Interview with Select Home Warranty
PUBLISHED: March 31, 2016
•
4 MINS READ
HomeWarrantyReviews.com provides readers with free resources, unlike any other online reviews platform.  Our reviews and articles about home warranty companies are unbiased, unlike other websites you might visit these days.  We do not give preferential treatment in our ratings, reviews, or articles to companies based on what the companies pay us in marketing fees.  Due to that objectivity, readers like you can count on what appears here to be fair and in most cases free of editorial content.  
In this series of articles, we let members of the home warranty industry talk about their companies.  Please keep in mind that these interviews are not endorsements of companies.  They're meant to be a forum in which readers can get to know the companies directly from the source.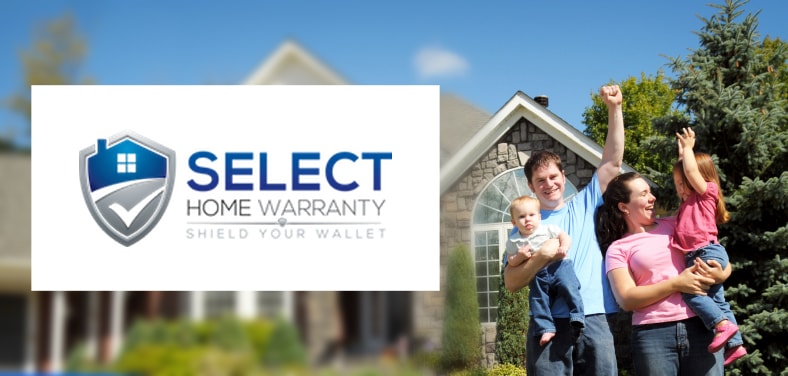 In this piece, we'll share a conversation with a New Jersey based home warranty company, Select Home Warranty. Recently Home Warranty Reviews talked with Joseph Shrem, a manager at Select Home Warranty about their home warranty offering.
What is it about Select Home Warranty's offering to homeowners that makes it so valuable?
Your home is most likely the biggest purchase you make in your lifetime. At Select Home Warranty we understand this and our job is to protect this investment.
With service costs rising and newer appliances having more sophisticated electronic parts and not built to last as long as they did decades ago, home warranties are viewed more as insurance, giving homeowners the peace of mind of knowing their costs are controlled and not having to go without a working appliance or dipping into savings to take care of an unexpected breakdown.
What sorts of items are covered in Select Home Warranty's home warranty plans?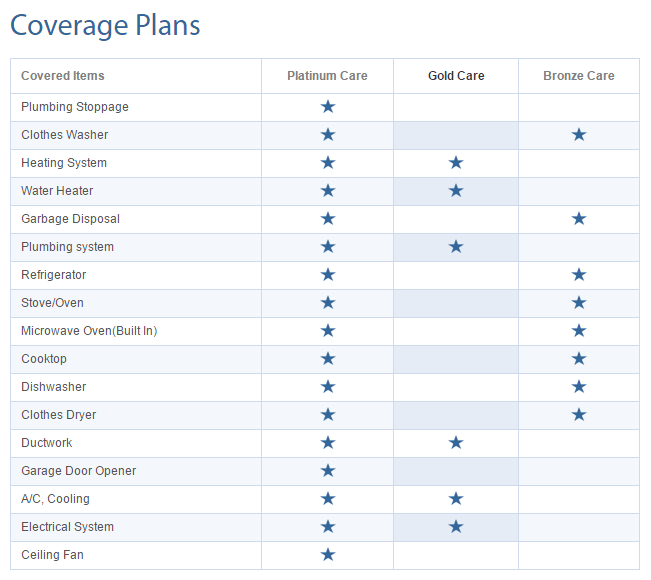 Select Home Warranty offers coverage on a wide variety of services nationwide such as air conditioning, heating, plumbing, electrical, and appliance repairs. We also offer flexible programs to custom-tailor the amount and type of coverage to meet our customer's specific needs. Homeowners can also obtain coverage for their pool equipment, septic systems, lawn equipment, sump pumps and more!
Home warranty customers are obviously looking for cost savings when things around their homes break down.  But do you find your customers are also looking for convenience?
Along with financial security, comes the peace of mind of knowing that the hassle of dealing with a break-down is taken care of as well. Select Home Warranty has a large network of independent service technicians who are on standby, ready to help you with your home. Our technicians are well trained to assist you with any type of issue you may have. We are partnered with top of the line contractors around the country.  We don't want our customers to scramble to get a service appointment or find the right contractor. As the provider, we also want to make sure the job is done quickly and correctly.
Automation is the buzzword in almost any industry these days.  Do you feel like automated customer service is the right approach?
Select Home Warranty's top priority is servicing our customers. With around-the-clock professional staff, we strive to make ourselves available to answer questions, whether it's regarding coverage or a claim.  
If you represent a home warranty company and would like to see your company featured in a future interview on HomeWarrantyReviews.com, please let us know!
If you are a reader with questions about this home warranty company or other home warranty companies, please visit our top home warranty companies page or our home page, where you can search for any company by name.
Select Home Warranty was founded in 2012 and is headquartered in Mahwah, New Jersey.  The company markets its service contracts to current owners, sellers, buyers, and real estate professionals who regularly assist their clients with decisions about home warranties.  Select Home Warranty provides a number of web services on their corporate site, including information for contractors who wish to join the company's network of service professionals.  Existing customers can also submit claims online via a brief form on Select Home Warranty's website.  Readers who are interested in obtaining a price and coverage quote from Select Home Warranty may do so here on HomeWarrantyReviews.com, via the company's website, or by phone.