Select Home Warranty & Their Licensed Partners to Your Rescue
PUBLISHED: April 9, 2018
•
6 MINS READ
Do you need to ensure that your home appliances and systems are working like clockwork?
Then you should agree that a home warranty is what you need to make sure that all your systems work without a glitch, all year round. Choose Select Home Warranty and stop worrying about expensive replacements and repairs and enjoy peace of mind!
This company has a large nationwide network of licensed, pre-approved and certified contractors. Choose the appliances and systems that you would like to ensure are covered under the warranty such as the HVAC or the refrigerator.
All essential appliances should be covered like water heaters and ovens. You should know that these core appliances and systems need repair and replacement in time.
With Select Home Warranty, you can depend on qualified service professionals to take care of the problem. Based out of New Jersey, Select Home Warranty works with over 75 professionals that make sure that you are always protected.
With an ever increasing growing customer base, families are happy with their passion and commitment to ensure they stay committed to their customers.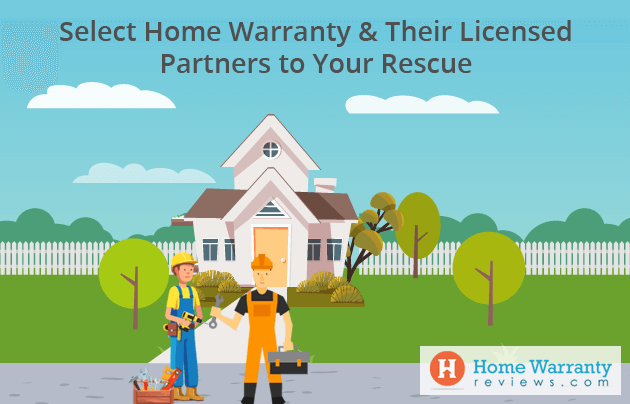 Select Home Warranty has a customer service center that works 24 by 7. They have programs where skilled contractors have joined their 10,000 plus network of service vendors.
Also, there are several real estate agents that choose Select Home Warranty based on their reputation and experience with them. With a website that is easily accessible, where you can get the latest information on relevant products and facilities, you are sure to get your money's worth.
You can sign up for plans and get free quotes based on your location and where you place the request online. Also, you can call a toll-free number that will allow you to obtain all additional information necessary.
There is also a messenger option that will connect with you and request you for details so that they can give you the best plans and reconnect with you later to finalize your home warranty policy.
Importance of a Home Warranty
When it comes to choosing a home warranty plan, then you should narrow down your choices and ensure that Select Home Warranty is among the top 5. Here you can determine a one-year service contract and figure out what works best in terms of appliances and systems.
It's important to have a home warranty because then your house is completely secure from several problems that plague your home from time to time. You need to ensure that you know exactly which appliances need coverage and that you are willing to spend a nominal amount of ensuring these appliances and systems are insured, so to speak.
Ensure that you know everything about home warranty plans and determine the true cost without one. But, before you go ahead with it, always weigh the pros and cons before you finalize with the best policy for your region.
Also, learn the breakup of costs, what are the service call amount and the deductible that you will pay each year. Follow tips that home buyers should do to ensure that it helps you in the long run too.
Why worry about appliances and systems breaking down and then having to run around all across town to get someone to make a quick fix? It could cost you hundreds, if not, thousands of dollars to make these fixes.
And, it will cost you dearly, if you have to make expensive repairs and replacements all out of pocket. Why go through this and all that stress?
Your solution to all these woes is a home warranty. You can use the Home Maintenance Calculator to determine the true cost of your home.
What this means is that you can determine the difference between paying for your home expenses versus simply buying a home warranty.
Reviews on Select Home Warranty
With over 2,200 reviews on HomeWarrantyReviews.com, Select Home Warranty has a lot of positive response from its customers with a 4.6 rating from an earlier 4.2 rating last year.
Also, they have been consistently ranking in the top 10 companies and there are a lot of inquiries about plans and policies that go beyond the initial plan disclosures.
Here are several happy reviews from Select Home Warranty customers:
WILLARD SCOTT TOLLESBORO – WY 03-29-2018
Many of my neighbors own this warranty and we also decided to give it a go. With us as well they have been excellent at handling my appliance claims with little inconvenience to my schedule.
COURTNEY RAIN MACKSBURG – OK 03-29-2018
No less then 2 hours after my call to select for a service call they had a technician call me in my area to come by. Parts are covered and so was labor except for a call fee.
GREG HILL LINCOLN – NE 03-28-2018
Customer Service has always treated me right. I signed up my brothers house under my plan and he has also had a good claim request that we spoke about the other day so I have decided to leave a good comment for them.
CARL BATISTA ALTON – SC 03-23-2018
They offered me $250 toward a replacement stand alone freezer. I accepted and it took me about 2 months to get my reimbursement check.
BILLY MCDOWELL DEVIN – CO 03-21-2018
Select been highly recommended to me and with good reason. They also gave me the royal treatment and I am satisfied with the service too thx.
LIONEL BETTMAN SAN ANTONIO – TX 03-20-2018
My real estate agent told me about Select Home and it has came to be a very good product that saved me on two recent repair costs. This is a company I am glad to work with.
HAROLD FATIMA HARBOR – IN 03-19-2018
This warranty is sensible option for me and my Wife. It has layed the foundation for helping me save money for other things in my life when things brake down.
LAN MIGEUL BELFAST – RI 03-16-2018
Just placed a warranty order 3 months ago on my gas range. Polite and friendly staff. You are now on my speed dial and happy to have your protection service.
ANDRE MONSAN MURTAUGH – ID 03-14-2018
Select Home fulfilled its end of the agreement after 30 days and gave me a replacement dish washer. It was not the top of the line though. It works good and I am ok with this.
HOWARD NEUTON PRAIRIEVILLE – MI 03-13-2018
With 6 years of experience using the platinum care plan I recommend it. Why? because when your appliances have the potential to break down even with good maintenance you will get them repaired or replaced like I have.
KIMBERLY CASTER BIRDSBORO – PA 03-08-2018
Super staff, super network and super prices. I love the service I receive time after time and am a happy client. I recommend to anyone with a budget on repairs.
Select Home Warranty Contractors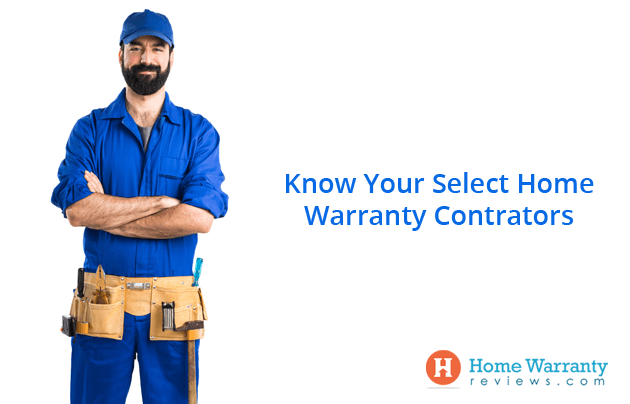 With a massive network of over 10,000 registered contractors all across the United States, Select Home Warranty has been able to consistently deliver to its customers and ensure that they are satisfied with their work.
There are several customers that are extremely happy with the service and some of them have spoken about the excellent work and the contractors that took up the job. Do take a look, here are some of their customer reviews:
TEBO MINKELTON GRAY COUNTY – VT 03-06-2018
With roof leaks they are fast as heck! I had two on my roof and they sent me out the same company in only 4 days and Greg is really wonderful at what he does. Thanks a lot
COURTNEY ARTIN BLOOMFIELD – NE 03-09-2018
Greetings from Jim, Super A+ experience in every step of the process. Tomorrow comes my brand new dryer and they paid for it, awesome!
JEFF LIONS SCARBOROUGH – OH 03-27-2018
Thank you very much for the quick response. I did not expect that you would only need a few days to fix a broken water heater and you took the repair very seriously.
FREDERICK MENSCH JESTER – OH 02-26-2018
Glad to be a long term customer. The last repair of the radiator was done outstandingly well by your plumber.
LARRY GOLD MORRISTOWN – IN 02-27-2018
Problem solver Is what SHW are. My 2 years have given me experiences with them of great value. Repair of water heater, ceiling fan and radiator problems all helped in a big way. Thanks
ILIYA RASMAN BALDWIN PARK – MA 02-19-2018
I applaud the excellent company Tristar Repair for fixing my fridge from LG. Parts ordering and replacement only took me a day and a half and were very friendly when they came.
INNA SLAVIKOR GLORYFIELD – AL 02-15-2018
Total life saver product for when appliances break down, at this point I can say tis after not 1 but 3 broken appliances and 3 successful repairs. Now I am a strong believer in this product.
KEITH HART POLKA – IN 02-13-2018
My pool cracked from the weather and I was able to with my extended policy get Select Warranty in 2 weeks to me to refurbish it. The work was excellent and will be ready for the summer in a few months. I also was given a guarantee from the pool company for the summer.
SOPHIA GILLMORE PACIFIC TECH – GA 02-12-2018
Just my opinion but you guys have really gave me piece of mind without high monthly costs. The value is justified to the cost. My electric oven would have been a huge chore to repair and pay for on my own and I would have had to sacrifice a fair amount of money fixing it myself. You saved the day and I am very happy for the top service.
RICK GLASS POST FALLS – OR 01-31-2018
Select Home Warranty and its contractor line up-Quick and ease of use for someone with a budget for contractors. The peace of mind is certainly worth it and I am very happy with the appliance people so far that they have sent my way.
Here's Why Select Home Warranty is Great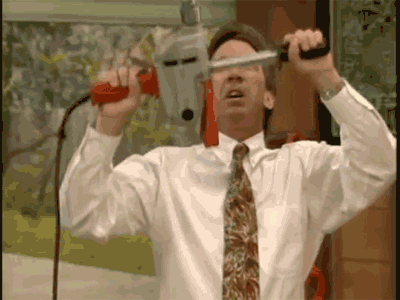 Select works hard to provide. the best in customer satisfaction to its customers all across America. It is known to cater to several home issues at the same time and find fixes and recommend how to keep your appliances and systems in great shape.
They stand out in terms of their quick response time and the fact that they ensure that they provide their best every time they set out for a repair or any other engagement. Here's a sneak peek into why Select Home Warranty outshines a lot of the competitors in the market:

You get two months of coverage free the minute you sign up

All customer calls is serviced 24 by 7 with the claim line

Save money on offers and get free coverage with a live chat on current plans

Several offers can make it tough to choose from as each one comes with several benefits specific to each plan

Limits on warranties are specified in the beginning

Submit claims via telephone, email or online chat claim forms



There are a few things that you should also understand. The warranty that you subscribe to does not cover items that are previously repaired.
This is the case for a lot of home warranties out there. Also, this means that you should not intentionally damage appliances or claim repairs for handling them badly. However, coverage value is limited in the first three months of the policy. But don't write them off just yet!
Take a long look at the reviews that customers just like you have written about Select Home Warranty. There's a little over 2,200 reviews with a massive number of position and five-star reviews.
They have won several awards and are the recipients of the Best in Service Award for 2017 and 2018. Go that extra mile by following up and checking with their technicians and contractors on why they choose Select Home Warranty over so many other players out there. While you are at it, if you are a customer of Select, do share your thoughts here.