American Home Shield Acquires Landmark Home Warranty
PUBLISHED: December 2, 2016
•
4 MINS READ
In landmark news from the home warranty industry, American Home Shield (AHS), a subsidiary of ServiceMaster has acquired one of the best regional companies of the nation Landmark Home Warranty, adding some serious firepower to the American Home Shield's arsenal by this move. The acquisition has paved the way for better serviceability in the states of Arizona, Idaho, Nevada, Oregon, Texas, and Utah. Check the reviews for AHS home warranty to learn about actual customer experiences and feedback.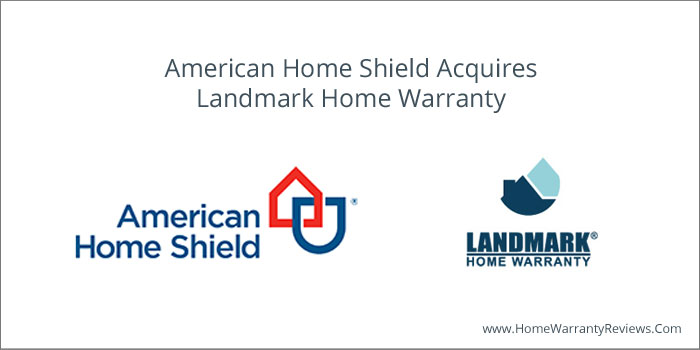 American Home Shield sure does know how to bend it like Beckham when it comes to the home warranty industry. AHS has created immense value for itself by creating the home warranty industry in the US and to have dominated the sphere for over 45 years. Such a massive show of strength is undoubtedly the sign of proactive management, customer service and an extensive reach of contractors and their service technicians.
It can also be seen by many that such strategic moves in acquiring home warranty companies like Landmark Home Warranty, OneGuard Home Warranties, and others show the existing hunger on AHS's part to remain the industry leader and to serve its customers in much empathetic fashion as possible. In the end, having a strong presence for American Home Shield in the market is only going to make other major players in the arena to live up to the benchmarks being set.
This news from the home warranty industry is directly beneficial for the end-user like you where you can expect better Customer Service, Service Timeliness, Repair Services, and Overall Rating to notch up a level higher across the home warranty industry. Because of the constant endeavors of the home warranty companies to have a better market share and there is no better way to do that than making their customers & prospective customers feel happy and content!
About American Home Shield
American Home Shield started in the year 1971 by creating a disruptive way of solving problems that people faced in the cloak of appliance maintenance and frequent repairs. Since then the company has grown leaps and bounds under the business unit of ServiceMaster, approximately employing over 1,800 employees, around 11,000 independent contractors who undertake home service contracts and a robust network of over 45,000 repair technicians who collectively aid in its smooth operational capabilities. Go to www.ahs.com to know further information!
About Landmark Home Warranty
Landmark Home Warranty founded in the year 2004, has built a definite trust factor as a comprehensive and dependable regional home warranty company from then. This is evident from the number of positive feedback the company receives on our website. The company's mantle is carried by over 200 employees based out of Salt Lake City, Utah. However, the same management and name of the company are going to continue the operations, coupled with an expansive knowledge of American Home Shield. Please visit www.landmarkhw.com for further information.
What HomeWarrantyReviews.Com brings to the Table?
HomeWarrantyReviews.com is an independent review site and we have no equity interest in any of the companies listed on our site. Our objective is to ensure that we supply the public with candid reviews on businesses so they can make intelligent buying decisions.

We've developed free tools like the Home Maintenance Calculator to get an accurate estimation of the expenditure on home warranty policies. We've ranked over 80+ home warranty companies with factors including but not limited to their Complaint Resolution Program participation, positive ratings and reviews received, along with customer service as few of the ranking factors. Furthermore, detailed information on how we rank home warranty companies is accessible to each and every reader of HomeWarrantyReviews.Com