American Home Shield (AHS) to acquire HSA Home Warranty
In what looks to be a paradigm game changer, American Home Shield (AHS) announced its plan to acquire HSA home warranty.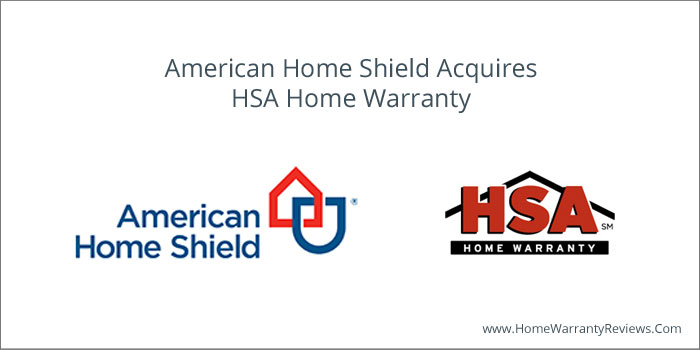 AHS is a business unit of The ServiceMaster Company, one of the world's largest residential and commercial service networks. HSA is a leading home service contract company offering comprehensive appliance protection plans operating in the industry for nearly three decades.
The acquisition deal was announced on November 8, 2013 and was expected to conclude in 30 to 60 days. This merger will not only create a colossal force but can also craft healthy competition in the $2 billion home service contract industry in U.S.
"We believe HSA uniquely complements our business and will help accelerate our pace of growth in strategic markets," said Mark Barry, president of American Home Shield. He continued – "Like us, HSA Home Warranty is known for providing reliable, quality service to its customers, and for building strong relationships in the real estate community. We look forward to positioning both companies to deliver even more value to homeowners across the country as a result of this acquisition."
Upon completion of the deal, HSA is expected to operate as an independent brand under the aegis of AHS. Bob Lehmann, president and founder of HSA Home Warranty, will report to Mark Barry and continue to lead the company from its headquarters in Madison, WI.
On this momentous announcement, Bob says "The HSA team has built a strong legacy in this industry, and I'm excited about the opportunities we believe this acquisition will bring to our business, our customers, and our real estate clients. I am proud of where we are today, and we are delivering on our commitment to position our company for continued growth."
About American Home Shield
American Home Shield is the pioneer in the industry, servicing more than 1.3 million customers across 49 states. In addition to its core focus on home protection plans, the company also issues and administers preventive maintenance contracts on major home systems and appliances in 48 states across the country. The Memphis-based company operates three customer service centers, employs approximately 1,600 employees and has a national contractor network made up of more than 10,000 independent home-service contractors, which includes more than 40,000 technicians.
About HSA Home Warranty
HSA provides comprehensive, affordable appliance protection plans and Errors and Omissions insurance. Since 1984, real estate professionals, homeowners and service contractors have partnered with HSA for coverage on home appliances and systems.
Both the companies –  HSA and AHS Home Warranty are profiled on our website.
---