Landmark Home Warranty
Landmark Home Warranty offers comprehensive home warranties in Arizona, Utah, Nevada, Idaho, Oregon, and Texas. The company has more than 200 full-time employees on their payrolls and have hundreds of realtors, escrow officers, property managers and independent contractors working in association with them.
Landmark Home Warranty provides the best coverage for over 9,000 mechanical parts and last year alone they replaced over 5,000 appliance and system components. They even won the Best Regional Company award.
N/A
Estimated Appliance Coverage
N/A
Estimated System Coverage
Yes
Complaint Resolution Program
WHY Landmark Home Warranty?
Landmark provides rekey services for new homeowners
Provides the homeowner support to ease the whole process of home warranty claims
Offers coverage options for real estate professionals
Providing home warranty services since 2004
Landmark participates in HomeWarrantyReviews Complaint Resolution Program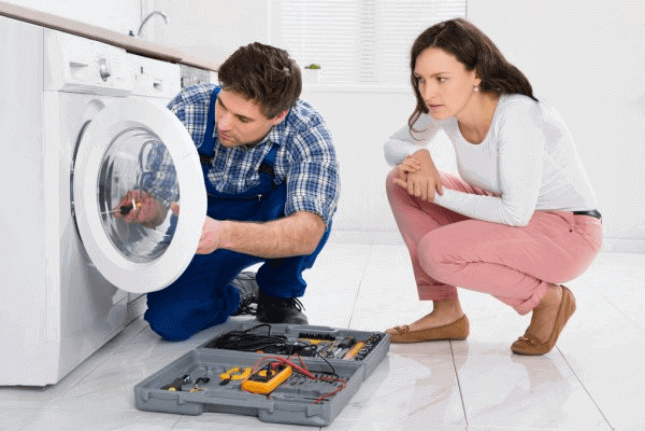 Landmark Home Warranty Plans
Landmark Home Warranty offers homeowners two home warranty plans – Total Protection Plan and Home Systems Plan. The Total Protection Plan offers coverage for 6 home systems as well as appliances while the Home Systems Plan only covers home systems.
The Home Systems Plan covers the air conditioning system, heating system, electrical system, plumbing including stoppages, water heater, and ceiling fans. The Total Protection Plan includes all the items in the Home Systems Plan along with appliances like refrigerator, washer, dryer, central vacuum, garbage disposal, garage door opener, central vacuum, rekey, etc.
Landmark Home Warranty also has a list of items under their optional coverage that can be added on to one of these plans. The add-on items include pool and spa, well pump, septic pump, and guest unit. Check the table below to view and compare the items covered under both the plans.
Landmark Home Warranty CLAIMS
Landmark Home Warranty is known to provide its customers with quick turnaround time and impressive customer service. It is currently rated for repair quality.
LANDMARK HOME WARRANTY FAQs
What is Landmark Home Warranty's BBB rating?


Landmark Home Warranty's BBB rating is A
What is Landmark Home Warranty's service fee?


Landmark Home Warranty's service call fee is $60, $70, or $100 based on the location and the plan selected.
How to cancel Landmark Home Warranty?


Yes, you can cancel a Landmark Home Warranty but you cannot transfer it to another property. A seller can transfer a home warranty to a homebuyer for a $25 transfer fee. If the homeowner decides to cancel the home warranty instead of transferring it then there a $75 cancellation fee.
What is Landmark Home Warranty's phone number?


You can connect with Landmark Home Warranty by calling 866-306-2999. However, you can also opt for a FREE home warranty quote by calling 833-809-7446.
How much does a Landmark Home Warranty contract cost?


The Landmark Home Warranty contract or plan costs anywhere between $410-$670 based on the plan that you opt for.
Landmark Home Warranty REVIEWS
Ready to share your home warranty experience with Landmark Home Warranty? Click here to write your own review
https://www.homewarrantyreviews.com/wp-content/themes/HWR-2020