Key Systems that Require Home Warranty Coverage
PUBLISHED: April 13, 2018
•
6 MINS READ
If you need to ensure that your home is running efficiently then these shortlisted systems should not break down anytime soon. Without these 14 systems working in top notch condition, your comfort of living would have a step backward.
Why go through all that pain when you can enjoy living at a comfort level beyond compare by ensuring that these systems do not fail any time soon. There's no need to go out on a limb and ensure that you try some minor fixes yourself as you would probably add to the problem.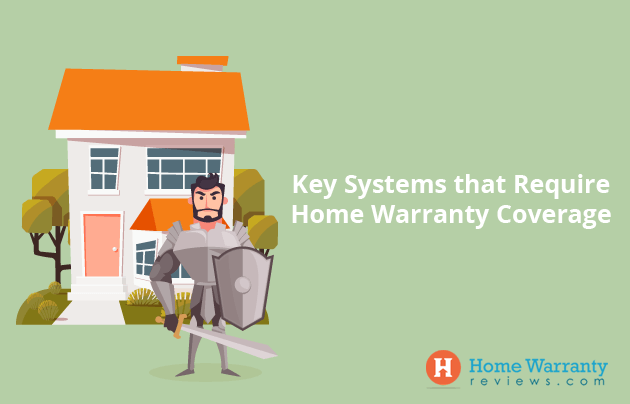 Would you rather run around trying to find the right contractor and spend days on end calling suitable contractors and technicians? You're best option to get a home warranty as these appliances will soon run for their extended warranty period and would require constant care.
Before you venture into signing up for a home warranty, you might want to know what's covered with these home warranty plans.
14 Systems That Need To Be Covered in a Home Warranty
Let's cover these 14 systems briefly and let you know why it's important that they become an essential part of your home warranty plan. Here's a brief outlook of these systems and why it's important that you cover them in your home warranty:

Air Conditioning and Ductwork
There are several reasons why your air conditioning blows hot air or its not working. You should also know about some of the major reasons why your air-conditioner needs repair.
But, before we look into that, you should know that the ductwork is extremely important to ensure that the system remains energy efficient. In the worst of cases, energy is lost by torn or damaged duct costs more every time it happens.
You should learn what exactly the problem is and get make sure you take care of it. These ducts are made of galvanized sheet metal, fiberglass, flex, and spider systems.
Galvanized sheet metal systems include a rectangular trunk line or plenum. This system runs branch lines with sheet metal or rectangular ducts.
Installers use foil-backed duct tape or sheet metal compatible mastic to seal sheet metal duct. Fiberglass duct board uses compressed fiberglass boards with a foil outer layer.
Here foil-backed duct tape, mesh and duct sealing compound to join them together. A flex duct is easy to install and inexpensive and has three layers which include a spiral wire rib to hold its shape, a fiberglass center and an outer layer that acts as a vapor barrier.
These are usually installed with an inner liner over a sheet metal collar. Finally, a spider system utilizes the centralized plenum that feeds multiple branch lines. These lines connect to a boot that delivers air to the interior of the room.
Heating and Ductwork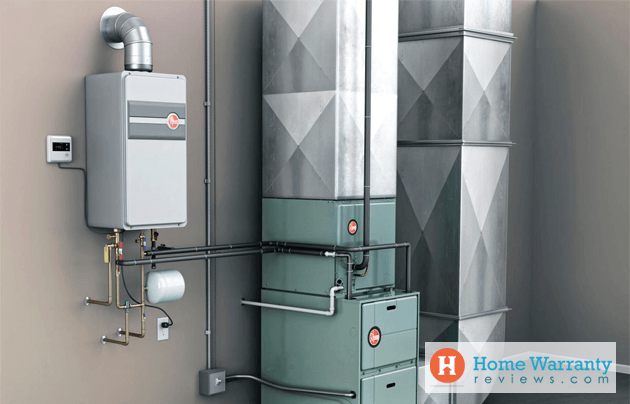 The ductwork is essential to allow hot and cold air to flow throughout your home. Supply ducts carry the conditioned air to rooms which return air back to the furnace or air conditioner.
There are several leaky and inefficient ducts that force your HVAC system that make work longer and harder. This will put a lot of pressure on the system.
This wastes a lot of energy and time and makes your home uncomfortable to live in. Some of the common issues are duct leakage, under-insulated ducts, and unbalanced airflow.
Duct leakages cause the conditioned air to escape before it reaches certain rooms. When it comes to under-insulated ducts, this would usually mean that there is less or missing ductwork and this forces the HVAC to work harder.
This would make the HVAC costs escalate and your room would stay too hot or cold. The third major problem is that there is a problem of unbalanced airflow caused due to register location causes. This would mean that some places get a lot of heat or cooling and other places, just a little.
Electrical
Love's probably the most important element that binds families together. But, love alone cannot ensure that your home functions like a well-oiled machine unless giving it the right amount of attention.
So when it comes to fixing all electrical problems, you would need an electrician. But they should be licensed and operate only if they have a Certificate of Compliance.
This means that you should ensure that all electrical work is covered under your home warranty as you might end up with a huge bill. Why? Because can you imagine the costs involved to replace damaged electrical goods and to rewire the entire how and live with electricity till the problem is resolved.
Though you can try your hand and do limited electrical work, it would not be the same without a skilled electrician. This makes it important to get an electrician to take care of the job and make your electrical work function without a glitch.
Some of the important things that need to be taken care of are wiring and junction boxes, repairing wiring internally and externally, replacing panels, fuses, circuit breakers and other important electrical items.
Doorbells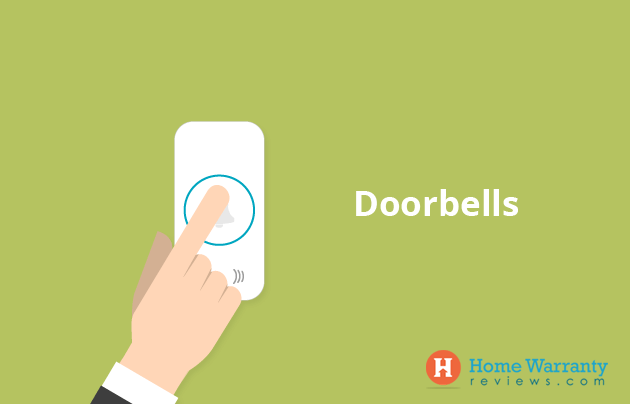 It's great to have guests come over but it would be annoying to keep them waiting if the doorbell doesn't seem to work. The doorbell more than necessary and you would really know why it's important especially once it stops working.
Some of the important problems include the button, chime box, transformer, and faulty wiring. All you have to do is lubricate the button and check if it works if it doesn't then you will have to change it.
To fix the chime box, you will have to remove the chime box cover and test it with a voltmeter. If the transformer does not get a signal from the chime box then you have an issue with the transformer and it needs to be repaired or replaced.
Finally, faulty wiring could be another cause and this can be sorted by fixing the insulation damage or replacing the wiring.
Smoke Detectors
It's alarming to know that home fires kill nearly 3000 people in the US every year. This is why a smoke alarm is important to ensure that your home stays safe.
Today, nearly 96% of all homes have at least one smoke alarm and these smoke alarms are proven to cut the risk of dying by half. The National Fire Prevention Association stated that three of five home fire deaths result from fires in properties without a working smoke alarm in place.
For most homeowners, It can be quite annoying for the smoke alarm to go off when there is a low battery or when you are sleeping. For one, it will scare you to death before you are able to take note of the problem at hand.
If this happens, it usually means that it is time to replace the battery and make it stop chirping. If it is not hard-wired then you can spin the back off and change the battery otherwise you will have to wait till the power goes out to fix the problem.
Ceiling and Exhaust Fans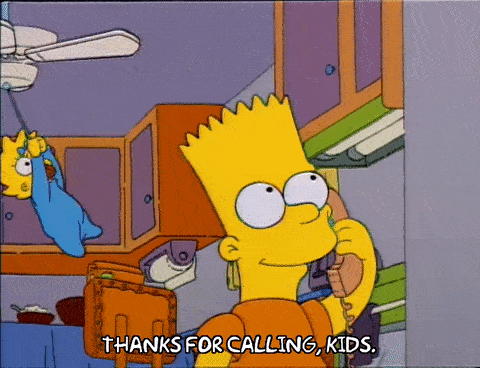 You should know that your home warranty covers ceiling and exhaust fans. Wouldn't be quite a nightmare to have to live without you ceiling and exhaust fans?
Without these appliances, hot air would not be able to be removed from time to time and you would have live in a stuffy room with stale air. Ceiling fans are great because they keep air flowing and makes the place around you cool.
Exhaust fans can send out unwanted cooking smells and kitchen fumes and hot air. When it comes to fixing it, you can spend upward of $140 and install it would cost more than $250. But can get this fixed or replaced for a fraction of the cost with a home warranty.
Plumbing
For all homeowners, plumbing is the heart and soul of a home. This is simply because plumbing is one of the essential things in your home.
It's hard to imagine not having plumbing or worse, have your home reeking of sewage. The most common things that need to be done to fix to plumb is to ensure that there are no leaks at the kitchen faucet or joints, sneaky leaks from showers drains or the toilet, stuck cleanout plugs, running toilet, clogged bathroom drain or a leaking water heater.
For all of these problems and more, you need a home warranty to sort out all these problems otherwise it could cost you a pretty penny and make it hard on you and your family when you need the most.
Water Heaters
Hot water is by far not a luxury in today's day and age. You require an electric or gas heater to ensure that you get enough hot water to keep your home functioning well.
If your heater is slow to heat or runs out of hot water faster than usual when there is a 90 percent chance that you need to replace the heater elements.
But you should know that typical heater has a lifespan of just 10 to 15 years and if your heater is getting old then it's time you replace it.
Garbage Disposals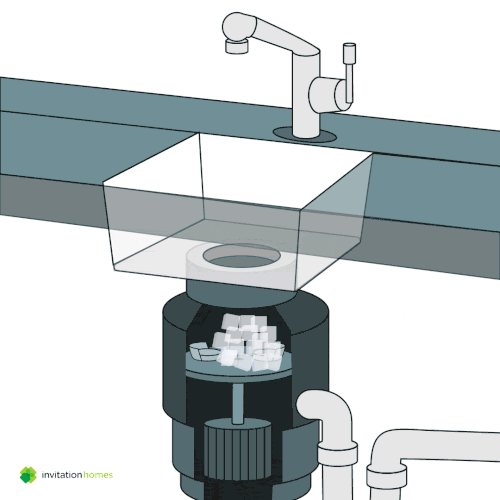 When you come to think of it, your garbage disposal is a reliable system that will help ensure that all unwanted food is cleared and cleaned up in an efficient manner. This is a great system that has been around for decades but during the lifespan of the appliance, it could experience problems.
This is why you should hire a trained professional to figure out the problem and work on it and get it working well. There are several qualified professionals out there but finding them can be tricky and would come at a high cost.
What you should do is perform some basic maintenance tips periodically. This includes sharpening the blades, descaling and cleaning unit and making these chores easy.
To clean and sharpen blades, you should drop some ice cubes in and grind it. After this, you should flush it with cold water.
You can further clean it with vinegar and remove buildup and this should be performed once a year. Make sure that you do not put your hands in the disposal and that you use a wooden spoon to handle removal.
Instant Hot/Cold Water Dispensers
A hot or cold water dispenser provides you with a significant level of convenience and comfort. When it is installed right in your kitchen then it will you get boiling water that is good enough to cook pasta and defrost frozen food.
It's also great with helping you prepare coffee and tea and with so many other ways. There are several types of tanks that range from 1/3rd to half gallon sizes and water is fed directly into the tank through the line that is connected to the cold water supply.
This is heated to around 200 degrees Fahrenheit with an electric element in the tank. Most tanks have a dial to adjust the temperature to the desired level.
Central Vacuums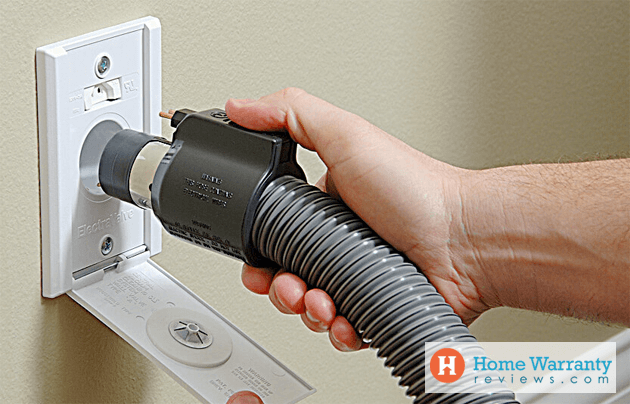 A central vacuum is really convenient for your home and it simplifies life. At times, you might struggle to keep your floors clean.
Also, you will face the hassle of dealing with repairs when you have to find the right contractor and pay a lot to fix it. Though you will face a lot of malfunctions over the years, you should not try and repair it yourself.
Get a professional to help you and they will ensure that your central vacuum is working in no time. There are several additional charges based on what is needed or what you apply for, depending on the repairs. This is where a home warranty comes in and takes care of all reliability issues and keeps you well protected.
Re-Key
There are times when you might lose your house keys and you could be worried that a stranger might just break in. Unless you are the first occupant of the property, you can never be too sure about how many copies of keys were made.
A locksmith uses charges a fee to rekey an individual lock and there is even a charge if you bring the lock to the shop. Since most homes have multiple doors and locks, rekeying would be expensive.
You would normally have to buy a rekey kit and then take time and effort to rekey all your locks. Why go through all of this mess when you can simply add this as part of your home warranty package?
Pool and Spas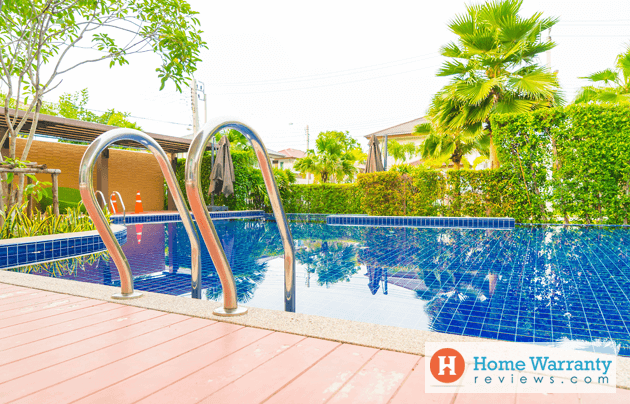 A pool at home is a great place to exercise, relax and refresh yourself. But when it develops a major maintenance issue, it can be a problem.
Not only is it frightfully expensive to repair, you will have to shell out hundreds of dollars when there is a huge bill to be taken care off. These unexpected expenses can destroy your household budget and eat into your savings.
But with a home warranty, you would not have to worry and let this burden fall on the shoulders of your home warranty company. For a small fee, the home warranty company will send a repairman that will schedule a time for service, complete their work and be on their way.
There are so many costs that you would otherwise have to endure. From installation costs, maintenance, cleaning services and repair of equipment, it can add up to hundreds of dollars.
Well Pump
Why let a well pump malfunction be a cause for concern? It could very well be without a home warranty and since you do not have access to your home's water supply.
These well pumps are key to your home's everyday working and repairs and additional charges will pile on. If you do not fix your well pump in time or notice that there could be potential problems then you could well on your way to replacing the entire unit.
With a home warranty, a professional technician will diagnose the problem and you will just spend on the service call and deductible and you can have your well pump repaired or replaced soon.
Some of the major issues that arise power loss, low water table, inadequate pump size, an overworked pump and sediment that form in the water pump.
Signing Up For a Home Warranty
Now that you realize the importance of a home warranty, you should sign up for one immediately. You should still look through the list of the best home warranties in your region and get the best plan out there.
Are you considering a home warranty? Then there are the first steps before you make your choice.
When you are considering this, you should also know why you should continue with a certain home warranty or whether you need a change.
Here are some key pointers that you should look into when you renew. Read about which are the types of warranties out that cover home appliances. This way you can figure what appliances should be covered in your list of covered home appliances.
Wouldn't it be great to have a home warranty with a zero deductible? Here's a list of these kinds of home warranty policies. Don't forget to read this list of most read articles on HomeWarrantyReviews.com. You can thank us later!
Yes, a home warranty plan provides coverage for the septic system. The sewage ejector pump, septic tank, and line from the house are just a couple of things that are covered in a basic package.
Unfortunately, your typical homeowner's insurance policy would not provide you with coverage for your septic system unless a covered loss such as fire also caused damage to the septic system. It is also important to note that most home insurance policies do not cover wear and tear.
With a home warranty service contract that includes your HVAC system, homeowners enjoy covered repair or replacement of air conditioning and heating system units and parts. HVAC systems are typically covered under home warranties. They may be included in a basic or upgraded plan or require an add on to your contract.
Although home warranties cover most systems and appliances, they sometimes have limits and exclusions on certain items. This limit means our home warranty company will pay however much it costs to repair or replace the typical gas furnace but can pay only up to $1,500 on radiant or geothermal systems.