Should you buy home warranty or extended warranty?
PUBLISHED: February 23, 2011
•
3 MINS READ
When it comes to appliance warranty protection plans, the choices are plenty. Should you buy a comprehensive home warranty or extended warranty at the point of sale? While home warranty is like an umbrella insurance that covers all major home appliances, extended warranty is purchased for each appliance separately.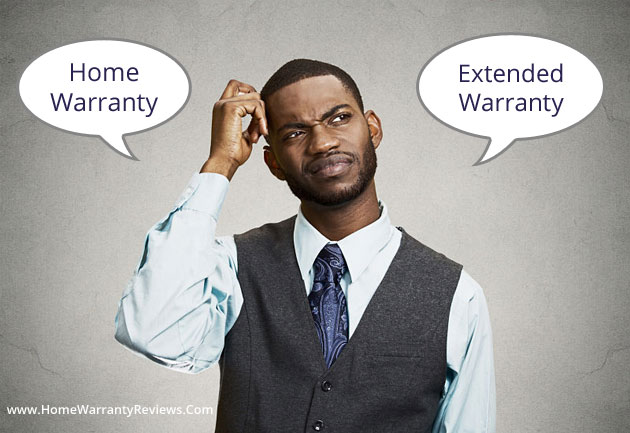 Home warranties will charge annual premium and deductibles per repair incident but they can be purchased anytime during the life-cycle of the product. Extended warranties will charge up front fees, but no deductible per incident and these protection plans are generally sold during the initial stages of product's use, although there are exceptions.
Generally, home warranties cover all used appliances, but extended warranties cover new items only. Recently, Warranty Week ran an article that questioned whether there is an overlap between the two. They interviewed several executives from home warranty and extended warranty companies. The general consensus appears to be that, there is some overlap, however two types of warranties serve different purposes.
Mike Frosch, president of The Warranty Group, North America, said "Home warranties are great, when you're buying or selling a house and want to cover used appliances immediately. Service contracts are great, when you're shopping for new appliances and want to extend the manufacturer's warranty for additional years. So in a sense, the coverage may overlap, but the offers don't really compete. When you buy a home warranty, for the sake of argument let's say it's $450. It's a one-year coverage on used equipment. It's providing some coverage on some amount of appliances, but it's really about heating, air conditioning, plumbing and electric"
In our view, they do overlap if you are talking about big ticket appliances, but there is no need to buy both. If you are buying a new appliance, chances of it failing in the first 3-5 years is far less assuming you have researched the product before buying. So, there is no real need for extended warranties.
However, if homeowners still want peace of mind coverage, then they should simply go with home warranty as it covers all appliances in your home not just one specific product. The home warranty costs are higher than the extended warranty, however it covers far more items and you have a single point of contact for all repair needs.
Extended warranty companies argue that they provide better service and offer more economic protection plans. The argument is compelling on the surface, but keep in mind home warranties are useful where there is frequent need for repair such as old appliances.
We wonder what would be the service level if extended warranty companies offer maintenance service of 10-15 years old appliances such as heaters and air conditioners. The repair needs are much higher and their profit margins are much lower. Generally extended warranties are bought for new electronics items and repair incidents are much lower. For this reason, we think it is a wise decision not to buy extended warranty at point of purchase.