Home Warranty Vs Appliance Extended Warranty
PUBLISHED: September 25, 2012
•
6 MINS READ
Home Warranty or appliance extended warranty are basically insurance policies for the appliances and systems in your home. Hope you never have to employ them, but glad you have it when your appliance breakdown. With cost of service & electronic components, your repair bill could end up being the same as the price appliance was bought for.
This article will help you in deciding on what is more pertinent, buying a home warranty or extended warranty. Read through over 70,000 appliance warranty reviews on our website for real-life experiences by customers like you.
Home Warranty and Extended Warranty – Comparison
Home Warranty – Valuing Your Possessions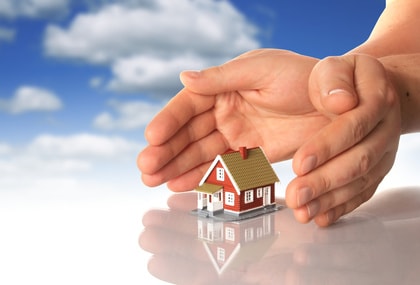 'Home Warranty' is typically provided by the builder to a new homeowner. This covers major household appliances and systems such as washing machine, refrigerators, gas system, central heating and plumbing. Remember, you are only covered if the failure of the appliances or systems is not a result of mishandling or misuse. You have to review appliance warranty companies and choose the best one in your locale.
Appliance Extended Warranty
Extended warranty, as the name suggests is usually purchased for a specific appliance(s) or system(s) for a definite period. This warranty is generally provided by the OEM (original equipment manufacturer) or any of their subsidiaries or partners. Extended warranty begins once the standard warranty on the product expires and comes with a cost.
What You Get With Your New Appliance
Manufacturer's Warranty
The least you must be expecting from a warranty on a new appliance is one year on parts and labor. This home warranty cover flaws in parts and workmanship for that year. Generally this warranty will be on site service except for smaller units that may have to be transported to the nearest service centre at the owner's cost for repair.
This warranty generally starts from the date the appliance was purchased, delivered or installed.
Appliance warranties may or may not cover "cosmetic" or "customer instruct" claims. Cosmetic claims might be a scratch, broken plastic trim piece or knob. Some manufacturers will cover these claims for the first 30 or 60 days. Customers instruct calls can include installation issued calls or operation calls which will also be covered for the first 30 or 60 days.
Limited Warranty
Limited warranties are extended warranties on specific parts of your appliance. These limited warranties are stated in owner's manual and have fine print, so ensure you read them carefully. Most of the limited warranties offer the part free of cost, the customer may be asked to pay for labor.
Below are some examples of limited warranties.
Laundry products may have a 2-5 year limited warranty on parts that stop working. Other limited warranties may cover the transmission for up to 5 years and a limited lifetime warranty on a stainless steel tub. The part will be covered but you will generally be liable for the labor and any trip service charge.
Cooking appliances may have an extra 2-5 year limited warranty on ceramic cooking surface, heating elements and electronic controls. This is normally only parts and you need to pay for labor and any trip charges.
Dishwashers may have an additional limited warranty on the pump/motor assembly for 2-5 years. The inner tub may also be covered against rust after 5 years to the lifetime of the appliance. Labor and service charges are your responsibility.
Microwave ovens usually have a 5 year limited warranty on the magnetron. You may be responsible for un-installing the microwave if it is an over-the-range model.
Parts replaced under a limited warranty will not increase the warranty period. Generally they will only be assured for the remaining life of the original product's warranty period.
Lastly, these extended warranties or any appliance warranties are not transferrable to a second owner so keep this mind while buying or selling a pre-owned product.
Do I require Home or  Extended Warranty?
When repairs on appliances are needed, they can be pricey. Here is a list of appliance types and some repairs that we think might call for a purchase of a repair contract.
Built-in Models
When a major problem occurs, specially a built-in appliance, it may not be easy. Some built in appliances are not uniform in size and cabinet work may be required to replace this appliance. In this case, getting the appliance repaired may be expensive. Contract would definitely be best for this case.
Electronic Models
Many modern day appliances have electronic controls. If you live in an area that is prone to power outages, surges or fluctuations, electronic appliances have a bigger danger of being damaged. Most electronic boards are not low-priced to replace, as some cost well over $300 for the part alone. In this case, an agreement would perhaps be wise.
Gas Range
Majority of gas ranges use electronics for control and ignition of the gas. These parts need service or replacement through the life of the stove. Glow bar igniters in your oven are not hard to replace but the cost for these parts are $50-$150. Control boards cost generally from $100-$250. With these costs alone, you can purchase an agreement.
Standard gas ranges require fewer repairs. These stoves are very simple and can run for a lifetime without a repair. Moreover, of gas stoves can still be used even if you have a power outage. In this case, agreement is not recommended.
Electric Ranges
For electronic, self-clean, glass top stoves, a contract is always recommended. Parts on these stoves are usually pricey. Elements alone can cost almost $200; glass tops can cost $600, and controls up to $250.
In case you are purchasing a simple, basic coil type stove, repairs are fairly low-priced. In most of the cases these repairs can be done by the homeowner and he/she shouldn't be worried about a repair agreement.
Gas Dryers
Gas dryers must be serviced by skilled technicians only. Sometimes heating problems are difficult to diagnose and can be dangerous if not corrected properly.
What you Should Know About Home Warranties and Extended Appliance Warranties
Do your homework BEFORE buying home warranty or extended warranty for your appliances or systems. Understand the "Terms and Conditions" of the contract, specially its limitations.
Be sure you know:
Any repair NOT covered
If you must get second opinions or price estimates before repair
The reputation of the selling agent
If the agreement contains a service repair cost "deductible" clause
If you have to take the appliance to the repair shop or it will be repaired in your home
If you will be reimbursed for consequential damage such as clothing or food loss resulting from freezer failure
If the agent is responsible for a repair when the necessary part is no longer available
If you can renew annually and what the cost is to do so
Asking the right questions BEFORE PURCHASING will prevent unwelcomed surprises!
Differences between Extended Warranties & Home Warranties
Extended Warranty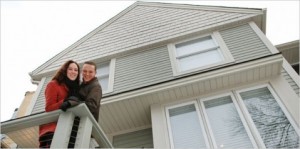 'Extended Warranties' or extended warranty insurance usually mirror your original home appliance warranty, offering repair, service and replacement of major systems and appliances within home that breakdown. Extended warranties can be provided by the manufacturer, the dealer where you purchased it, or third party. Manufacturers will generally let you procure an extended warranty at the time of purchase or during your warranty period. Since these warranties are offered by who made your appliance, so the service will generally be provided by the same people who provide the warranty work.
These service companies usually have the proper training for your appliance and are more knowledgeable about your appliance.  Dealer extended warranties will either service your appliance themselves or use an approved service provider. Either way, the service company must be trained for your appliance similar to the manufacturers extended warranty contract.
Third-Party home appliance extended warranty is generally managed by a national company. One more thing that you should keep in mind is that some credit card companies extend the manufacturer's warranty by a full year when you pay using one of their cards.
Home Warranty
Home warranties are all the time, a third party company and are a bit different than extended warranties. These warranties cover your entire home which includes plumbing, HVAC systems, electrical appliances and other items. The cost related with these home warranties is based on the items that are actually being protected and on the type of deductible or service fee you sign up for. This works as insurance for appliances in the home.
Home warranties can be procured any time without any age restrictions or an inspection of your home and equipment. In addition, sellers, builders and real estate agents provide these home warranties when selling their houses.
These home warranties need to be read very carefully. Home warranties have the most omissions and generally the highest deductible cost to the homeowner.
There are dozens of home warranty companies which do not perform the work themselves. They sub-contract all the work out to independent, generally local, service shops of all types.