Fidelity National Financial Takes Over BPG Holdings
PUBLISHED: December 5, 2014
•
3 MINS READ
December 1, 2014 : In what appears to be a significant development that may change the dynamics of the home warranty industry, Fidelity National Financial (FNF), a fortune 500 company announced on Monday, Dec 1st its plans to acquire Buyers Protection Group (BPG) holdings, a leading provider of home warranty and home inspection services in the nation.
The buyout is subject to regulatory approvals in many states. Fidelity National did not disclose the financial terms of the deal as of this writing.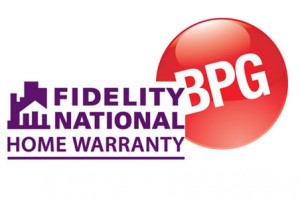 "The combination of BPG and Fidelity National Home Warranty (FNHW) will make us the largest home warranty company in California, provide a meaningful increase to our market share in Texas and give us added scale in several other states," said Billy Jensen, FNHW President and CEO. "Our combined home warranty business provides a great opportunity to continue with our nationwide expansion efforts and the home inspection services platform provides a substantial opportunity for further future growth at FNHW ".
Consolidation in Home Service Contract Space
The home service contract industry is restructuring itself in recent times. Two of the biggest companies opened up their wallets to buy out companies this year, while 3 other smaller companies filed for bankruptcy. For an industry of size $2b, these are significant changes.
American Home Shield, the oldest and the leading home warranty service provider in the country completed acquisition of HSA home warranty in the first quarter of 2014. The proposed acquisition of BPG by Fidelity National marks the end of an unusually active year that changed the market share allocation.
The year 2014 also witnessed three companies going out of business. Colonial home warranty, a New Jersey based company filed for bankruptcy in March this year. Sensible Home Warranty closed its doors in May and Certified warranties corporation halted its operations due to financial difficulties in October.
About Fidelity National Home Warranty
The journey of Fidelity national home warranty began in 1995 as Alliance home warranty company, later acquired by Fidelity National Financial in 1998. Since then the group has seen several acquisitions and has grown to be a leading player in the home warranty segment.
Fidelity National Home Warranty currently operates in California, Arizona, Nevada, Texas, Colorado, Washington, and Oregon and has plans to expand to several other states. BPG also acquired HISCO to gain a foothold among the leading home warranty companies in California.
About Buyers Protection Group
Headquartered in Alpharetta, Georgia, BPG offers home warranty and home inspection services. The company has been providing home warranties since 1987 and currently operates in 14 states. BPG runs its two verticals, home warranty and home inspection services as separate businesses.
Both Fidelity National Home Warranty and BPG Home Warranty are charter members of National Home Service Contract Association (NHSCA).
Both the companies Fidelity National Home Warranty and BPG Home Warranty are profiled on our site and you can find more details about these companies.