Arkidus Home Protection: Home Warranty Scam
PUBLISHED: August 21, 2013
•
6 MINS READ
The Illinois department of insurance issued a warning earlier this year to its residents to avoid a Florida based home warranty company Arkidus Home Protection, Inc. Arkidus had been unlawfully advertising home warranty services via the internet to residents of Illinois and in many cases there were documented incidents of these consumers who purchased a warranty not receiving the services promised to them.
The company and its owner, Reinaldo "Ray" Berges has previously been served with a cease and desist order by the Illinois Department of insurance, but continued offering service coverage for household appliances and major system components. The company had its headquarters in Miami though more recent reports suggest that office has been closed for many months.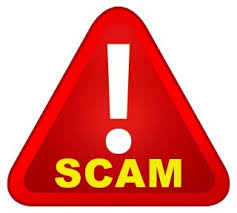 The company has not been granted any certificate of authority to sell insurance or home warranties to the consumers in the state of Illinois, thus the cease and desist order from that state was issued.  This unfortunately may not help recover the money lost by the Illinois consumers who purchased home warranties, also referred to as residential service contracts or home service contracts.
According to the Better Business Bureau (BBB), The consumers have launched over 245 complaints against the company in last three years. BBB indicates in its report that Arkidus conducted its business through a website, www.theahp.net.
BBB is a non- profit organization more than a 100 years old functioning in U.S and Canada. It collects and provides free business reliability reviews on over 4 million businesses. The BBB plays the role of an intermediary between businesses and consumers. Though it is not mandatory for any firm to get accreditation from BBB such accreditation is sought by some companies in order to build faith in their business.  Arkidus is not accredited by BBB and thus the amount of involvement BBB may have had with Arkidus's customers would have been limited to collecting and documenting complaints and then reporting complaints to the company.  For further recourse consumers who have complaints against Arkidus would likely need legal representation or assistance from consumer protection entities.
According to publicly available information Illinois's Department of insurance has also received many complaints from customers of Arkidus who allege they have been tricked by that company and were unable to obtain reimbursements for their claims or their canceled contracts.
The complaints from consumers are also publicly available on various websites.  One such complaint posted online was from Jose. E who is a resident of Florida.  In his post he said, "This Company is a scam. I started service with them in May, and they will not honor their policy. I keep getting calls from companies that were dispatched by them. I needed a plumber and an electrician, and both have been harassing me with the remainder of their bill, even though I paid my deductible. Do not purchase anything from this company, they are frauds."
Arkidus appears to have ceased doing business but for a time the company was successful persuading customers to pay long term contract fees, in some cases for terms of two years or more. These customers spent thousands of dollars in some cases, all of which they now face losing forever.  If significant legal action isn't taken against the owner of the company it is unlikely that consumers will receive any reimbursement and this whole story will end sadly.  Hence we warn our readers to be cautious about choosing home warranty companies with very little business history, no matter how positive the early reviews of the company may be.
Tips to prevent you from becoming a victim of similar home warranty and insurance scams
Reading about incidents like the ones surrounding Arkidus Home Protection's brief business in the home warranty space may leave you wondering if there is a way to avoid becoming a victim. Here are some things you can keep in mind when choosing an insurance company or home warranty company.
When shopping for home warranty or insurance make sure any company you consider doing business with is properly registered and if licensing or bonding is required by your state be certain those things are in order as well.
Check a company's background, reviews and the companies' customer complaint records which can found on the company's local Better Business Bureau website.
Never purchase financial products such as home warranties or insurance policies from a company which solicits your business at your door without doing the same homework you would with any other company.  Impulse purchases from hard-sales-tactics sales people are very often regretted by the consumers making them.
When dealing with sales people face to face try to develop an eye for details, study the business cards and other documents and verifying that the business address furnished is authentic and not just a P.O. Box, short term single office rental or other temporary type of mailing address.  Though legitimate and not alone a sign of trouble, short term addresses and discreet addresses may be a warning sign that you won't be able to track anybody down when you run into trouble with the product you bought.
Always demand a contract for the services provided, claims and reimbursement, and other provisions and then study the fine print carefully before signing the document or making a purchase.
Always ask for a bill or invoice and never pay by cash.  Using a check or a credit card can sometimes help you when you seek reimbursement after not receiving what was promised to you by the merchant.
If you suspect you are dealing with the wrong people already or believe you too have been scammed do not delay making a formal report to the appropriate agency or agencies.  Both at the state and national level in the U.S. there are free and fast ways to make your voice heard when you feel you've been misled by a business or been the victim of a scam.  The important thing is to act quickly and not give up if you feel your complaint is being documented but not being acted upon.