Beware of Summer Scams
PUBLISHED: August 9, 2017
•
6 MINS READ
Summer is here and along with it come all the holiday plans. 
Make sure that your plans do not include becoming a victim of a scam artist's trap. Even though there are con artists who run scams all through the year, the statistics for the number of people who fall prey to these scams rise in summer. 
Despite the number of warnings that are issued every year, there are huge numbers of people who get tricked.
Popular Summer Scams
The most popular summer scams are the summer rental scams, summer job scams, concert ticket scams and the door-knocker scams. However, these aren't the only ones. Here's a list of all the summer scams that you could become a victim of this year.
1. Summer Rental Scam
Finding the perfect summer rental that has all the right elements is not the easiest thing under the sun. You just never seem to find a place that is close enough to the beach, has the right number of bedrooms and bathrooms, and is available at a reasonable price. 
So if you do find one, don't pounce on the offer. It is most likely to be a rental scam. The worst part about a rental scam is that you won't know that you've been stood up until you arrive at the site and discover that the place doesn't exist or that the property was never on sale. 
Scammers are known for stealing pictures of properties off social media or actual rental websites and selling them at highly discounted prices on sites like Craigslist.
The best thing to do before you book a rental is to visit the property in advance. In case you can't do that, look for reviews about the company online. Copy paste a few words from the ad onto your search browser and check if the ad has been reported. 
If there are no reviews, ask for references and confirm that the property does actually exist and is available for rent. If you are dealing with a real estate agent, ask for his/her license number and check it. 
It is advisable to make payments through your credit card so the charge can be reversed if the need arises. However, this can happen only if a cancellation policy is applicable, so don't forget to read the fine print.

2. Summer Job Scams
Job scams reach their peak during summer when out-of-school kids look for employment. Scam artists advertise for jobs on the same platforms that legitimate employers do. Job ads posted in newspapers, online, and on TV and radio cannot be trusted. 
It is advisable to run a background check on the company before providing any personally identifiable information to an employer.
It is quite a common occurrence where kids are offered jobs by employers and give their personal information including their social security number for tax purposes and have never heard back. By the time the kid realizes that the person who faked that summer job had stolen their identity, their creditworthiness is completely shattered.
The moment the employer asks you to make an advance payment, you should know it's a scam.
In another common summer job scam, the employer contacts students and asks them to make an advance payment. The moment the employer asks you to make an advance payment, you should know it's a scam. A legitimate job will pay you while a scam job will ask you to pay them. The moment you see the phrase "no experience needed", beware it's most likely to be a scam.
3. Concert Scams
Summer is the season for concerts, and with concerts come ticket scalpers. In the hurry of buying concert tickets before they are sold out, most people forget to check whether or not the vendor is genuine. 
Quite often phony sellers trick people into wiring money without any intention of actually sending them tickets. As most concert venues have ticket holders that give you the option of printing out tickets at the venue, scalpers sell the same ticket over and over to ignorant consumers. So, it is always better to buy tickets from reputed websites and licensed brokers.
4. Door-knocker Scams
A door knocker scam can range from protecting an endangered species to someone trying to sell you some product that you just don't require. The cause or product that the person is offering may be genuine, but the person may not.
If you support the cause or like the product and intend to buy it, first ask the salesperson for their permit. Door-to-door salesmen are required to have a permit. If they have a permit you can go ahead with the payment. 
Make the payment either by credit card or cheque, but never in cash. If the salesman does not have a permit, do not buy the product from him/her. If you still want to donate to the cause or buy the product, you can always do it online.
5. Wi-fi Scams
Wi-fi scams are a mode of conducting theft of sensitive information where a person logs onto a free Wi-Fi network and the scammer gets access to the files, emails, and other information on the devices connected. 
Free Wi-fi does not mean that it is a secure Wi-Fi. With municipalities offering free Wi-Fi, it is becoming tougher to spot networks that are not secure. Check with the network provider or an authority before you log onto any free wireless connections. It is advisable to use a VPN (virtual private network) for transactions that concern sensitive information.
6. Front Desk & Fake Menu Scams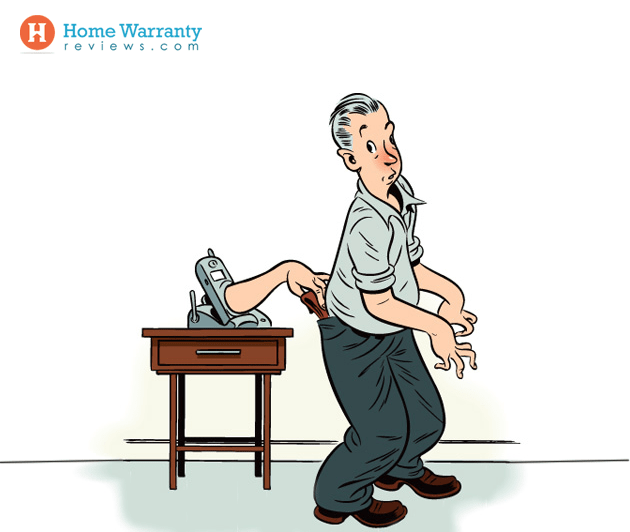 When you're traveling always beware of becoming a victim of a scam. These are the two most common scams that travelers experience. The front desk scam is pretty simple after you check into the hotel, you get a call from the 'reception' saying that they are experiencing problems with your credit card. 
They ask you to confirm your credit card number and that's how the scammer gets your card's details. If you ever get such calls from the "front desk", hang up and call back. Or walk over to the front desk and check if the problem is genuine.
The second scam is fake menus, con artists make fake menus and steal your credit card information when you call to order food from them.
7. Home Improvement Scams
There are many variations of this one, they knock on your door, tell you that they've done work for your neighbors and have left over material from it. They offer you a deal for a highly discounted price. Why not get work done if you're getting a good deal anyway, right? 
First, talk to your neighbor and ask them if they really used this person and find out if he/she did a good job. In a slight variation to this scam, you get a knock on your front door from a man posing to be a contractor. 
He tells you that he worked for a house further down the block and just wanted to know if anyone else on the block needed to repave their drive or repair their roof. They offer you a fair quote and usually ask for advance payments. Keep an eye out for phony landscapers as well. These people either do a shabby job or just never turn up.
If you consider hiring someone who knocks on your door, make sure you get everything in writing and ask for recommendations before making any payments. Don't fall for the "I left the paper in my other truck".
8. Moving Day Scams
When moving out of your home and into a new home, you first need to decide on which option of moving you'd like. Whether you prefer DIY packing and Moving or hiring professional packers and movers. 
If you intend on hiring professionals, make sure you pick a licensed packer and mover. There are scammers who pose as packers and movers and give you deals at prices that are too-good-to-be-true. In-turn they hold your items hostage. 
They demand a ransom that you will have to pay to get your stuff back. Follow the necessary steps to pick the right packer and mover, check if your movers are reliable and read reviews about the company. The US Department of Transportation's website provides you with an option to check if a packer and mover company is licensed or not.
9. The Grandparent Scam & Phone Call Abductions
Even the elderly aren't left alone by scam artists. Grandparents who are on vacation get calls from someone pretending to be their grandchild. They claim that they're in jail and beg for money. Just say "no" if you get any such calls and if you want to make sure that it isn't actually your grandchild calling, pick up the phone and call a family member and find out from them. If the caller insists on secrecy, the suspicion levels are higher. Social media posts make it easier for scammers to find their pawns.
You also have the phone call abductions. These are common with parents who have kids in primary and middle school. Parents get a call from someone who claims to have kidnapped their child and is holding them hostage. 
They ask the parent to wire money across if they want their child to be released. Parents who have fallen for these scams state that the "kidnappers" demanded money immediately and even heard a child screaming in the background. If you get any such calls, first make sure to contact your child to find out their whereabouts.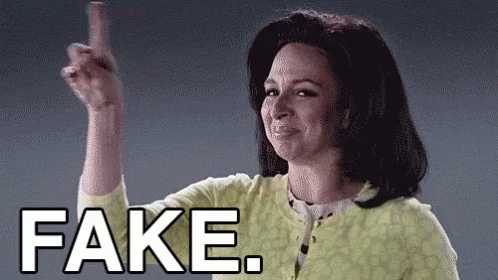 10. Home Warranty Scams
Summer being the time when more real estate deals are made, people usually move into new homes and the need for home warranty also rises. This is when home warranty scams reach their peak. People have been duped by requesting for services from home warranty companies that don't actually exist. 
People who are victims of such scams don't realize it until much later. There have been instances where people have taken their home warranty policies from home warranty companies that don't actually exist. 
Go through the list of home warranty companies that are out of business, so that you don't get tricked by a scam artist who's attempting to sell you a fake home warranty policy. Before you pick a home warranty company, make sure that the company actually exists and has good reviews. You can find a list of reputed home warranty companies along with their reviews that provide services in your state.
Bonus Video

HomeWarrantyReviews.Com Protects You from Home Warranty Scams
HomeWarrantyReviews.com has been safeguarding American citizens from home warranty scams since the past 11 years by providing a platform where home warranty owners can review their service providers. 
Before picking a home warranty company, make sure that the company has a good reputation for providing services in your city. The companies that provide the best home warranty services vary from state to state and company to company. 
To find the best deal for you, it's always good to compare home warranty contracts that are available to you in your state before you pick one.
Now that you are aware of all the possible scams that are happening out there, be careful and have a fun summer!
If you know someone who has been a victim of a home warranty scam or unfortunately you have been victim to one, please let us know about it in the comments section. Let's help others be wary of such phony companies.