DIY Pool Deck Resurfacing Options
PUBLISHED: September 5, 2018
•
6 MINS READ
With summer here, you would prefer to be indoors with the air conditioner on full blast or chilling with your mates poolside. You could also be planning a barbecue party out on the lawn or near the pool. But what if your poolside has lost its sheen? Won't that dampen the ambiance of your party? Fret not, because you can restore your pool deck to its former glory with these handy, DIY pool deck resurfacing options.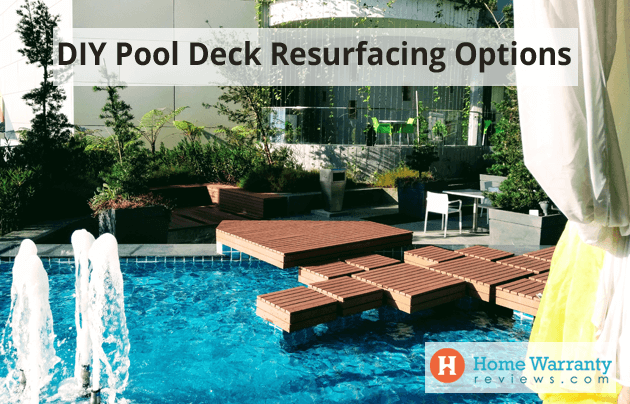 Review Pool Deck Damage or Cracks
Pool deck cracks are mostly common to the basic concrete pool decks. Because of the constant change in weather, be it the the cold snowy winter, or the blistering heat of the summer, your concrete slabs are affected.
Pool desks crack for many reasons. The most common of which is shrinkage cracks, freezing cracks and to some extent even product failure cracks. Now that you know there are many reasons as to why your pool deck has cracked, here's what you can do to resurface it.
You might be wondering why pool deck cracks are dangerous. They seem harmless on the surface. But you need to keep in mind, that when water seeps into these pool deck cracks, it fills up and affects the beams of the pool. This could lead the soil around the pool shifting which would weaken the base structure of your pool.
Patching Small Cracks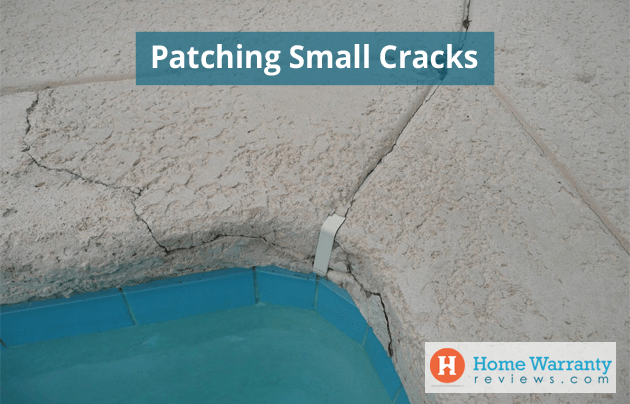 When it comes to your pool deck, small cracks are quite easy to fix and can be done by you without the consultation of a professional. In order to complete the patchwork for small cracks on a pool deck you will need certain resources which aren't hard to find or procure. Before you start you will require your basic garden hose, a liquid concrete bonder and a concrete repair kit matching the color of your deck. All of the resources can be found in your local retailer/depot store.
Now, to begin with the patching process, you need to first clean your pool deck using the garden hose. Mainly you need to focus on the small cracks and ensure that all the debris that has been collected is removed.
The next step would be to tap the cracked areas to detect if there are any hollow areas. If you do find some hollowness, you need to chip at it until you reach flat concrete.
Next, you need to mix the liquid bonder and repair concrete according to the instructions given in the back of the packaging. You need to use a trowel to ensure proper stirring and mixing of the ingredients.  
After stirring and mixing, the thick deck repair paste that is now created should be placed into the cracks. It is perfectly safe and best to use your hands to apply the paste. The best method would be to rub your hands on the paste and then over and in the cracks in a zigzag pattern. This will ensure that you apply the paste in every nook and cranny of the crack in your pool deck. If there is any excess paste around the crack, wipe it off with a damp sponge or towel.
If you have a larger crack than you expected, you may have to apply in some more material using a trowel. You need to allow it to dry after wiping off the excess paste. You can add more if necessary if you feel the quantity is not enough.
Decorating your pool deck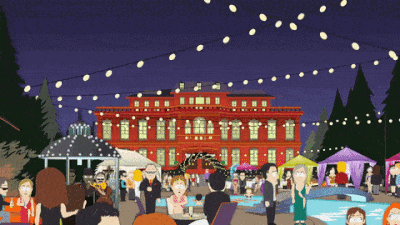 There are many decorative concrete techniques you could use to your clean, dry concrete pool deck. The first thing you need to do is shot blast or use a scarifier all over your pool deck. Using a shot blaster and a scarifier should help you sand and mask your pool deck. Once you've done that the next step would be to power wash to remove the dust, debris and leftover grime around your pool deck.
Now that your pool deck is ready for decoration, you can begin adding the decorative finish of your choice. Keep in mind, some finishes require you grind and sand concrete and maybe acid washes before adding a texture, pattern or color to your floor.
When it comes to acid wash finishes, you can choose from a variety of high visual appeal patterns and even stamping of the surface of your pool deck. Th same can be applied to adding texture layers and many options in terms of shape of pattern molds.
Scoring Geometric Patterns
If you intend have geometric patterns as the appeal for your pool deck, you can use saws to cut into concrete and create that particular design.This process is called scoring.  This process is much quicker compared to stamping. While it is quite capable to score curved lines onto concrete pool decks, it is most commonly used for producing patterns which consist of straight lines.  This process is the best in terms of emulating tiles and creating border patterns.
In terms of expenses and design, it is economical to go for scoring instead of stamping when it comes to stamping your pool deck. Scoring is quite inexpensive and can cost as low as $2 per square foot. That's significantly cheaper than having your concrete deck stamped.
Refinishing the Surface with a Stain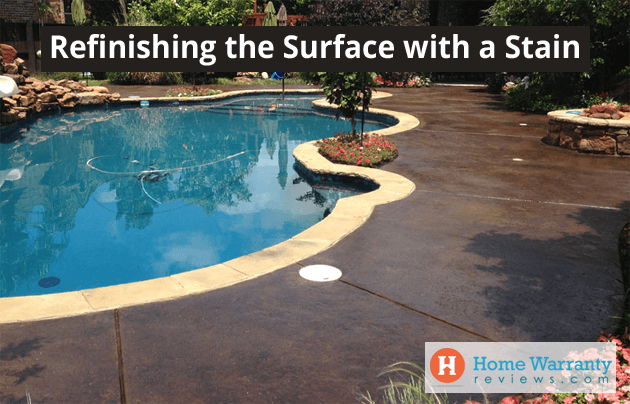 Now refinishing your pool deck surface with a stain is one activity homeowners would enjoy doing themselves. It is a very affordable option in comparison to stamping and scoring your pool deck, and just requires small amount of resources which can be found in almost any home improvement store. There are a few things to keep in mind like you cannot achieve a stain finish which is lighter than the color of the concrete on your pool deck, but can choose from hundreds of shades.
If you would prefer or more luxurious and complex stain, you might require the assistance of a professional. Applying a complex stain will cost you around $2-4 per square feet by most professionals. This is estimate is based on you having a perfectly good pool deck with complete repairs to damage and the surface prepped.
Sealing the Surface
Now an additional step when it comes to adding a stain finish is adding a sealant. The purpose of adding a sealant is to ensure longevity and durability to your concrete pool deck. Surface sealants provide other features as well, for eg they make your floor slip-resistant and is composed with UV resistant materials. This not only protects your concrete pool deck but also cools the surface, allowing you traverse even on the hottest of days.
While this step does not enhance your finish in visual aesthetics in any way, it is paramount as it can ensure the longevity of your choice in design of your concrete pool deck. You may have to reseal your pool deck every few years to attain maximum satisfaction and longevity/protection.
Maintaining Your Pool Deck and Your Home
Now that you know the many methods to resurfacing your home, you need to remember to maintain it. Maintenance of your home on your own can be an ordeal that can burn a hole through your wallet. For a glimpse on how much you will be spending on maintenance of your home, you can check out this home maintenance calculator. This calculator will allow you to gauge how much you would be spending on maintenance of your home and appliances for a given year.
It's a given that maintenance of your home appliances can be quite expensive if you are going about it on your own. So why not have a helping hand? For a relatively small amount of money, a home warranty service could take care of maintenance or repair or replacement for a full year! The way a home warranty works is, you the homeowner pay the home warranty company the sum of money required for the service. The home warranty company will then confirm their services for your home for a year.
After that, whenever an appliance breaks down in your home, you can contact the home warranty company and they will send in a contractor to come and inspect and repair the faulty appliance! Keep in mind that every home warranty company has its own policies, features and deductibles you need to consider.
But before all that! How do you pick a home warranty company? They may all seem similar and you can never see how trustworthy their services are! Fret not, because you can research all your home warranty related doubts at HomeWarrantyReviews.com! As the name suggests, HomeWarrantyReviews.com consists of a database of the top +80 home warranty companies in the United States. Each home warranty company listed comes with reviews from actual users of the service, to ensure you get utmost clarity.
Along with all the details of the home warranty plans, every company listed also has a ratings timeline. This timeline depicts how the home warranty company has been faring in the eyes of the public in the past five years!
After you're done comparing and rating, you can easily enough choose your home warranty company of choice by asking for a quote. Once you do that, you can begin negotiating with said home warranty company! Pretty neat right! After that you won't have to worry about maintenance and repair costs for the next 12 months, and saved a lot of money as well!
The average cost to resurface 100 square feet of concrete is $400. Less expensive projects can run as little as $300 while more expensive ones are about $500. The price per square foot can range between $3 and $5. The resurfaced area could be a driveway, patio, pool deck, floor or slab foundation in the basement.
Before restoring the surface of your pool deck, make sure the concrete is even with no sunken areas, and that cracks are minimal. The contracting cost of pool deck resurfacing ranges from $4-9 per square foot.
Epoxy-Seal Concrete & Garage Floor Paint offers a smooth finish that is 3x more durable than porch and floor paint. The UV-resistant, satin finish resists scuffing, peeling, blistering and fading. For best results on a pool-deck SEAL-KRETE Clear-Grip should be added to create a non-slip finish.
Fill a cleaning bucket with water and bleach, using a cup of bleach for each cup of water.
Hose off the pool deck with the garden hose.
Pour about two quarts of the bleach and water solution onto the deck; then scrub the deck with a long-handled scrub brush. Repeat until the entire deck has been cleaned.
Rinse the deck once more with the garden hose.
Make a stain-removal paste by pouring a small amount of the bleach and water solution into a bucket. Stir in flour until you form a thick paste.
Spread a layer of paste roughly 1/4-inch thick over the stain, and let it sit until dry. On a warm, sunny day this should take roughly two to three hours; on an overcast or chilly day it may take several hours, or overnight.
Hose off the area. Repeat the paste application if any stain remains.