Are Home Warranties Worth It?
PUBLISHED: October 24, 2017
•
6 MINS READ
The American Dream is synonymous with calling a place one's home, but the reverie of having such a space has often been seen as quite a financial and logistical burden. The scales tip towards renting in order to minimize the need for maintenance costs, upkeep, and painstaking repairs. Home Warranties, their schemes, and companies are making a statement in the housing market all across the country. A home warranty covers everything from damage due to wear and tear, to unforeseen breakdowns. Home Warranty makes sure that you have nothing to worry about from repair and maintenance to replacement and auxiliary fixes.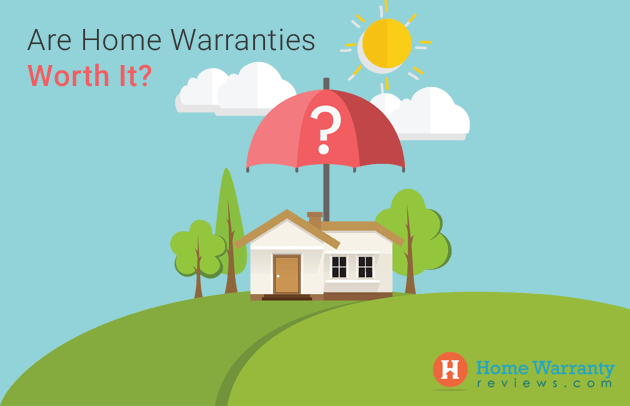 Are you trying to identify if a Home Warranty is meant for your needs? If the schemes and plans will serve you well both in terms of monetary value and practical gain? You should look at easing the stress and anxiety of everything that comes with owning a home. Allow yourself to truly reap the benefits hassle-free. Here is a detailed analysis of Home Warranty plans, their benefits, the drawbacks. This is an analysis into to review if they are worth it in the long run.
Cost of Home Warranty
Home Warranty in the US varies from state to state. Its rules and regulations are closely tied to the laws of real estate and ownership. Just as the plans vary, as do the costs according to geographical location.
So, what are home warranties?
In general, Home Warranty covers all major plumbing systems, heating systems, cooling and electrical systems. It also includes major appliances such as dishwashers, washer-dryers, refrigerators, and ovens. This would cost anything between $300 to $600 dollars.
As the cost rises, the cover that a policy provides becomes more and more comprehensive, with increased expense limits and more flexible claims. In rare cases, the base plans include seepage and leaks in the walls and roofing, structural defects, perks like garages and swimming pools, and other systems that are outside the main building of the home – but if that is the case then the base price is bound to be proportionately high.
Are Home Warranty Plans Worth It?
Usually, companies prefer to keep the base price low and cover only the essentials, adding to the cost with the addition of every perk. These schemes usually work best for both parties, especially since the structures in your house used most is what will need the most upkeep.
Another aspect that comes into play when discussing the cost of a Home Warranty policy is the deals that come with. While a standard $300 to $600 is taken for granted, Home Warranty companies are very likely to offer you tailormade deals and discounts based on your individual case. This becomes one of the primary reasons to invest in a Home Warranty scheme right when you buy a home – where the company is with you from start to finish when it comes to taking responsibility for your appliances and systems. Waiting to get a Home Warranty scheme later in the day can be considerably more expensive, especially since the appliances may already have lived their lives, even taking into consideration the expiration of their manufacturer warranties.
Just as a Home Warranty policy at the time of a real estate transaction assures a safe and secure relationship between the owner, buyer, and realtor, the plans offered at such a time by the warranty company are also extremely exhaustive.
As an added spur, most companies also permit unrestricted service requests during the contract period, which can act as a great incentive when it comes to capitalizing in warranty schemes, especially when replacement of a faulty appliance is not feasible.
Benefits of Home Warranty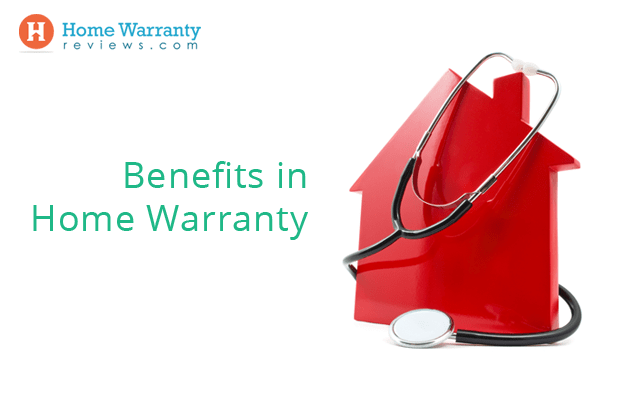 It's time to break down the system of Home Warranty policies and understand who the plans are for, who is to gain from it and how you can make the most an investment in such a policy.
As far as Home Warranty schemes are concerned, they are purchased by one of three parties in a real estate transaction – a new homeowner looking for coverage in repairs and replacements in the future, a seller looking to make a sale which clean and secure, or a realtor balancing the scales by giving the buyer the perks he wants and making a clean sale on the seller's behalf.
First, let's look at the benefits of a warranty scheme for your home's systems from the perspective of a homeowner, both new and old. The value of Home Warranty policy for those of you who have recently invested in your dream home or those that have been homeowners for about a decade and are seeing the repair costs pile up is rather simple to weigh.
With the way real estate prices have been, there is no doubt that if you're a new homeowner then there is a considerable dent you have made in your savings, if not the fact that you will be working on repaying a loan. That being said, pretty much any way of making sure that expenses for at least the near future are minimized is definitely welcome! For just a little more, you can save yourself unnecessary bother and unexpected patch-up and maintenance expenses for at least the first year of owning the home – and then gradually decide on renewing the contract herewith.
Looking a step beyond just the monetary benefits, if you're fresh off the tenant lifestyle and aren't used to maintaining your own plumbing and electrical systems let alone other structural defects, then the hassle-free Home Warranty scheme (for however short a period of time) can help bridge the gap and prepare you for a like with no landlords.
Next, if a transfer of cities because of work or a plan to upscale to a larger home is soon approaching, then quick and clean sales are often possible without the assistance of a realtor. With fast changing lifestyles and the need to move, alter and rethink lifestyles, it is proven to be rather difficult to seamlessly sell your home and move to another – which is where Home Warranty is a game changer for you as a seller as well.
From a seller's viewpoint, Home Warranty enhances the worth of the home, building confidence in the potential buyers that the existing owner trusts the structure and appliances enough to invest in Home Warranty beforehand. A pre-emptive measure to build a relationship between buyer and seller, the policy also allows for the new family to know that a year in their lives after the acquisition if taken care off to the fullest ability of the seller. Lastly, putting aside a smooth sale and precise transactions, the fact that a third party is involved legally lends you the peace of knowing that the new owner will have no need to contact, call or complain about any faults in the home and its systems.

The last, a realtor's benefit, is one that is a little tricky in comparison to the previous two. From a buyer's perspective security in the future is key, and from a seller's point of view, the sale going smoothly is essential. What is now important to understand is that in a market that has stiff competition, lows in the real estate sector and constant financial ups and downs, a realtor can never provide a list of services too long. Even if you happen to be only the middle-man, being hired by either the seller or the buyer, adding a Home Warranty policy to the sale is going to not only assure trust and assurance but also boost your credibility in the market. It's not much in terms of cost, but we can guarantee that you throw in a year's Home Warranty policy for a few hundred dollars will pay off much better in the long run as compared to just shaving off that sum from your fee.
Home Warranty Pros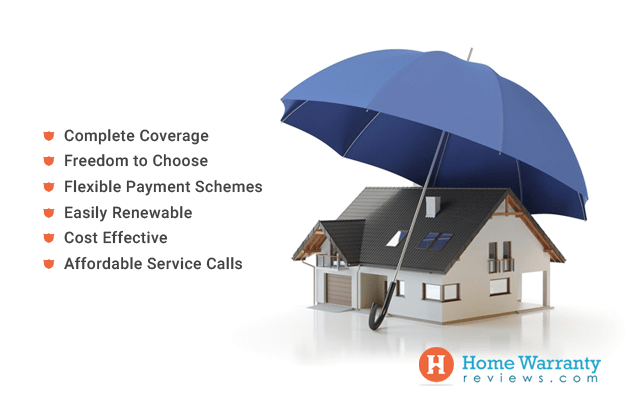 Knowing what the policies have to offer is important to make an informed decision, and here are the pro's that are hard to overlook.
1) Complete Coverage – From Request to Repair
It's not just about covering the costs of major repairs or replacing what is broken from time to time, Home Warranty schemes make sure that you are covered every step of the way through regular checks, service requests whenever you need, finding the right maintenance personnel to handle each job, supervising the task and following up on the results.
Once you have a policy in place, all you need to do is to make a call and lodge your claim. The company then thoroughly reviews the claim on paper, continues the review process in person by sending an expert on site, and then comes up with an all-inclusive estimate of diagnosis and cost. For smaller faults, the expert who does the visit itself may be able to fix the issue immediately. In case the damage is extensive and requires a more specialized approach, a service provider will be approached for further assistance.
2) Freedom to Choose
If you're worried about giving up your control over your household responsibilities completely or are concerned that the service providers who the company sends are not up to mark, Home Warranty still has a way to fit whims. If you choose wisely, then you can opt for a company or policy that not only chooses repairmen from their own pre-approved list but also allowed you to work with a local trustworthy electrician, carpenter or handyman who's been known to your family for decades.
Sometimes complete delegation can leave you uncomfortable with the outcome, and you may rather just make a quick call to the workshop down the road than to the company to follow the steps and wait a few days with a broken dryer. Home Warranty schemes account for this need, and most companies reimburse costs that may have been spent as long as you have the required paperwork and follow the terms and conditions of your contract.
It is essential to remember though that you have to inform the company before taking steps, otherwise the claim may be rejected.
3) Flexible Payment Schemes
This scheme is used by those that just bought a home and aren't ready to dive right into a long-term contract. There are always deals you can strike which make sure you can have the best of both worlds. While it may be necessary for you to pay at least a year's down payment, you can choose payment plans that allow you to compensate in installments for the years to come.
Find a company that also allows for flexibility in as many terms and conditions as possible, especially in aspects such as the termination clause. While a full refund is hard to come by, there are clauses for termination that can be rather enticing.
4) Easily Renewable
Even if you start with baby steps and want to test the waters through a one-year contract before you commit for a longer period of time, know that renewability of any of these policies, both basic and comprehensive, is usually just a phone call away.
Most often, Home Warranties are planned and tailored to last a year from the day you make your payments. After which you need to follow the system of any legal contract renewal. This is quite an advantage, especially since you can choose to alter the plan on an early basis. Increasing and pulling back on perks and extras that you feel you need or don't anymore. As the years go by and your home and its appliances age, it is ideal to have the freedom to increase the scope of your Home Warranty scheme.
5) Cost Effective
Statistics have proven that Home Warranties work out to be much more cost-effective than monthly repairs. This is better than a yearly replacement of damaged appliances and systems. Paying $300 to $600 per year for Home Warranty is nothing in compared to actual repairs cost. Homeowners could spend anything between 1% and 5% of their home's value on home repairs and upkeep for a period of one year. For a home that is on an average worth $200,000, that is at least $2,000 – so you do the math!
6) Affordable Service Calls
It isn't always about the major repairs or the replacement of whole units of washers, dryers, and refrigerators. Service calls for even the smaller things are priced rather exorbitantly. Both when you choose a local hardware workshop and if you choose to go back to the manufacturer's service providers.
Home Warranty schemes have you covered. This depends on the scheme you choose. You may even get service calls completely free! With basic plans, the cost of a service call through a Home Warranty company is at least half of the price.
Home Warranty Cons
While the benefits are there for all to see, making an informed decision is all about knowing both sides.
1) Expense Limits
If you are a homeowner looking for a basic plan, then you will be settling for one with expense limits. A cap checks how much you can claim for a given period of time. This also includes a particular kind of claim. Schemes do exist that provide you with an unrestricted account of billables. But they are usually exponentially more expensive and often an unnecessary extra.
Some companies also keep it flexible from their end as well. This allows you the liberty of not having a pre-set limit. But instead handling it on a case-to-case basis.
2) Exemptions
Certain issues, appliances, faults, and claims are exempted from all Home Warranty Claims. Though it may vary from company to company, we can guarantee that all plans will have some limitations.
The three main exemptions are issues that were known and yet pre-date the date of purchase of the warranty. Also, Faulty handling and all cosmetic damage that does not affects the functioning of the appliance.
It is also important to know that a Home Warranty scheme stands as an addition to the manufacturer's warranty. This does not cover any appliances that are already being covered by the manufacturer or seller. Lastly, structural issues do not cover any damage due to mold or pests. But there are companies that have special policies for the same.
3) Repair before Replacement
We have pre-owned or used units that are used for an extended period of time. These units are no longer functioning to their full capacity. While replacement is ideal, all Home Warranty companies explore all options of repair before replacement is considered.
This can lead to you having to use a machine that guzzles more gas and power. You may also find one that functions at a speed or temperature that is slower or less than perfect. But this is not always fixable through a scheme like this. Smart upgrades for a more energy efficient lifestyle is one that you are on your own.
Bottomline – The Verdict
At the end of the day, $300 is not going to create a dent in your household budget. This is big enough to outweigh the advantages of a well-structured Home Warranty Plan. Make sure you do not make a mistake when you are about to choose a plan. This is a financial decision that can never truly become a risk. Make sure you do your research well before signing the contract. You should know that Home Warranties And Home Service Contracts are not one and the same. But don't shy away from the plans altogether, they really are worth your while.