Home Warranty Coverage: What Does A Home Warranty Cover?
PUBLISHED: Jan 13, 2021 • 6 MINS READ
Grab the best Home Warranty deals from the top rated companies
As a prospective customer, you may have questions about home warranty coverage, such as what it covers and excludes from its plans. Read on to get a detailed answer on what a home warranty covers.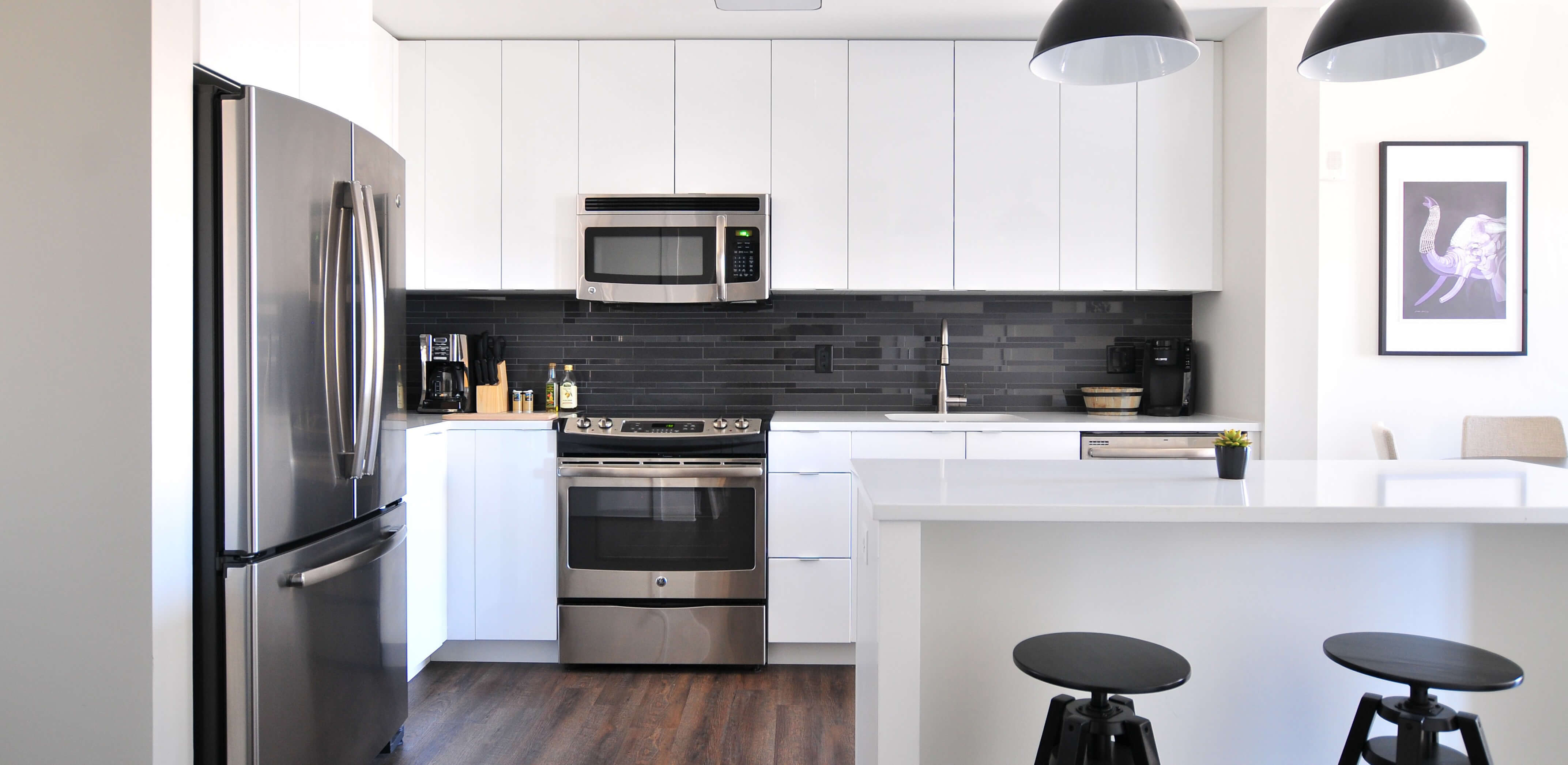 What to Expect in a New Home Warranty?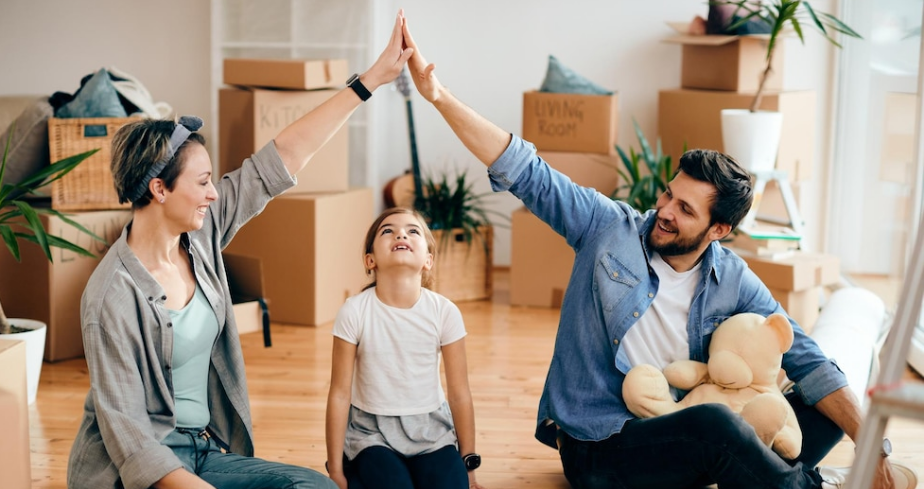 Home warranties may be procured when purchasing a new or pre-owned home by a landowner, seller, or investor. The terms of its contract decide each company's coverage. Basic home warranties usually cover the parts and labor on repair or replacement of chief home systems and equipment and some code upgrades.
Most home warranty firms provide a variety of plans. These offer different coverage levels, so be sure to study any warranty contract details before purchasing. Even if you decide to renew the warranty contract from year-to-year, double-check your plan's details as there is a possibility of the coverage changing every year.
Types of Home Warranty Coverage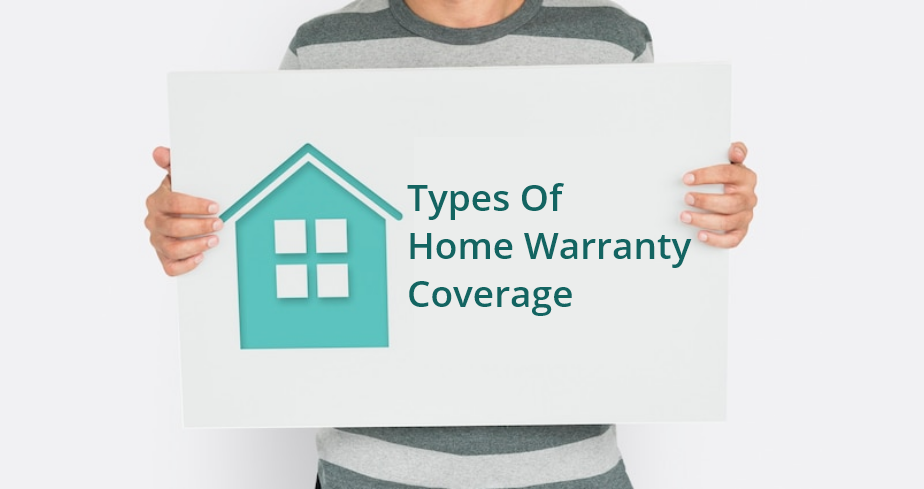 You have to check what is covered under the home warranty plan selected, as this differs in each plan. Inquire with your real estate agent to find out if upgrades are available.
Home warranty companies have three types of coverage – basic coverage, enhanced coverage, and optional coverage. Some companies may not have basic coverage but a standard policy instead.
Not all companies include the same items in their standard policy. Once you know what the covered items under a particular category are, the next step is to opt for a plan that suits your home. Home warranty plans can be classified based on the number of items that are protected.
Basic
Coverage
Basic plans cover just a limited number of devices and are ideal for homeowners who want limited coverage. A basic home warranty coverage includes major systems and everyday use appliances.
The items covered in a home warranty plan can also differ from state to state. The everyday use of appliances varies depending on climate conditions and other factors—for example, the plumbing system, electrical system, ceiling fans, refrigerator, etc. Enhanced
Coverage
The enhanced coverage includes specific systems and appliances commonly used along with the devices from the basic plan. An enhanced coverage costs slightly more than basic coverage. Your HVAC, microwave, washer/dryer, etc., and other major appliances are not included in the basic coverage in certain home warranty policies. Build-Your-Own
Coverage
This plan is perfect if you want coverage for devices of your choice. It allows you to customize coverage for appliances or systems that you deem necessary. It is ideal for homeowners looking out for a tailor-made plan or combo plan. Optional
Coverage
Optional coverage includes those items that are not covered under the basic or enhanced plans. These are not the common appliances that most households have. This coverage gives you the option of adding your pool, spa, wine cooler, well pump, etc., to your home warranty policy. You need to pay a fixed extra premium to put optional add-ons in your home warranty policy. Most home warranty company websites have a sample policy. It states what items are included in basic, enhanced, and optional coverage plans. Make sure to read through the document to understand the items included under each system and appliance plan. Pay close attention and read cautiously to know the coverage, limitations, and exclusions.
What Do Home Warranties Cover?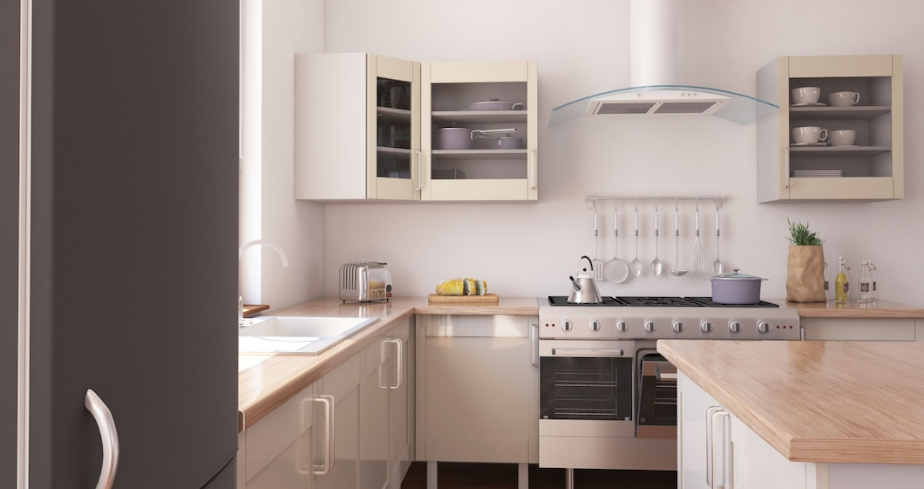 Some companies structure their home warranty plans into systems-only, appliances-only, and combination plans, while others follow the basic, enhanced, and tailored model that we just outlined.

Air Conditioning/Cooling

Heating

Ductwork

Plumbing System (including stoppages)

Electrical System (interior)

Instant Hot or Cold Water Dispenser

Smoke Detector

Doorbells

Ceiling & Exhaust Fans

Central Vacuum System

Rekeying

Garbage Disposal

Refrigerator

Range

Oven

Cooktop

Clothes Washer & Dryer

Dishwasher

Microwave

Trash Compactor

Ice Maker
Garage Door Opener

Built-in Food Center

Water Sensor
Basic Coverage plans usually include HVAC, electrical, and plumbing systems in integrated plans. Enhanced coverage plans often include all the household systems and most of the appliances above. Some companies offer multiple enhanced coverage plans with an increasing number of items for higher-priced plans.
Optional coverage

items typically include:
Spa
Swimming Pool- pump and others
Roof Leak
Septic system
Stand Alone Freezer
Second air conditioner
Second fridge/freezer
Wine cooler
Additional spa
Wet bar fridge
Code Upgrades
Water Filtration System
Booster Pump
External Plumbing
Ornamental Fountain Motor
Solar Hot Water System/Equipment
HVAC Tune-up
Coverage differs from one policy to another.This difference is based on the state, and it's why you should read through the policy before you commit. Another point to note is that the coverage also varies for each company. The sample brochure from the company would state the items that are covered under the home warranty.
What Items Are
Not Covered

In Basic And Enhanced Home Warranty Plans?

Contracts only cover specific parts, appliances, and systems, while all the rest is excluded. You may opt to pay an extra premium to cover items that are not already in a standard plan before signing the contract.
Faucet repairs (unless otherwise stated in the policy)
Hot tubs (you can request/add this coverage in some cases)
Outdoor items such as sprinklers
Whirlpool bathtub (you can request/add this coverage in some cases)
Hauling away debris
Hauling away old appliances
Outdoor water systems
Combo ceiling fans
Food spoilage
Booster pump
Home entertainment
Office package
Extended pipe leak coverage
Accessories for appliances- shelves, racks, doors, etc.
Light Fixtures
Remote Controls
Gas A/C, Window Units
Make sure to accurately ascertain what is covered and not covered in your plan before signing any contract. While a home warranty is an added layer of protection, it doesn't replace every malfunctioning device.
Home Warranty
Coverage Limits
An important limitation of a home warranty plan is that it doesn't cover every part and component of a covered device. Customers are often surprised to find that accessories and outer sheets of appliances are not covered. A careful reading of the service contract can prevent many misunderstandings and frustrations.
When it comes to appliances, the following components are usually excluded:
Baskets
Detachable Components
Dials
Door Glass
Drawers
Filters
Flues
Outside or underground piping
Halogen Unit
Handles
Interior Lining
Knobs
Light Sockets
Light Switches
Lights
Lock And Key Assemblies
Magnetic Induction Cooktop
Pans
Portable Or Freestanding Microwave
Racks
Refrigerator/Oven Combination Unit
Rollers
Runner Guards
Sensi-heat Burners
Shelves
Timers And Clocks that do not affect the functioning of the appliance
Trash Compactor Buckets
Trays
Trim Kits
Vents
Another important detail about a home warranty plan that many fail to realize is that the coverage amount is limited. Though one can have unlimited service visits and diagnoses, the home warranty company pays for repairs only up to a ceiling value. For instance, American Home Shield pays only up to $1500 per contract term for servicing geothermal or water source heat pumps, glycol, hot water, or steam circulating systems as part of the heating system coverage.
Most systems are covered by home warranty companies up to $1500 on average, while appliance coverage may be available up to $2000-5000. Some companies offer different payment rates for coverage options, such as $1,000 for a built-in microwave or $500 for a garage door opener.
For malfunctions exceeding this limit, the customer has to pay out-of-pocket. The older your devices are, the better it is to choose a company offering a high regular reimbursement cap.
How Much Does A Home Warranty Cost?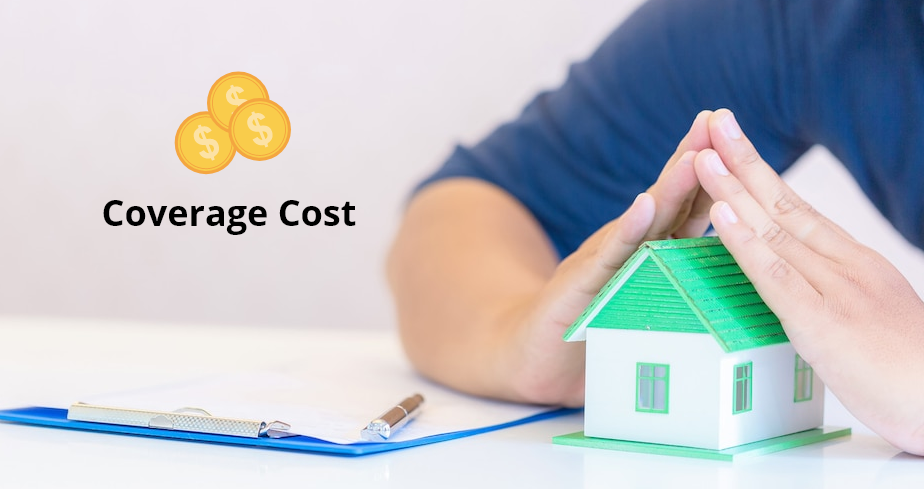 Annual premiums of home warranties range from $300-$600. If your annual systems and appliances maintenance costs exceed this amount, a home warranty plan will be a prudent investment for saving your budget. Check out our home maintenance calculator to analyze whether you should invest in a home warranty plan.
The service call fee or a deductible of a home warranty ranges from $50-$125. Each time you file a claim, you must pay a deductible. Customers should also note that the service call fee varies from company to company. The premium pricing is dependent on several other factors that you can learn about in our guide on home warranty costs.
Take a look at the approximate pricing and offers of three of our top companies. Click the Get Quote button for customized pricing details.
When Does Home Warranty Coverage Begin?
When you buy a home warranty policy, the coverage does not start right away. There is a short waiting period to ensure that the systems and home appliances are not malfunctioning even due to pre-existing conditions.
Most warranty providers have a 30 day waiting period, while a few have a 10-day waiting period. Some companies provide the option to shorten the waiting period if a home inspection report can be provided. If you're renewing your home warranty policy, then a waiting period may not apply to you.
How Long Does Home Warranty Coverage Last?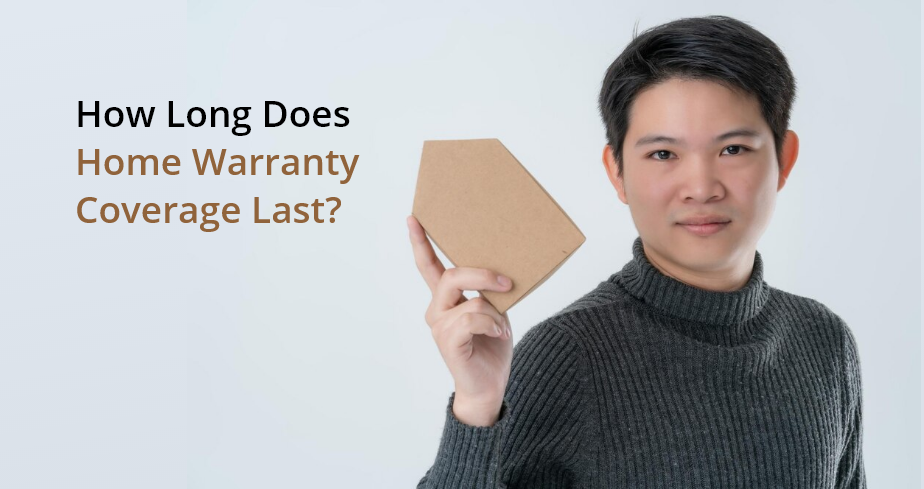 Home warranty policies typically last for 12-13 months and can be renewed at the end of the term. Home warranty companies renew the contracts automatically as the year or contract period ends.
Make a note of the expiration date of your contract as some companies do not offer automatic renewal, and you'd have to renew your contract to continue using their services manually. If you want to cancel automatic renewal, remember to end it within the specified period mentioned in the contract. Some companies offer a chance to cancel within the first 30 days of the contract period, while some extend the period to 60 days.
The Bottom Line
All home warranty plans cover major household appliances and systems. Each plan differs on how many systems and appliances are covered under its homeowners' warranty coverage policy. Therefore, before discovering what a home warranty plan covers, you must know what items you want to protect. Based on this, identifying a plan that meets your requirements becomes simpler.
Watch this video to know more on home warranty coverage:
Frequently Asked Questions (FAQs)
What is Covered in a Home Buyer Warranty?
A home buyer's warranty will cover repairs and replacements on appliances and systems like an oven, range, garbage disposal, refrigerator, washing machine, water heater, roof leak, and swimming pool, among others.
What does a one year home warranty cover?
A one year home warranty will cover your major home appliances and systems. The coverage can vary depending on the plan you choose, where you reside, or the home warranty company you purchase from. Typical home warranty coverage, however, includes kitchen appliances, washer and dryer, central air conditioning, plumbing and electrical systems, and more.
You also have the choice to include optional add-ons in your plan at an additional rate. Optional coverage generally extends over pool and spa equipment, septic systems, additional refrigerators, and other devices or items that are not included in standard or other plans.
What's the difference between warranty coverage and homeowners insurance?
Home insurance covers damages to the home and some systems and appliances from natural calamities and loss of belongings due to theft or crime. Home warranty coverage is for mechanical breakdown of systems and appliances due to age and normal wear and tear.
Will a home warranty cover any malfunction?
A home warranty plan covers the breakdown of systems and appliances due to normal wear and tear. It does not cover malfunctions arising from:
a) missing components
b) lack of capacity/load-bearing
c) mismatched components in terms of efficiency/capacity
d) changes in zoning code, building codes, etc.
e) rust, corrosion, and pre-existing defects
f) Improper installation/repair/modification
What does a $500 home warranty cover?
The coverage afforded by a $500 home warranty depends on the company offering the plan. Generally, plans that cost $500 or more are a variant of enhanced coverage and will include core systems like HVAC, electrical, plumbing, and core appliances like refrigerator, dishwasher, clothes washer and dryer, etc.
What is the best home warranty coverage?
The best home warranty coverage that we recommend, based on our extensive experience, is an enhanced coverage plan that provides comprehensive coverage over major systems and appliances. We recommend that you take into consideration the age of your home, its systems, and appliances when looking at enhanced coverage plans. You should not miss getting your HVAC, electrical system, and refrigerator covered.
How much do service fees cost?
Home warranty service fees are also referred to as a deductible. When you make service requests, you have to pay a service call fee for each one. It can range between $60-$125 depending on the home warranty companies plans and premium pricing.
How do I make a home warranty claim?
Making a home warranty claim is really simple now since companies register them over the phone or online. All you have to do is log in to your account or call their claims department's phone. Provide the details they ask for and schedule an appointment with the service technician.
Does a home warranty cover water damage?
A home warranty does not cover water damage, but it can cover the causes of water damage. Home warranty plans cover plumbing systems, including stoppages and water heaters. Therefore, calling your service provider when you need a fix can save you from issues of water damage like mold.
Do home warranties cover roofs?
Some home warranty companies offer limited roof leaks coverage. They don't offer other types of roof problem coverage, nor do they provide roof replacement. They may also not cover patios, metal roofs, shingles, and structural leaks, as well as leaks that will call for roof replacement.