First American Home Warranty
First American Home Warranty, in existence since 1984, is a market leader. Customer reviews on First American Home Warranty confirm that it provides affordable plans with some of the best coverage limits. They provide up to $3500 per kitchen appliance. This 1-year policy takes effect in 30 days.
While First American Home Warranty plans cover key systems like your electrical & plumbing, HVAC, and appliances like heaters, cooktops, fridges, etc., exact coverage varies by state. First American Home Warranty operates across 36 states of the U.S.
First American Home Warranty has helped their customers save over $180 million in repairs and replacements in 2018 alone. They won the Annual Home Warranty Editor's Choice Award 2017 and also gets nominated every year.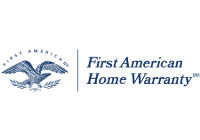 N/A
Estimated Appliance Coverage
N/A
Estimated System Coverage
Yes
Complaint Resolution Program
WHY First American Home Warranty?
More than 35 years of experience
Unlimited service calls allowed over the year
Up to $3500 of coverage provided on some items like kitchen appliances
Participates in our Complaint Resolution Program
24/7/365 customer support
Served over 8.6 million customers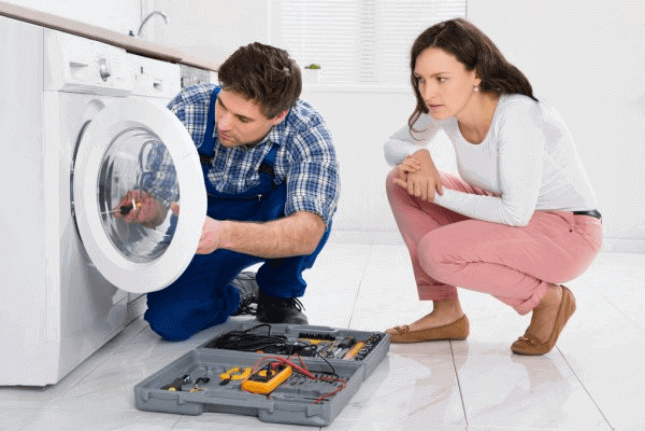 First American Home Warranty Plans
First American Home Warranty provides homeowners with the Basic Plan and the Premier Plan.
Basic Plan: The Basic Plan includes 10 items– 3 home systems and 7 appliances. They cover only core appliances like refrigerators, instant hot/cold water dispensers, etc.
Premier Plan: The Premier Plan offers coverage for a total of 16 items which include 8 appliances and 8 home systems. There is coverage for all the items included in the Basic Plan including heating, electrical, and plumbing systems among others
Optional Add-ons: Covers air conditioning unit with ductwork, pool & spa, well pump, and second refrigerator. An additional cost will be added to your premium for each add-on item
You can get a risk-free, money-back guarantee for 30 days after your policy has kicked into effect.
Customers have the opportunity to take a First American Home Warranty First Class Upgrade. The company pays for the use of cranes, hauling away, correction of code violations, refrigerant disposal, etc. if you have a Premier Plan. A Basic Plan customer gets coverage on clothes washer & dryer, ovens, trash compactor smoke detectors, etc., which are not normally covered.
First American Home Warranty Prices
The plans offered by FAHW can cost different amounts based on location. However, the Basic Plan starts roughly at about $28 per month and the Premier Plan at $42.50 a month. The company charges a service fee of $75 per visit.
First American Home Warranty CLAIMS
First American Home Warranty is known for its quick approvals of replacements. It is easy to request service from the trusted, qualified technicians of FAHW's network. The process for filing home warranty claims with FAHW is as follows:
Call the 24-hour customer service line or log into the website
Within 48-hour of receipt of the request, the company will use the description to diagnose the problem and confirm your claim. A contractor will then be assigned and you can schedule the visit at your convenience
The trade call fee of $75 is to be paid by you. The company has a recall period of 30 days if the problem recurs
With over 35 years of experience in catering to the needs of over 590,000 customers, First American Home Warranty clearly fulfills the expectations of their customers. Our reviews indicate that customers are happy about the transparency and cost savings they can make from the company's plans.
What Repairs Or Replacements Does First American Typically Cover?
The contract agreement clearly mentions what is covered along with the limitations, and exclusions. You should make sure you read it carefully to know what you are getting into.
The company will not cover items unless they are in safe working order when the plan begins. Only items that are installed properly for diagnosis and present within the perimeter of the foundation of the main dwelling unit (except the well pump, septic tank, sewage ejector pump, pressure regulator, air conditioning and pool/spa equipment) can be covered.
HVAC and ductwork coverage is optional for seller plans and additional charges have to be paid for such coverage. Optional coverage also needs to be purchased within 60 days of buying the home warranty plan to be successfully availed.
First American Home Warranty makes it clear that they will not accept any liability for emotional distress, pain or suffering, or damages or torts for losses or malfunctions of any device. You also cannot hold them responsible for a contractor's delay in providing repairs or parts or replacement of any item.
However, with First American Home Warranty you can contact an independent licensed contractor if they are unable to locate one to attend to your claim. They authorize covered repairs or replacements and reimburse up to an agreed-upon rate. Your contractor can be paid directly if he bills First American Home Warranty or you can get the amount upon presenting a paid invoice.
FIRST AMERICAN HOME WARRANTY FAQs
What will First American Home Warranty not cover?


First American Home Warranty plans will not cover anything that is not explicitly mentioned in the contract. Therefore, the costs associated with updating structures and home systems and appliances to meet mandatory standards or eliminating code violations may need to be paid by you.
When should I pay the trade service call fee?


The trade service call fee has to be paid when the assigned repair technician visits your home to diagnose the issue. The amount will range from $75 to $100 depending on what plan you purchased.
Can I get coverage on any home system or appliance?


You can get the home systems and appliances that are mentioned in a home warranty plan to be covered by the company. There are no restrictions on age, make, or model of the home systems and appliances.
Is there any limit to how often I can request service?


You can make any number of requests during your contract period. You will have to pay a trade service fee for each visit unless it follows up to a previous repair within the service guarantee period (30 days). There are limits upon the maximum amount worth of repairs and replacements you can request for each appliance and home system component.
First American Home Warranty REVIEWS
Ready to share your home warranty experience with First American Home Warranty? Click here to write your own review
https://www.homewarrantyreviews.com/wp-content/themes/HWR-2020