First American Home Warranty (FAHW) is one of the early entrants in the industry with over 40 years of experience. The parent company of FAHW, First American Financial Corporation, has been around for over 125 years and is listed as one of the Fortune 500 companies in the US. 
FAHW offers three plans to its customers- Starter Plan offers five essential systems and appliances, the Essential Plan includes nine items, and the Premier Plan covers 17 items. They are known for affordable plans and customer service, but they particularly have made a name for themselves in claim settlements, paying out over $219 million in a year.
With this First American Home Warranty review, we aim to help homeowners seeking home warranty services. Our editors have researched each aspect of company information and analyzed more than 2400 customer reviews to curate this assessment. We highly recommend homeowners read this detailed review to learn more about:
Pricing, coverage, and plan details of FAHW 

Dollar limits and exclusions of the company 

Process of claims' submission
Why First American Home Warranty?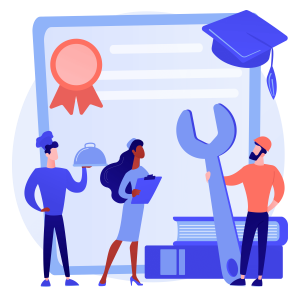 First American Home Warranty has paid $219 Million in claims in a year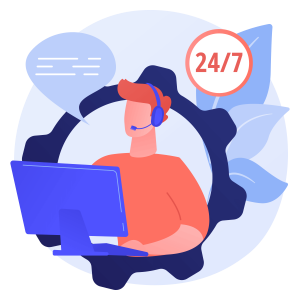 The company accepts service requests 24 hours a day and seven days a week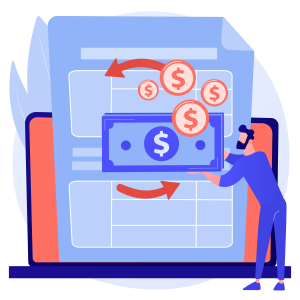 FAHW offers a reasonable coverage limit of $5k for your home appliances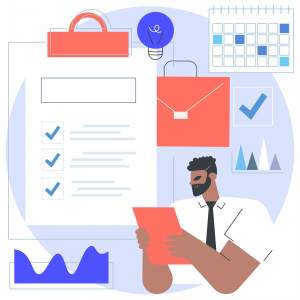 The company offers coverage regardless of the age of appliances & systems
Home Warranty Reviews 2023

Marie Franklin , TX, Killeen
On 6/30/23 I called in a claim for my front load steam dryer to FAHW. The contractor was excellent however my parts kept getting back ordered. The contractor contacted FAHW and they bought a brand new one from Lowe's. Per FAHW my dryer was delivered and installed plus they removed the old dryer. I have never had any issues with this company and I have had them for over 10 years.

Karen Marie Yardley , UT, Santa Clara
I am so tickled with First American Warranty. My air conditioner , my toilet, and now my garage door opener. I can always count on being helped. Thank you for being there for me.

Charity Vermeer , CO, Fort Collins
First American Home Warranty is the #1 recommended home warranty in Northern Colorado by the real estate community. I personally have a home warranty through FAHW, and it has been a wonderful experience. The registration process was simple; filing my first claim was smooth and easy. I highly recommend FAHW!

Cassie Owen , CA, Upland
I am writing this review on behalf of my parents. In July of 2022, our family downsized my aging parents to a smaller home. This was a difficult transition emotionally and physically for them. After getting into the house, we immediately experienced an intermittent problem with the AC unit. It would work, then shut down randomly throughout the day. As this was July in Southern California, it made my parents experience with the downsize even more challenging, along with their elderly golden retriever. Our realtor had to call in an emergency AC company to help with the AC issue during the weekend, yet the problem persisted even with a new thermostat that had been installed. Our realtor made contact with Li** Caou***, a senior account representative with First American. She literally took my parents under her wing and went above and beyond to get this problem fixed. She gave us her cell number and asked us to text or call her any time. She reimbursed the emergency AC invoice, offered to purchase portable AC units, put in the claim for the AC repair, and personally kept in touch with us through the process. While waiting for the AC repairman, we also had issues with their ceilings fans and garbage disposal. Li** also put in claims for repairs for both of these issues, as well, and again kept in touch with us. Within a few days, all three issues, were addressed and repaired. During this time, my parents golden retriever passed away and Li** called to give her condolences and let us know her own personal pain with losing her three dogs. Li** was not only professional throughout the process, but also personal. It was evident that she truly cared about my parents wellbeing by being the pointman and allowing us to text, call her, put claims in for us, reimburse invoices, and let us know her personal experience with losing her own pets. It is clear that this is not just a job for Li**, but she is there to build relationships, as well. We greatly appreciate Li** and the people working at First American.

Cindy Venable , TX, Montgomery
First American has been the best home warranty company we have used. They are good about repairing or replacing an item instead of trying to find ways to get out of it. I highly recommend them.

Sarits Cox , GA, Canton
The technician was on time and did an excellent job installing the garbage disposal. The company stayed in touch with me on the progress of installing the disposal. I will definitely use the company again.
Pros & cons of First American Home Warranty
Pros
Does not mandate home inspections
Offers Plumbing Plus and various such upgrades
Cons
Does not operate in 15 states
Offers limited add-ons
First American Home Warranty Covered States
First American Home Warranty offers services in 35 states, excluding Alaska, Connecticut, Delaware, Hawaii, Illinois, Louisiana, Massachusetts, Maine, Minnesota, North Dakota, New Hampshire, New York, Rhode Island, Vermont and Wisconsin.
Enquire For Cost-effective home warranty plans
Protect Your Home Appliances And Systems Starting As Low As $1.5/Day
First American Home Warranty Plans & Coverage
FAHW offers 3 plans with varied coverage options: Starter, Essential, and Premier. 
The Starter Plan covers five essential appliances and systems, including plumbing &electrical systems and appliances such as dishwashers, fridges, cooktops, and ovens. The Essential Plan includes all items of the Starter Plan and covers washers, dryers, water heaters, garage door openers, and A/C. 
Lastly, the comprehensive Premier Plan covers all items listed in the Essential Plan and covers pool, spa, faucets, Instant hot water dispenser, etc.         
Starter Plan

is basic coverage that includes some systems and appliances.

Essential Plan

covers everything from the Starter, plus four extra items.

Premier Plan

is a comprehensive option for systems and appliances.
| | | | |
| --- | --- | --- | --- |
| Items | Starter | Essential | Premier |
| Plumbing System | ✓ | ✓ | ✓ |
| Dishwasher And Refrigerator | ✓ | ✓ | ✓ |
| Electrical And Heating Systems | ✓ | ✓ | ✓ |
| Built-In Microwave Oven | ✓ | ✓ | ✓ |
| Oven And Cooktop | ✓ | ✓ | ✓ |
| Clothes Washer And Dryer | | ✓ | ✓ |
| Water Heater | | ✓ | ✓ |
| Garage Door Opener | | ✓ | ✓ |
| Air Conditioning | | ✓ | ✓ |
| Luxury Appliance Coverage | | | ✓ |
| Full Garage Door System | | | ✓ |
| Garbage Disposal | | | ✓ |
| Instant Hot Water Dispenser | | | ✓ |
| Faucets | | | ✓ |
| Additional Coverage And Enhancements | | | ✓ |
Besides these three plans, FAHW also offers optional items and upgrades at an additional cost. The plans are extensive and protect homeowners' pockets when something fails. However, note that the plans may differ for each state. Look at the below-mentioned table for a better understanding of the coverage of First American Home Warranty plans.
Take a look at what the following upgrades cover:
First Class Upgrade

increases the combined aggregate coverage limits. FAHW charges up to $2.5k for diagnosis, access, repair, or replacement of geothermal, water source heat pump, and oil furnace. They charge up to $1.25k to make modifications when effecting approved repairs or replacements.

Plumbing Plus

extends coverage for water heater expansion tanks; up to $250 to install and up to $250 to clear blockages caused by roots.
Optional Coverage
The following items you can purchase in exchange for some extra dollars.
Central Air Conditioning

First Class Upgrade

HVAC Tune-up

Water Softener

Pool/Spa Equipment

Septic Tank/Pumping System

Additional Refrigeration

Well Pump
First American Home Warranty Exclusions
First American Home Warranty plans only cover the parts and components explicitly mentioned in their service agreement. Accessories, shelves, knobs, hinges, digital meters, transmitters, etc., of appliances and systems, are excluded. 
Although the company offers repair and replacement services for items with improper installation, it is subject to terms and conditions. The items present within the contours of your house, except for the well pump, septic tank, sewage ejector pump, and other items, can be covered. 
Apart from the exclusions, the First American Home Warranty offers dollar limits under all of its plans. 
$1,500 for repair/replacement per system

Up to $5,000 for repair/replacement per appliance

Up to $1,500 for repair/replacement of optional add-ons
Note: You can learn about more limitations and exclusions of First American Home Warranty plans with the help of a sample or service contract.
First American Home Warranty Cost
The cost of First American Home Warranty plans starts from $47 for the monthly plan or $540 for the annual subscription of the Starter Plan. The Essential Plan and Premium Plan start at $57/month & $600/annum and $72/month & $840/annum, respectively. 
The prices, however, differ based on your choice of deducible. The company offers three choices of deductibles- $75, $100, and $125, based on which plan rates differ. The higher the choice of deducible will fetch a lower cost on the plans. The detailed break-up of the plans is explained in the table below. 
 

Starter Plan

Essential Plan

Premium Plan

Cost At $125 Deductible

$47 Per Month

$57 Per Month

$72 Per Month

$540 Per Annum

$660 Per Annum

$840 Per Annum

Cost At $100 Deductible

$52 Per Month

$62 Per Month

$77 Per Month

$600 Per Annum

$720 Per Annum

$900 Per Annum

Cost At $75 Deductible

$62 Per Month

$72 Per Month

$87 Per Month

$720 Per Annum

$840 Per Annum

$1,020 Per Annum
Note: These prices are California specific and for properties under 5,000 sqft.
First American Home Warranty Discounts
First American Home Warranty offers $25 off for active and retired military personnel on home warranty plans. Homeowners can also avail of $100 off on any plan when purchasing online. You can find more details on this in your service agreement. 
Trustworthiness & Customer Service Of First American Home Warranty
FAHW's longstanding presence in the industry and the goodwill it borrows from its famous parent entity give them a unique benefit vis-à-vis other companies. The company has acquired a decent rating across various platforms, with customers writing about positives and some negatives.
First American Home Warranty has a 3.1/5 rating on our platform based on nearly 2,500 reviews. Customers have written positively about coverage plans, claims payout, and professionalism. They have also received a rating of 'B' with accreditation from the Better Business Bureau (BBB). 
One of the common issues faced by customers of FAHW is the delay in response to customers after a file is claimed. Although their claims payout is above average, the delay in attending to customers has affected some customers' experience. Also, some homeowners have expressed dissatisfaction with the company's dispatched technicians. 
All in all, FAHW has been a popular pick among customers due to its many positives. However, to improve customer satisfaction, the company must analyze homeowner complaints and work on resolving them.
First American Home Warranty Claims Filing Procedure
Requesting service from the licensed and skilled technicians of FAHW's network is easy. The claims process of this company is as follows:
Call the 24-hour customer service hotline/phone number or log into the website to put in your service request.

A service contractor will be assigned within 48h of claim confirmation, with the visit scheduled at your convenience.

The trade call fee of $85 is to be paid by you. The company has a recall period of 30 days if the problem recurs.
Note: FAHW will not reimburse you for any services performed without prior authorization.
How To Buy A Home Warranty From First American Home Warranty?
The process of purchasing a First American Home Warranty plan is simple. You can share your details for a call back from the company or submit a form on the FAHW website.
However, you can read our comprehensive guide on how to purchase a home warranty.
Methodology
At HomeWarrantyReviews.com, we are dedicated to providing in-depth home warranty reviews so you can choose the best home warranty company & make the most out of it. We examine, compare, and analyze the companies on the following factors:
Pricing

: We compare the

costs of home warranty plans

and determine if those are cost-effective. The pricing includes monthly/annual premiums, deductibles, and customer discounts.

Coverage: We compare the plans offered by different home warranty companies. The coverage includes systems, appliances, and additional offerings.
Claims: We look at customer reviews and determine their satisfaction with the claims filing procedure, settlement, and response times.
Transparency: We verify if the home warranty company is licensed within the appropriate industry and offer details on the CEOs, contractors, and several settled claims.
Uniqueness: We examine whether the company offers additional services, advantages, or coverage alternatives that set them apart.
Customer Engagement: We assess the determination of home warranty companies responding to consumer problems in our Complaint Resolution Program.
Editorial Note On First American Home Warranty
Our editorial evaluation indicates that FAHW is a good option for people concerned about improperly installed or maintained appliances & systems or living in older homes. Their comprehensive option, Premium Plan, is a good option for those looking for extensive coverage at an affordable price. 
Furthermore, FAHW makes it simple to sign a new contract by phone or online. Customers have access to flexible payment options and 24-hour customer service from FAHW. 
However, some people might find their pricing complicated as the choice of deductible impacts the plan's cost. Some people might find it challenging to understand this as it is more complex than other companies' plans.
Conclusion
First American Home Warranty might be a good fit if you want a comprehensive yet reasonably priced home warranty plan covering essential home systems and appliances. It's an ideal buy if you need to add coverage for particular items because it offers eight additionals as add-on options. 
However, before signing a contract, we always advise reading the small print carefully so you're not taken aback by the claim denials later. 
Quick Details About The Company
Look at the following table to learn some basic details about Select Home Warranty:

| | |
| --- | --- |
| Founder | Matthew Wendl, President |
| Year Of Establishment | 1984 |
| Address | 1244 Apollo Way, Santa Rosa, CA 95407 |
| Type Of Company | Private  |
Why Should You Trust HomeWarrantyReviews?
We are America's first independent Home Warranty Research and Review platform and have been in existence for 14+ years

We have listed more than 80+ companies with us

We have nearly 100,000 genuine & verified customer reviews

We use a two-step verification process to maintain the authenticity of reviews

We allow users to connect directly with the company's representatives to resolve issues through our Complaint Resolution Program
Frequently Asked Questions (FAQs)
Q.
Is There A Waiting Period For First American Home Warranty?
A.
First American Home Warranty has a 30-day waiting period before coverage begins. You can choose a different start date up to 45 days from your enrollment date.
Q.
Does The First American Home Warranty Cover Plumbing?
A.
Yes, First American Home Warranty coverage includes plumbing systems and plumbing stoppages.
Q.
How Does First American Home Warranty Work?
A.
First American Home Warranty offers two plans with different coverage levels – The Basic Plan and Premier Plan. You can choose either of these plans depending on your coverage needs. After your 30-day waiting period, you can file a service request claim when a covered item breaks down.
The company verifies the validity of your claim and arranges for a qualified service technician. The technician will diagnose and fix your broken item after you pay him the agreed-upon service call fee.
Q.
How Much Does A First American Home Warranty Cost?
A.
First American Home Warranty costs vary depending on your chosen plan, your location, and other factors.
For example, the Basic Plan may cost you $38 per month or $420 per year in Texas. The Premier Plan is $48.50 per month or $546 per year. In California, the Basic Plan starts at $33 per month or $360 per year; the Premier Plan is $45.50 per month and $510 per year.
Q.
What Is The First American Home Warranty Cash-Out Option?
A.
First American Home Warranty provides flexible payment options where you can contact an independent licensed contractor if they cannot locate one to attend to your claim. They authorize covered repairs or replacements and reimburse up to an agreed-upon rate. 
Your contractor can be paid directly if they bill First American Home Warranty the repair costs, or you can get the amount upon presenting a paid invoice.
Q.
Do I Need A First American Home Warranty If I Have Homeowners Insurance?
A.
Homeowners' insurance provides different coverage, as it covers your expenses for damages caused by natural disasters, Acts of God, burglaries, and structural issues.
On the other hand, home warranty coverage reduces repair and replacement costs for your home systems and appliances. These services are provided when a covered item breaks down due to general wear and tear, especially after the expiration of the manufacturer's warranty.
Q.
Can I Get Coverage On Any Home System Or Appliance?
A.
You can get the home systems and appliances mentioned in a home warranty plan covered by the company. There are no restrictions on home systems and appliances age, make, or model. However, it's best to maintain service records to have a reference when claiming First American Home Warranty coverage.
Q.
Does First American Home Warranty Cover Roof Leaks?
A.
First American Home Warranty coverage does not include roof leaks e in any of its plans. You can consider ServicePlus Home Warranty and Choice Home Warranty, which offer roof leak coverage.
Q.
Does The First American Home Warranty Cover Freon?
A.
Yes, the First American Home Warranty plans cover R-22 refrigerant or freon. They will cover the costs to refill your system irrespective of the type of refrigerant.
Additionally, they have no dollar-limits policy on the cost of covered refrigerants.
Q.
Is There Any Limit To How Often I Can Request Service?
A.
You can make any number of requests during your contract period. You must pay a trade service fee for each visit unless it follows up on a previous repair within the service guarantee period (30 days).
Q.
How To Cancel The First American Home Warranty?
A.
If you wish to terminate your services, follow First American Home Warranty's cancellation process. According to the company guidelines, you must submit a cancellation request in writing to cancellationsupport@firstam.com. You may also be required to pay a $50 cancellation fee.
Q.
Who is the CEO of FAHW?
A.
Matthew Wendl is the President of First American Home Warranty.
Q.
When can a warranty claim be denied?
A.
Yes, your home warranty can be denied if you don't follow the exact guidelines provided by the company. Hence, read your service contract carefully to understand the terms. 
Q.
Does a home warranty cover accidental damage?
A.
No, the home warranty does not cover any accidental damages. You can opt for a home insurance policy if you want coverage for these damages. 
You May Also Be Interested In
First American Home Warranty reviews