Top 30 Instagram Accounts for Home Improvement
PUBLISHED: December 10, 2018
•
6 MINS READ
You never know where you get your design inspiration from. Whether it's from friends, trained professionals or even social media handles from Facebook and Instagram. These could be design friendly, modern designs, old designs or even DIY designs that you could find off home improvement Instagram accounts.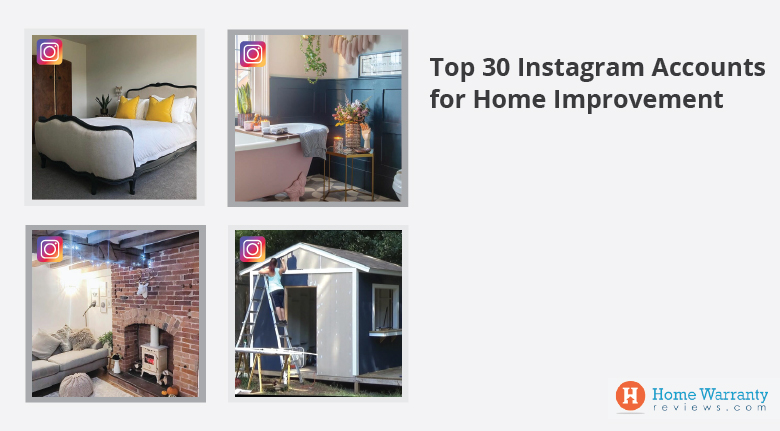 Inspiration and Design
Design inspiration comes in many different ways. You could be looking for inspiration, looking for tips to move around your furniture or find ways to make the most of what you have.
When it comes to design, the key is being minimalist and ensuring that you can make a list of key elements that would make your home stand out and look its best.
Top Home Improvement Instagram Accounts on Home Improvement
If you are looking for some home improvement and design inspiration then look no further than these Instagram home accounts:
Restoring Lansdown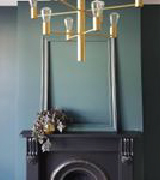 Kristine has a love for striking dark decor and mid-century interiors and she plays with different shades and works with Victorian terraces. You can learn about monochrome shades and vintage inspired furniture from her. Also, you can get to know how to transform a dingy shower room into a stylish compact downstairs bathroom. What is really impressive is her on-trend gallery wall.
Tasha Kaleidoscope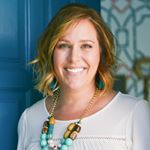 Tasha describes herself as a designer trapped in a lawyer's body. Her posts show features of a wide range of do-it-yourself and craft projects. She showcases some inexpensive underlayment of flooring which can be used as a plank wall. Another features a kitchen backsplash project. You can get a more detailed version of Tasha's posts in her blog on the entire process of how she got from A to B.
felix_forest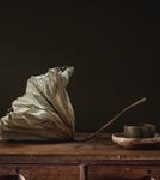 Felix Forest is one of the most prolific designers for interior design. He has shot several homes for major major magazines. He never fails to disappoint with his photos.
Lexden Home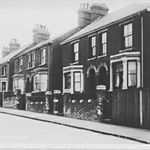 The Lexden Home owner is painstakingly restoring her Victorian property which they bought after it was vacant for 40 years. One of the most inspiring projects showed vintage-style titles laid in the hallway with three floors of hallway paneling painted with Farrow & Ball Hague Blue paint.
uglyducklingdiy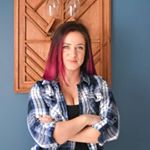 Sarah Fogle showcases her do-it-yourself renovation projects through her instagram account for both the indoors and outdoors of your home. Her recent post featured how she built a garden in layers while another showcases floating shelves. While her long-form posts can be seen on her blog, The Ugly Duckling House, you can get a sense of what she is trying to achieve on her instagram feed.
penniesintopearls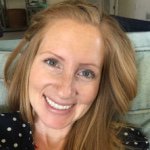 Do you need to look for tips to decorate and entertain on a budget? Then you might want to look at the Pennies Into Pearls instagram account. You will get a sense of what a mother and lifestyle blogger Brittany does when she works on being frugal and yet fabulous with all her DIY projects.
Becca in Bath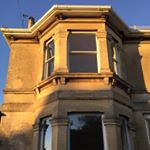 If you have an eye for dark shades then you would love Becca's moody interiors that she has in her Victorian home. These include black kitchen taps which are well highlighted.
ihavethisthingwithfloors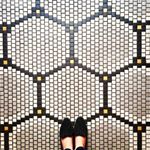 Do you love the floors? Then you've come to the right place with these eye-catching account that features everything from footwear to amazing floors. There are several photos that are awaiting you. Go on, scroll away!
Suszi Saunders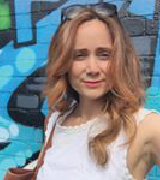 Suszi is committed to renovating her Victorian terrace and she is determined to create a vegan home. She is a fan of palm print wallpaper and handmade copper pipe radiator in the bathroom and bold patterns which are stand out features.
ashe_leandro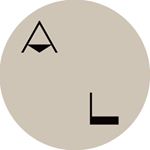 If you are looking for the one stop destination for design then you can look at Ariel Ashe and Reinaldo Leandro's Instagram feed. Here you can take a sneak peek into the lives and projects of the design duo and look at some of their projects of celebs like Naomi Watts, Seth Meyers, and Kristen Bell.
meganpflugdesigns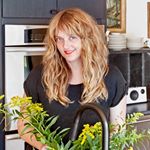 Megan Pflug is an interior designer, stylist, and blogger. What she does effectively captures the hearts of her Instagram followers through clever DIY projects and her amazing sense of style. This she does by ensuring that you decorate on a budget.
The Old Piggery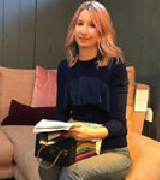 This Instagram couple is putting a stylish stamp on their Forties pig farm. This has resulted in a beautiful copper bath, inky blue textured walls, and vibrant green hexagonal tiles.
studioashby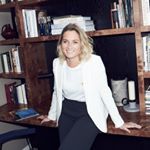 This British designer is a bright and young designer that is among the top promising talent in the industry.  This Instagram feed is filled with a colorful feed with beautiful, bold colors, sneak peeks of her life in London, décor inspiration, and, of course, her stunning projects.
eddieross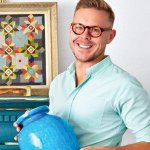 Eddie Ross works as an East Coast editor for Better Homes and Gardens and has a large following base. With his house and garden Instagram images, Eddie Ross Instagram posts cover eclectic ground, from antiquing and junking forays in the Hamptons to glimpses of his personal decorating style to photos of houses and other objects he finds inspirational.
Golden Fox Cottage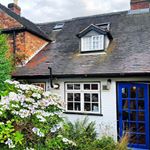 Golden Fox Cottage takes its followers on an adventure to a journey that takes them on the way to creating their dream home. It's the perfect space for those that are dreaming of life in the countryside. This Instagram account gives you that rustic charm as you simply fall in love with the traditional exposed beams and the kitchen details.
arentpyke_inout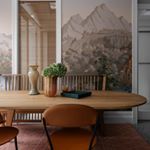 If you love the design firm Arent & Pyke then you in for a delight with their Instagram account that you will simply adore. Here you can follow these two Australian interior designers and their designs and how they foray into the world of interiors on Instagram.
That 1920s House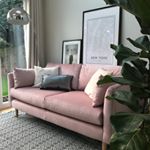 Jen tries to keep it real with her before and after Instagram shots of how her project has progressed. Whether she is picking titles for her kitchen or choosing the right paint, you'll have to wait to see what she will come up with next.
Come Down to the Woods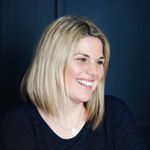 Katie is a self-confessed owner of the Peach Palace. It's her mission to turn her home into a riot of color and clashing patterns. This is a superb account to follow if you are wondering if your home improvement tasks would eventually pull through.
witanddelight_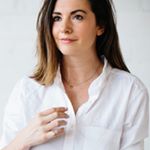 Kate Arends is a Minnesota-based design blogger and marketing consultant. The Instagram account features images of her beautiful office, home, and her beautiful baby.
trnknyc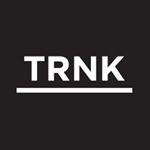 This is a modern, masculine and minimalistic account which will make you think of ways to make your home feel expertly curated. Take a sneak peek into stylish New York homes and look at what's next and you also get a glimpse of the lives of co-founders, Nick and Tariq.
the_gathered_home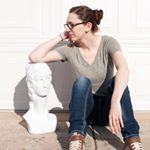 Brynne Delerson is a DIY blogger and a self-made home decor lover. Her photos focus on vintage furniture, and how to integrate vintage pieces into everyday home decor. She is famous for the #thriftscorethursday hashtag.
thedesignchaser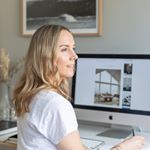 If you have a thing for Scandinavian interiors then you will relish Michelle Halford's designs. She is a renowned writer, blogger, and stylist. She is known for her love for minimalism, neutral colors, and clean lines.

eyeswoon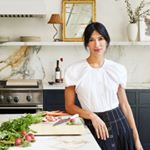 Athena Calderone really is a show stopper when it comes to entertaining. Her Instagram feed eyeswoon is great for interior ideas as you feast your eyes on several of her interior concepts. There is no shortage of inspiration as she shuffles between her beach house in Amagansett and her home in Brooklyn and spends time on renovation.
Life at Eighty Six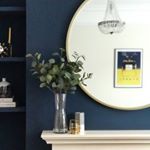 Isn't it great to see things getting upcycled? Jen and Grant do several projects like these in their 1890s Manchester House. They choose projects like painting a chest of drawers matte black and finished it off with luxury gold handles. Take a look at other projects that they have in the offering.

Renovating No 66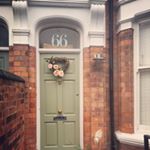 Rachael is taking a few years to renovate a mammoth house and its a painstaking effort that needs a lot of time to bring her Victorian home into the 21st century. Though there is a lot of original features which are kept, there are a lot of modern touches like marble work surfaces and gold taps that she has incorporated.
myparadissi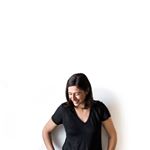 As a blogger, designer, and architect, Eleni brings to you a fresh perspective of an endless scroll of beautiful interiors in shades of white and blue. You can consider it your very own place or a vacation escape.
House Beautiful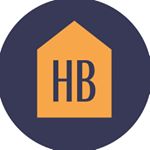 This is the world's most popular home improvement magazine. It is full of ideas and inspiration on interior decorating and domestic arts.
The Modern House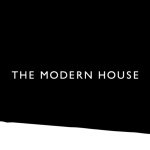 Modern House provides you with specialized properties for sale with the central theme of modernism. There is a feed of houses to die for in and around the UK. This is sure to give you some inspiration for your next home improvement.
The House That Jen Built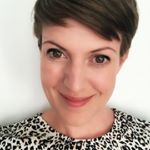 This is a truly inspirational instagram account which is full of stunning interior ideas. You can observe how Jen transforms a period property in Liverpool into a classy oasis of style.
Houzz UK
Houzz UK is an online platform for the worldwide community of people that are interested in home improvement, interior design, and architecture. Their feed is filled with home improvement and interior design ideas which you can use with your own design concepts.
Home Improvement and Home Warranty
It's great that you are looking at a way to improve your American dream home improvement and your lifestyle but this won't be the same without a home warranty. A home warranty will assure you that your covered appliances and systems are maintained all year round. Most appliances and systems get damaged due to wear and tear and this could be the main reason why you would have to spend, some unreasonable amounts, on fixes. This is where if you sign up with a home warranty, you would be able to ensure that systems continue to function without a glitch.
How About a Home Warranty?
Just imagine, if an unexpected breakage would cost you dearly and eat into your savings then you would find its extremely hard to make ends meet. While if you have a home warranty, you would be able to mitigate your losses and ensure that your appliances are taken care off.
Think about it, without a home warranty, if you are a newbie or someone that just moved into a new area then you would have to run all around town to find the right guy to fix your system's problem. This would be a persistent problem and every time it happens, it would mean more calls, more running around and leg work before you find a suitable contractor to mend your unit. This being saying if you don't have a home warranty, then they can charge you a lot. Furthermore, there would be out of pocket expenses. A home warranty is sure to sort out all of this issue. With one call, you pay the service call charge. You'll have a scheduled appointment with a technician come by and fix your problem.
Choose HomeWarrantyReviews.com
If you are looking for a home warranty company, then head onto HomeWarrantyReviews.com and get your free obligatory quote. You can choose to determine which is the best company based on reviews, research, and ratings. Additionally, you can compare companies and look at reviews of companies from people just like you. Here, you can understand their unique life experiences with a home warranty company. Also, you can take a look at the list of awards that were given to the best home warranty companies in 2018 and see how home warranty companies in your locale have fared.