Tips to Sell Your California House Faster
PUBLISHED: May 18, 2020
•
4 MINS READ
Being one of the most developed cities, California's real estate market isn't very cheap when compared to the rest of America. Hence, most people usually decide to get rental accommodation when they plan to stay for a year or two. Buying a home, however, may be a better option when one intends to stay three or more years. As a homeowner, it will be a herculean task to get buyers due to the exorbitant prices. Hence, it will be quite challenging for you to sell within a short timeframe. A home warranty plan can give the necessary boost to get your home to be the most wanted residential space in California. And this is just one of the tricks. So, check out these few insights and tips on how to sell your California house faster.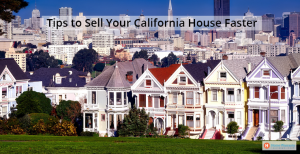 Home Warranty Coverage When Selling Your Old Home
California homes that are quaint and old do not sell quickly, unlike their former selves. This is because you as the owner have resided for many years. Thus many of the home appliances and systems would reach the verge of disintegration. They would render themselves non-functional in a couple of years within the sale.
After buying your old house, homebuyers would be aghast at the home items falling apart. They wouldn't be able to spend much on repairs and replacements right away due to the recent financial hit. 
Moreover, they would have to search for a professional technician in a completely new locality in a seemingly short span of time. No newcomer would willingly plunge into this sort of mess. Knowing the kind of trouble they'd have to go through, most homebuyers stay clear of such old homes and this can be very disadvantageous to you. 
One of the best solutions is selling your house along with a home warranty plan. Home warranty companies in California provide coverage on your old appliances and systems, thereby allowing homebuyers to save much on expenses. 
The home warranty company provides technicians who fix the problem in a timely manner. Also, the buyers will understand that with a home warranty the resale value will also increase in the future. This gives buyers more confidence to accept and move into such a home. 
So, when you are putting up your old California home for sale, use a warranty plan. This is one of the best tips to sell your California house faster. 
Further reading: Lots more about home warranty coverage
Plan Your Home Near a Prominent Location for Future Sale
Location is all that matters when you want your home to be the one in popular demand. Buying a property that is near educational institutions, hospitals, business parks, and markets not only ensures that your house will be sold quickly, but it will also command a huge price. 
To sell your home as an exotic abode in the future, you can make plans to buy one now near a beach, or a flowing river surrounded by lush greenery. Such places give a touch of uniqueness that sets you apart from the mundane rest. 
So, if you have any plans to put your house for sale in the future, do make a wise decision when choosing the location. You won't regret it in the long run.  
Cash Discounts are Another Way to Ensure Quick Sales
A cash discount incentivizes buyers to purchase within the desired timeframe by offering lower prices. There could be some Californians who have ready cash in their hands, so offering discounts would just make the settlement faster. 
Hire A Realtor Who Can Market Your Home Well
Do not stick to realtors who just take pictures of your home and put them up on the multiple listing service. You need to get to a realtor who knows how your house is faring and how to get takers for your home. 
The best way to get the best out of your home is to use strategies that not only help you sell it, but also allow your buyers to benefit so that it is a win-win situation for everyone. You can buy a home warranty plan, give cash discounts, or get a realtor who knows how to play the game. Try the above-proven tips to sell your California house faster.