Value and Benefits of NHSCA to Home Warranty Stakeholders
PUBLISHED: September 1, 2020
•
4 MINS READ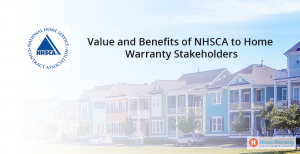 The NHSCA is a voluntary, non-profit trade association of home warranty companies and serves to enforce good business practices among its accredited members. They are one of the bodies that guard consumer interests against possible fraudulent practices.
HomeWarrantyReviews.com speaks to Mr. Arthur Chartrand, Exec. Director and Counsel at NHSCA, the National Home Service Contract Association, on the home warranty industry and how it has risen to the challenges of COVID-19. He further clarifies how homeowners should take NHSCA membership into consideration when shortlisting a home warranty company.
How has the ongoing pandemic affected the home service contracts industry? What role has NHSCA played in helping member companies navigate through these unprecedented times?
We have seen an increase in the volume of claims. As more homeowners are forced to stay in and work from home, appliance and system usage have obviously increased. Correspondingly, claims are rising. Housing sales in many areas continue to be brisk. This comes at a time when the value and need for home service contracts are greater than ever. Since most of our providers are contracting with local licensed contractors to visit homes, our members have worked with these contractors who are often friends and neighbors of our customers to ensure they adhere to Covid-19 compliance. While some markets have seen less growth or been flat than otherwise predicted pre-COVID, the industry remains vibrant.
How does the NHSCA plan to contribute to the growth of the home service contracts industry?
The role of the NHSCA, as a voluntary trade association, is less to market the products and services, as it is to educate and make sure the legislative and regulatory climate remains fair and appropriate. The markets and demand will continue to grow rapidly as long as unnecessary impediments do not thwart its growth.
What benefits can the member companies expect from the NHSCA? What are the duties and obligations entrusted upon the members?
NHSCA members are the eyes and ears of the association and keep a pulse on trends and issues. Members are expected to adhere to our code of ethics. Members are encouraged to mediate any intra-member disputes informally for the benefit of all consumers. We monitor laws, regulations, and proposals in all 50 states, DC, and at the federal level. A great benefit of membership is remaining apprised of this development with us and actively complying. We also work jointly to expose any fraud or bad practices of non-NHSCA members and work with regulators to correct them.
Why should the customers consider buying home warranty contracts only from the NHSCA-accredited companies?
NHSCA membership is one level. Accreditation is then the next level. Our members have been vetted and audited. NHSCA staff have visited member headquarters and call centers. Our members are all well known to state regulators and have a very low complaint history as recorded by the NAIC and many states. If a consumer does have a complaint with a member, they can file that complaint online at the NHSCA website, and their issue is immediately transmitted to the highest levels of our members for resolution. NHSCA Accreditation has just started, and phase one completes February 1, 2020. It is not required to be accredited to be a member. Accreditation is a higher level of review. We do expect Accreditation to become the gold standard in our industry. While the direct to the consumer market is our greatest area of growth, realtors have endorsed our industry for decades. Your favorite real estate agent will almost certainly recommend a member of the NHSCA, whether on your next home or on your home today.
What do you think will be the role of review platforms like us in shaping the future of the home service contracts industry?
Review platforms have their place. However, we are a highly regulated industry. There are no standards or regulations of review platforms. Reviews, like complaint data, require a technical application and sophisticated statistical analysis. Any platform that accepts money or advertising from companies they rate, (and many do) have little credibility. If done correctly, fairly, without monetary influence, and with quality data control and access to critical things like market share, review platforms can provide consumer guidance.
Find out more about the National Home Service Contract Association. They help oversee the regulation of the home warranty industry and have a system to resolve serious consumer disputes.
About The Expert: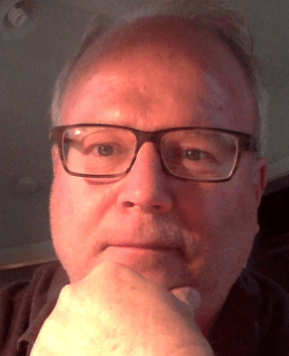 Mr. Arthur Chartrand is the Counsel, and Administrator for the National Home Service Contract Association (NHSCA). He has over 30 years of experience in legislative management and government relations and regularly testifies on emerging insurance issues. He lives in Kansas and is a passionate sportsperson, actively encouraging youth sports.