American Home Shield & Their Licensed Partners To Your Rescue
PUBLISHED: January 10, 2018
•
6 MINS READ
Have you recently moved into a home or have to constantly worry about issues that plague it? Then you should get a home warranty from a secured home warranty company like American Home Shield. AHS has over 14,000 contractors and 45,000 technicians working with them. Their expertise helps ensure that appliances and systems are rectified and kept in good working condition.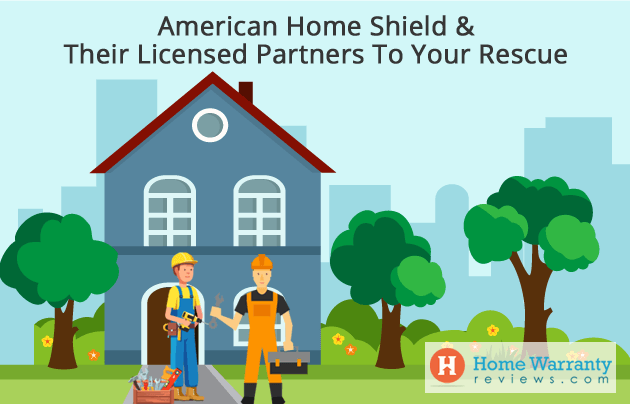 Founded in 1971, American Home Shield had started the home warranty industry in Memphis, Tennessee. The company continues to dominate as the industry leader. AHS together with its subsidiaries provides services to over 1.5 million customers nationwide. They emphasize that companies should help homeowners to have their appliances and systems kept in a good condition. Customers can build their own plans and customize it based on coverage. For the convenience of the customer, you can choose 4 coverage plans with 3 different trade call fees. American Home Shield's licensed partners include OneGuard Home Warranty, HSA Home Warranty and Landmark Home Warranty.

MARY CICI KENT – Washington 01-16-2019
I am surprised that a home warranty company has come through the way AHS has. They have fixed our dryer, washer, electrical switch problems, and our checked our fridge. Yes, the deductible can add up, I wish it was around $70. Also, I would like to be able to choose different items in the same category for a one service visit instead of different visits cause each have its own deductible. For example, the heat pump and the AC. Or electrical and garage door.
OneGuard Home Warranty was started by entrepreneurs that were not satisfied with the loopholes in coverage and speed and quality of service that were given by home warranty companies. Founded in Arizona in 1990, it has expanded into Texas and Nevada. It is one of the few companies that surveys each and every customer service call. Unlike other home warranty companies, OneGuard Home Warranty offers home services like rekeying, window washing, carpet cleaning, pest control and other services. All the plans offer different levels of coverage which gives you the opportunity to work with homebuyers and sellers to determine the best type of coverage. OneGuard Home Warranty offers a no-fault coverage which is also unknown pre-existing conditions coverage. A seller that purchases a one-year OneGuard Home Warranty will continue to receive coverage during the listed period. The home seller's policy lasts up to 6 months after which the buyer will receive twelve months of coverage beginning from the day of closing (the seller's coverage). If you reside in Phoenix, San Antonio or Las Vegas then you can avail the Certified Pre-Owned Home Program. The seller is responsible for repairs till the certification goes into effect. As a seller, you also benefit from the warranty's Unknown Pre-Existing Condition coverage in the listing period.

LAURIE DITZIG SAN ANTONIO – Texas 01-12-2019
Using my home warranty was easy. The representative had my repair lined up within minutes, really. It was so easy, and my garage door was fixed the following day. I called late afternoon for help; and someone came the following morning.
HSA Home Warranty provides a first class service in terms of warranty products for over 30 years. Their primary goal is to provide the best possible service and not simply be recognized as a low price leader. The company's headquarters is in Cross Plains, Wisconsin. The company is known to have executives with excellent problem-solving abilities and a good sense of business. The company provides a master agent program, E&O Insurance, and several live seminars. Customers can get in touch with the company 24 by 7 or connect with them online. With HSA, you get the best one-year budget service contract. This covers most repairs and replacements of appliances and components of mechanical systems that break down due to wear and tear. HSA reduces the time taken to get a reliable service professional in case an appliance fails.

SARAH BIGGERS VIRGINIA BEACH – Virginia 01-16-2019
Loved that we had a leaky roof late at night and called in to be looked at. By the next morning they were out looking at our leaky roof. Amazing timing! I would say my only complaint is they weren't sure where the problem originated from. They fixed a small hole in hopes of that was the problem. The contractor was wonderful and informational and timely.
Landmark Home Warranty has over 97% of claims approved. Last year alone it opened 149,626 claims and paid over $17 million to repair or replace the failed systems and appliances in those claims. Customers in Utah opened 41,665 service claims and Landmark paid $4.2 million to replace failed systems and appliances. The primary aim is to run the Landmark Home Foundation to help families in the communities. Also, it has an 'A' rating accredited by the Better Business Bureau. Since Landmark Home Warranty buys in bulk, they get a lot of discounts. The company partners with trusted and bonded contractors to get discounts on parts and labor. If you look at the saving for each claim, a homeowner saves an average of $206. Their motto is delivering remarkable service to their customers. In terms of awards, it is the Best Home Warranty Company in the Region from 2014-16 by Home Warranty Reviews.com. It has received a 4-star rating on customer service, repair service, and timeliness. Also, it has a 4.3 rating and an A- accreditation with the Better Business Bureau.
DENNISE PRYOR SALT LAKE CITY – Utah 11-24-2018
Always responds quickly to my problems. Always sends professional and proficient contractors. I have had two major repairs that would have each cost me a lot more than my annual premium. I will continue to keep a policy with Landmark as long as I own a home.
Now that you got an overall picture of these companies, let's look at when these companies were acquired:
American Home Shield's Other Brands
Acquired Company
Benefits

Acquisition Year

HSA Home Warranty

Warranty sure to cover most out-of-coverage expenses





Reliable trained professionals and engaging customer service

24 by 7 protection throughout the year

2014

OneGuard Home Warranty

Comprehensive home care coverage





High approval rate against potential high costs





Quick service response time

2016

Landmark Home Warranty

Coverage for over 9000 mechanical parts of appliances and systems



Real-time homeowners dashboard
Quick service response time



Great customer service and support teams

2016
American Home Shield Contractors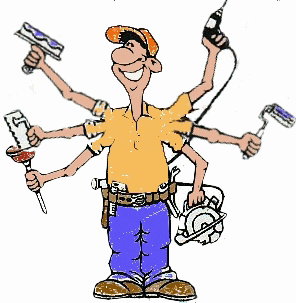 Here are some of the American Home Shield vendors that have serviced customers across the country. Both positive and negative views have been taken into consideration to help you get an unbiased outlook of services rendered by these American Home Shield contractors. Do note that these are sample reviews and American Home Shield contractors that have received negative reviews have also received their fair share of positive feedback as well.
Total Air Care
Total Air Care Air Conditioning and Heating provide full-service air conditioning and heating company providing ac repair, design, and installation services since 2006. Our goal is to provide fast, honest and dependable service. Their technicians are trained to professionals that provide reliable service. Total Air uses the latest equipment and software programs to properly analyze and diagnose air conditioning and heating systems. As a result, we are able to find and fix problems the first time and ensure that our new systems are properly sized to provide maximum comfort for your family.
JOHANNA HEMPHILL 11-17-2017
When I purchased my house I got an AHS warranty and kept it up for a couple year, then returned in 2016. I have always been able to get my items repaired, even if it required multiple visits. I have 2 issues; I had a problem with poor service from Total Air Care and I complained and asked that I never wanted to deal with them again and the next time I needed service I was assigned to them. The 2nd and bigger issue is how hard it is to get a hold of them. If you need to speak to a person you should plan to be on hold for up to an hour and they act as if this is standard when you do get someone. I hunted around and found a valid email and no one replied to my inquiry. Wish they would show they value my business by providing a reasonable means of communication.
Kizzie Plumbing Service 
Kizzie Plumbing Service provides emergency plumbing and heating repairs. Their support team ensures that all your systems are working well. Both plumbing and heating work is taken up in areas of Rome, New York. This is done for both business organizations and property holders and they provide assistance and convey quick and compelling administration. They ensure that they touch base and work rapidly to resolve issues. They are dedicated to punctuality and treat your property with respect.
KIM 11-15-2017
I have to say this is the second time we have had to use your service and you have held true to your level of service. IT IS HORRIBLE Kizzie YOUR PHONE LINES ARE ALWAYS STATING PLEASE HOLD WAIT TIMES ARE OVER 30 MIN OR MORE. WE CALLED 2 DAYS AGO AND JUST FOR FUN STATED ON THE LINE AS IT SAID WAIT TIME 10 MINS 2 HOURS LATER WE WERE STILL HOLDING. IT SEEMS THAT YOU DO WHATEVER POSSIBLE TO MAKE SURE THE HOMEOWNERS GET SO FRUSTRATED WITH YOUR SERVICE THAT THEY SAY F IT AND JUST PAY FOR THE REPAIRS OUT OF POCKET. Kizzie THE PLUMBING SERVICE THAT YOU HAVE REPRESENTING YOU IS WORTHLESS, WE ARE HOW MANY DAYS BEFORE THANKSGIVING AND WE CALLED FIRST OF LAST WEEK STATING OUR KITCHEN FAUCET WAS FROZEN AND WE STILL DO NOT HAVE ANY ETA ON WHEN WE MIGHT GET IT FIXED. PLEASE PLEASE ANYONE THINKING OF PAYING AHS ANY MONEY FOR THEIR HOME WARRANTY SERVICES DONT BE A FOOL LIKE I WAS, LEARN FROM MY MISTAKES AND NEVER NEVER NEVER USE THIS COMPANY THEY ARE CRAP American Home Shield Hi Kizzie, If you can provide us with your contract number or property address and phone number, we will assign a representative to follow up with you regarding your concerns. Thanks Seen by American Home Shield at 3:41pm Kizzie Better yet why dont you provide me with the Reps name and # and we will call him or her Kizzie wtg on the info Kizzie still waiting and this is why your service is horrible.
BluePoint Pool Services
BluePoint Pools is proud to service the North West Tucson area for over 10 years. We are a member of the Better Business Bureau with an A+ rating. We also have an A+ rating with Angie's List and are the American Home Shield preferred vendor for all pool repairs!
DEB SUAREZ 11-09-2017
We've only had AHS 4 months and already had 3 service calls; 1 leak plumbing, 1 for pool pump electrical, and 1 for pool pump. We worked with 2 different companies – the pool contractors were very responsive and fast service. BluePoint Pool Services. Fixed each problem on the service call. The plumbing company was a bit harder to get a service call ( was more of an office staff issue) the plumbers were great and diagnosed problem, which was not covered by AHS. It was our irrigation system.

Flint Electrical
Flint Electrical has been operating as a family business since 1969 and operated out of Lutherville. It has a solid reputation for the best electrical contractors in Baltimore County. All work comes with a quote and 100% guaranteed satisfaction. This means that electrical repair, installation services, and prompt delivery are done to the community at large. This is available to handle needs of residential and commercial property owners and counts on professionally trained teams to handle all electrical work at the highest level of excellence.
MICHAEL BAILEY 11-08-2017
WOW! where do i began, today i have no heat after my heating system was repaired by Flint Electrical Co. last Friday Nov. 3rd. Company came out twice first to put a iginator on then came back and put a reducer on. System worked for 3days and now no heat again. AHS is a joke im on hold right now trying to reach them and recording said it will be 1 hour. "WHO HAS 1 HOUR TO STAY ON PHONE TO SPEAK WITH CUSTOMER SERVICE REP." I call them 6am this morning and told them my heat wasn\'t working. But\' I have to stay on phone because i don\'t want here my wife all over again telling me get BGE here because she cold and uncomfortable we went through this same situation just last week. So AHS recommend that i call Flint electrcial Company only to be told that there to busy telling me they can\'t get to me until this Friday 10th and it\'s cold as shit now. I went thought same thing with Flint Electrical week ago with them closing on weekends i might not get my heat repaired this week especially if they have order parts. I just don\'t beleive im going through same things all over again not having heat and my wife all up set because home is cold.
Rollin Air
Rollin Air works for all cooling needs which means providing units, installation and constant upkeep should be done to perfection. This ensures that nothing goes wrong moving forward. Rollin Air is well-recognized and one of the best in the business. The idea behind Rollin Air is that they can turn any office or home into a cool place of refreshment even from the hottest summer day.
LISA YOUNG 11-03-2017
Rollin Air repaired our a/c unit. Fantastic service , very professional- satisfied with AHS so far.

Greenway Home Services
Greenway Home Services dedicates its work in treating all its customers well and not complicate how they continue to grow by leaps and bounds. Having started as a single man running the service from his truck to provide for his family, it has grown as a corporate entity. Whit Greenway's position as the service manager was terminated after the company was sold. In a few years time, he weighed his options with his livelihood and opened the doors of his company to his own company, Home Care Services in 1989. By ensuring that his customers get great customer service, Greenway's hard work has grown into a huge enterprise which is today Mid South's largest service companies. Even now Greenway Home Services is under the same name that customers old and new can identify with. Their teams work with great trade skill and are well trained.

JOANN WEISS 10-31-2017
AHS sent plumber to unclog my kitchen sink. He was unsuccessful so they scheduled his boss to come ELEVEN days later. I called Roto Rooter, they came 90 minutes later and made the repair that the AHS plumber, Greenway, could not fix. I can't even guess the amount of time I spent on hold (once 37 minutes and then 45 minutes) to speak to an AHS person, who then said they could not help me. Buh bye, American Home Shield!

Precision Overhead Garage Door
In the late 1980's, Precision Door Service started as a family business and then formed an organized partnership in 1997. Their goal was to be the best garage door company in America as their franchise program was aimed at a nationwide expansion. In 1999, it was incorporated in Arizona and had begun its expansion all over the country through franchising. The headquarters was moved from Arizona to Florida in 2001. Since then the corporate headquarters has been functioning at Titusville, Florida.
RON CASTLE 10-18-2017
American Home Shield Sent us Precision Overhead Garage Door to fix our Door problem and we could not be more satisfied. Michael the technician was the absolute best at his job. Professional, Courteous and Capable got the job done in a minimum amount of time. That kind of company selection is what makes AHS the best in the business and we appreciate your help when something goes wrong.

Foster's Appliance Service
Foster's Appliance Service is one of the leading appliance repair companies in the Los Angeles metropolitan area. Their goal is to ensure all customers get the highest quality of customer service and appliance repair. This could be either a commercial or residential appliance. Foster will acknowledge the complaint and ensure that all appliances get the required servicing and repair required. This will ensure that all appliances get the service they need and are repaired correctly. All technicians are trained at the appliance factory and use only approved tools and techniques.

D AQUINO 10-12-2017
Just started warranty service for our newer home last August and have already needed repairs on our washer/dryer, refrigerator, and microwave. Eric from Foster's Appliance Service has come out on all the repairs and resolved the problems without any issues. He is very professional and courteous, and arrives at the promised time and date. Very satisfied overall with AHS, and Foster\'s. I highly recommend to anyone who owns a home.
Aqua-Chem
Aqua-Chem provides solutions to environmental regulations to treat wastewater and all challenges faced with discouragement treatment. They also provide homes and commercial services like pool maintenance and pool heating requirements. With their innovative and economical technologies, they work towards all feasible treatment methods. The Aquasil technology provides treatment that reduces labor, energy and chemical costs.
JAN BARKMAN 10-03-2017
We had one of the pump motors for our pool fail, and AHS responded quickly through its pool vendor Aqua-Chem. The replacement pump was quickly and correctly installed. All is fine now. It should be noted that the pool machinery mad it through hurricane IRMA without further damage.
Theel Plumbing

Theel Plumbing Heating & Cooling, Inc. is a locally owned, full-service heating and air conditioning company serving customers of both commercial and residential proportions in Osage City and the surrounding area. They are dedicated to our customers, ensuring that we provide reliable HVAC, electrical, plumbing and excavating services at affordable prices. This has allowed them to maintain a loyal customer base over the years, which they strive to build each time with their well-trained technicians and knowledgeable staff.

LAURA 09-23-2017

The call I made to American Home Shield was late in the day with a plumbing problem. The plumbing company Theel Plumbing,Heating,Air Conditioning and Electric in Osage City Kansas. I received a call in five minutes after I hung up with American Home Shield from the owner Nathan Theel. Mr. Theel informed me that he would be at my home within a half hour and showed up early. He immediately went to work on the broken pipe and had it fixed in no time at all. I have dealt with Mr. Theel and a few of his employees, all are very professional, knowledgeable, they leave the job site completely cleaner than what it was and always explain what is wrong, how they are going to fix it and the time it will take. I will never have any other company work at my home and I do hope American Home Shield always keeps Theel Plumbing, Heating, Air Conditioning and Electrical contracted in my area they are the best.
Based on the feedback received from AHS customers, these companies scored the highest in customer satisfaction:
Appliance: Omega Force Services (Rogers, Minn.)
Electric: TWC Enterprises (Millersport, Ohio)
Garage Door: Open Up Garage Door & Service, Inc. (Hurst, Texas)
HVAC: Air 72, Inc. (Charlotte, N.C.)
Plumbing: High Priority Plumbing & Services, Inc. (Conyers, Ga.)
Pool and Spa: Expert Pools (Frisco, Texas)
The question that remains in most people's mind's are whether a home warranty is a must. This should clear things up.
Why get a Home Warranty?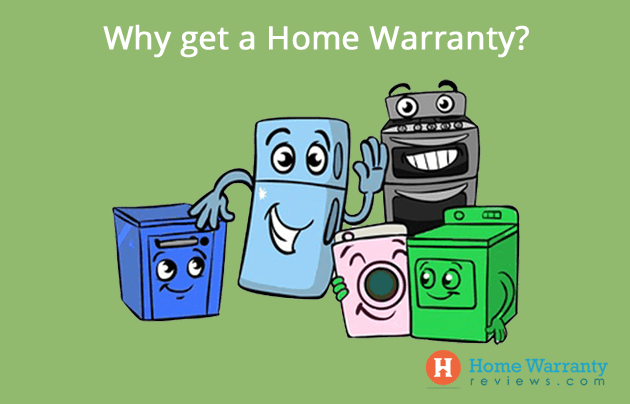 The main reason for anyone to get a home warranty plan is to ensure that your appliances and systems are kept in a good working condition. These plans cover service contracts of replacement and repair costs of home appliances and systems. If you have signed up for a home warranty then you should know that it covers the repair or replacement costs of the following:
Dishwashers and other appliances

Refrigerators and ovens

HVAC systems

Water heaters

Plumbing systems

Electrical systems, depending on the specific policy
What you need to know is that home warranty does not include homeowners insurance. While home warranties cover the cost of repairs, homeowners insurance extends to damage caused by system breakdowns. For instance, if your water heater broke down, your home warranty would cover repairs and not the damage caused by the flood.
Home Warranty Benefits
Do you know about the benefits when you sign up for a home warranty? Most people sign up for one without understanding why it is important to keep your house free from problems. Here are 3 mains benefits to look out for:
Simplified budgeting:

There are times when there could be unexpected repairs and therefore with Household financial planning it becomes a lot easier.

Enjoyment of your new home

: In case of a major system failure, a home warranty service representative will quickly evaluate claims and arrange for repairs.

Protection for families' biggest investment:

Most Americans spend most of their money on their home and it is usually the largest single asset they possess. A home warranty safeguards the functionality of this hard-earned investment.
Who Benefits from Home Warranties?
Everyone's a winner with a home warranty! But if you fall into these special groups then you find that you will gain greater benefits:
Elderly homeowners

: Those that are new to retirement, new in the community and uninterested in researching and managing contractors when they should be enjoying their golden years.

Younger homeowners:

People that may not have the experience to spot savvy contractors, nor the funds to deal with unexpected repairs.

Financially savvy homeowners:

There are few that recognize it can be difficult to budget for repairs and benefit from a budgeted home warranty plan.
The main benefit that all homeowners get with home warranties is that they cut out the financial problems with unexpected home repairs. This increases the chance of selling your home by 29 percent.
Best Practices and Ways to Resolve Issues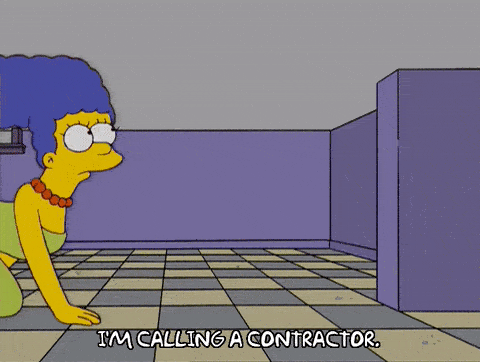 When you sign up for a home warranty, you should know these best practices and how to solve all household issues.
Firstly, you should protect your rights and ensure that your claim was filed in writing and with a warranty provider and builder. This should be done before the expiry of an applicable home warranty insurance coverage. Home Warranty insurance is applicable to coverage, exclusion and policy limits.
Secondly and most importantly, you need to review the concerns and claims decisions. You need to ensure that the warranty provider or the agent evaluates all claims. You should know that claims disputes are contractual matters. They could be disputes over what is covered or the value of what is covered. This depends on the terms of the contract. This is in terms of the home warranty insurance policy and the facts that arise from the claims. Usually, this cannot be resolved by the concerned parties but by mediation through civil courts and arbitration.
Finally, you have to follow the guidelines by the five-step approach by the insurance industry for handling complaints:
Resolve the issue with the claims case manager.

If that does not help, request to talk to the manager of the business unit involved.

If it is still unresolved, contact the company's ombudsperson.

If you are not agreeable with how the company's ombudsperson has dealt with the case and the company has issued its final position letter on the matter, you can then go to an independent OmbudService.

If the situation has not been resolved to your liking, then you can proceed to mediation, arbitration or go to court.
Usually, these are the steps that you could use to resolve the insurance claims dispute but you should first decide before you go ahead with it.
Why go with AHS?
Reliable – AHS accepts and pays more claims than any other home warranty in the nation with over three billion in claims over the last 10 years.

Established – They started the home warranty industry over 40 years ago and have built their reputation as a helpful and award-winning service.

Timely – They get requests 24 hours, 7 times a week and 99% of all requests are dispatched within 24 hours.

Responsive – They assign independent professional contractors to do the job within 15 minutes or in less than 90% of the time.

Experts – AHS dispatched nearly three million claims in 2013

Network – The largest network of 13,000 contractors and 48,000 technicians to complete all tasks.
Why go with anything but the best in home warranty? American Home Shield is the leader and has been dominating the home warranty industry since 1971. Don't compromise on home appliance maintenance and repair. With AHS winning Top Rated Home Warranty for the last few years, you can count on the American Home Shield for being the best home warranty firm in the business. We would like to hear from you so do write your comments and rate AHS.