Top Five Home Warranty Companies in California
PUBLISHED: June 9, 2015
•
4 MINS READ
There is no question that a large number of people would give anything to live in California. This is one of the greatest states in the US because no other location in the entire country has ever been able to become the capital of entertainment and dreams. The state that has given life to the largest phenomenon in the entertainment industry and that is of course Hollywood. This is one of the main reasons why so many people choose to move to this state. In this article, we are going to talk about the top five home warranty companies in California and how important it is to be able to hire their services if you want to get the best service. So, what are the top home warranty companies:
This is a great company that has excellent service with two main warranty plans available. They have standard and comprehensive plans. Once covers the primary systems and appliances and the other covers basically everything in your household. The reviews are generally very good and their services are known to be very efficient. They have fewer plans than others, but their current plans are quite good.
This is the company that basically founded the home warranty industry. They offer a wide variety of home warranty plans that have a wide range of costs that can fit most budgets. The general opinion in the reviews about this company are quite good, so you can definitely trust their services to be good. They have been in the business longer than anyone else and they have learned how to get things done properly.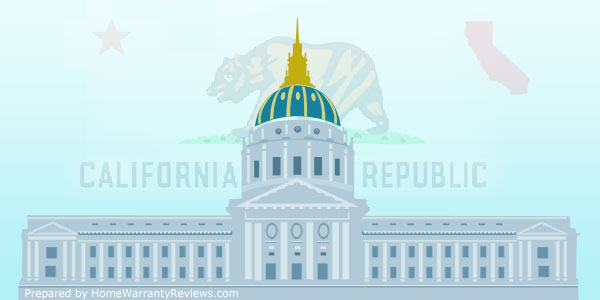 This is another company that has been providing excellent services to millions of Americans in every state of the country. They have been providing some of the most cost-effective plans that are available in the industry. The reviews for the business are very positive and their customer service is their greatest strength. This is one of the companies with the largest reach in the country.
This company has plans that truly fit all kinds of budgets and they give coverage to all sorts of properties and the repairs and replacement that might be needed for their homes. This is the main reason why so many reviewers are saying that this is the home warranty service.
There is no question that customer services are the most important thing that the staff at Total Project wants to be able to provide to all of their clients. They have a very special method of helping with home warranties by giving homeowners better tools in order to maintain their own homes much better. The reviews say that this is the one company that seems to get involved the most and this is the reason why they have gained so much respect in the business. The reviews are generally quite positive too.
Conclusion
There is nothing more important than being able to get the right kind of service when it comes to your home warranty. This is going to allow you to maintain your home in top condition at all times for a very reasonable cost. The use of this kind of service has become extremely popular in California and now you have plenty of choices that will allow you to decide which one is going to be the best decision. You can research all of the companies that we have just mentioned and decide which one will be best for your needs.
To view a complete list of top rated home warranties in California, use the link below: