Disclaimer
We maintain complete transparency with the readers on our website. The company rankings on our site are independent of any marketing relationships that we may hold with a home warranty company. We may receive compensation for receiving quotes or placing advertisements. However, this does not affect a company's rankings. Companies are ranked solely on the basis of consumer reviews and ratings received from home warranty users.
*The lead information obtained will be sent to the respective companies as selected by the readers. However, the lead will be shared with a similar company if the selected company either doesn't participate in Leads Program or doesn't respond.
1Warranty Inc.
Based in Casper, Wyoming, 1Warranty Inc. was founded in August of 2014. The idea sprouted from one local broker's dream to provide a much higher level of service for her clientele and to solve current frustrations faced by agents. Backed by over 25 years of experience in the real estate industry, 1Warranty Inc. is certainly a company to watch out for. The company currently provides services in the state of Wyoming only but the company does have plans to provide services in Pacific Northwest in the near future. The founders of 1Warranty believe that the fact that they are not a major conglomerate is what sets them apart from other leading contenders in the industry. They make it their stated mission to be customer-friendly and easy to deal with. And they're also proud followers of the timeless Cowboy Code - Courage, Optimism, Hard Work!
N/A
Estimated Appliance Coverage
N/A
Estimated System Coverage
No
Complaint Resolution Program
People are also interested in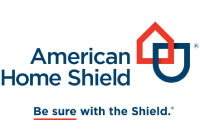 Based on 13,841 Reviews & Ratings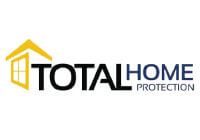 Based on 721 Reviews & Ratings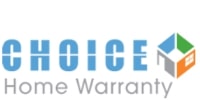 Based on 6,992 Reviews & Ratings

Angela nagel, Wichita, KS
On Jan 29, 2019





They don't cover anything. Anytime we call we pay 75 dollars for them to look at it just for them to tell us o we don't upgrade or cover that. Out oven did not work we don't cover that, our dishwasher broke "we don't cover that". We had water coming in our basement "o well you can buy a a new 1500 dollar system and we will give you a couple hundred back" can't even give us an exact am ..Read Full Review
They don't cover anything. Anytime we call we pay 75 dollars for them to look at it just for them to tell us o we don't upgrade or cover that. Out oven did not work we don't cover that, our dishwasher broke "we don't cover that". We had water coming in our basement "o well you can buy a a new 1500 dollar system and we will give you a couple hundred back" can't even give us an exact amount they would give back. O and btw we are still waiting for a refund because they were supposed to give us 80 dollars for the broken oven that we replaced. All these thing we spend 75 dollars each time just to be told we spent it for nothing. Worse company I have ever dealt with can't wait till our contract is up so we can go through someone else. It also take weeks for the guys to come out to look at anything. DON'T PICK YHIS COMPANY. ..View less

Helpful
Be the first one to find this review helpful
Ready to share your home warranty experience with 1Warranty Inc.? Click here to write your own review
https://www.homewarrantyreviews.com/wp-content/themes/HWR-2020