Advertisment Disclaimer
We maintain complete transparency with the readers on our website. The company rankings on our site are independent of any marketing relationships that we may hold with a home warranty company. We may receive compensation for receiving quotes or placing advertisements. However, this does not affect a company's rankings. Companies are ranked solely on the basis of consumer reviews and ratings received from home warranty users.
Hi Tech Home Warranty
High Tech Home Warranty (HTHW) claims to be different from others in the industry and  state that they cater to their customers with utmost dedication. HTHW takes pride in the fact that they have a good rating on Angie's List and  BBB accreditation. The company states that their staff is professional, friendly and highly experienced. HTHW claims that they are the only company that offers interior/exterior coverage. They have a nationwide footprint and they conduct business in around 40 states across the US.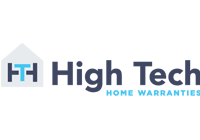 N/A
Estimated Appliance Coverage
N/A
Estimated System Coverage
No
Complaint Resolution Program
Hi Tech Home Warranty REVIEWS
Ready to share your home warranty experience with Hi Tech Home Warranty? Click here to write your own review
https://www.homewarrantyreviews.com/wp-content/themes/HWR-2020