Advertisment Disclaimer
We maintain complete transparency with the readers on our website. The company rankings on our site are independent of any marketing relationships that we may hold with a home warranty company. We may receive compensation for receiving quotes or placing advertisements. However, this does not affect a company's rankings. Companies are ranked solely on the basis of consumer reviews and ratings received from home warranty users.
Home Protect Home Warranty
Home Protect Home Warranty is a wholly owned subsidiary company of the Cross County Home Services Inc, and currently provides services under the brand name of TotalProtect. Home Protect Home Warranty was established in the 1980s. CCHS claims that their company is dedicated to making home ownership easy and cost-effective. CCHS is a member of many reputable organizations such as CXPA, DMA and SFIMA. The company is headquartered in Boca Raton, Florida.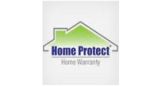 N/A
Estimated Appliance Coverage
N/A
Estimated System Coverage
No
Complaint Resolution Program
Home Protect Home Warranty REVIEWS
Ready to share your home warranty experience with Home Protect Home Warranty? Click here to write your own review
https://www.homewarrantyreviews.com/wp-content/themes/HWR-2020