28 Safety and Security Tips For Your Home
PUBLISHED: November 29, 2018
•
6 MINS READ
You need to ensure that you keep your home safe at all times to protect your family, appliances and to generally have a sense of security. The safety of your family is most critical to every home. There are still a lot of criminals that break into homes and this is why you need to be vigilant and ensure that you have taken preventive steps to cut down on their chances of breaking in.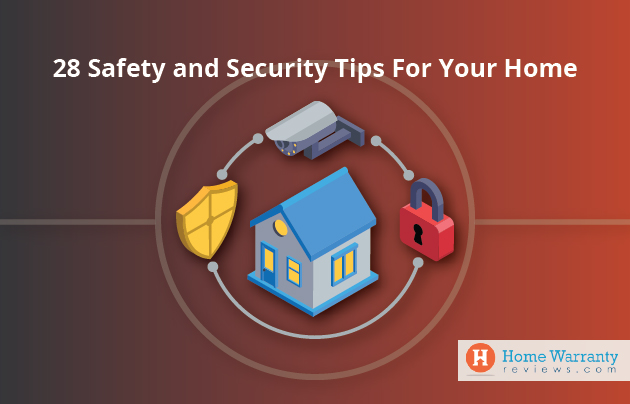 Though most people worry about burglaries happening at night, most of them happen during the day. This is why it's important to take precautions and ensure that your home is secure. A break-in would be a waste of time and resources. Here we will discuss preventive steps to take both inside and outside your home to ensure that your home stays protected at all times.
1. Install DIY Home Security Cameras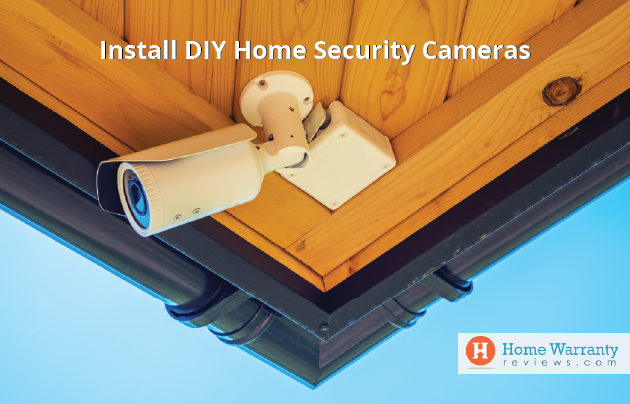 You should mount security cameras in different places across your home. This is one of the most effective ways of home security. This accounts for a home being 300% less likely to be broken into. You should know that your camera should have a secured IP camera list. Its installation and cost are quite low. All you have to do is follow the instructions and it can be set up quite easily.
2. Put Up Yard Signs & Security Stickers
Another great way to dissuade thieves is by putting up yard signs and security stickers. But these fake security signs might not always ward off intruders. Though it will make a burglar think twice, it may fail to fool the more experienced tech-savvy burglars. This is why you should opt for a security system and have your home monitored. Also, you should make sure that you don't display the brand of the security camera as burglars may find a way to hack into the security system.
3. Hide Your Home's Exterior Wirings
In order to make sure that burglars do not cut off the power supply to disable the home's security system, you need to learn how to hide it. This means that you should hide all wirings hanging from the exterior of the home that could give them an opportunity to get in.
4. Put Away Hammers, Tools, and Ladders
As a homeowner, you need to make sure that you don't have any tools hanging around that will enable burglars to break into your home. This is why tools like hammers, screwdrivers, pry bars, ladders are chained or properly placed in the right places. This easy home security tip can prevent the tools from falling into the wrong hands and being used against you as burglar tools.
5. Prevent Package Boxes from Leaking Info
Make sure that you don't leave electric boxes on your porch which will send a message to criminals that there are more valuable things inside your home. The best thing to do is tear down the boxes or haul it to the dump yard.
6. Keep Your Landscape Neat
Cut down tall and trim thick shrubs or trees around your windows and doors. These are perfect places for burglars to hide. What you can do is keep your lawn mowed, bushes neatly trimmed and ensure that there is no place for a burglar to hide. You can also choose to place offensive plants like thorny bushes, cacti, and bougainvillea.
7.Place Car Keys Near Your Bed
Keep your car keys close to you before you sleep. It should be near your bed while you sleep and this works as a useful home security tip. If you hear any abnormal sound in your garage then you can press the car alarm panic button to scare away intruding thieves that are trying to steal your car.
8. Keep Your Garden Furniture & Decorations Out of Sight
Do not leave lawn decorations, garden furniture, bikes and other valuables in plain sight. These are targets for thieves. You should store them in your garage or sheds. This is a simple way to improve your home security.
9. Enhance Door Security
With 34% of burglars entering your home from the front door and 22% home burglars entering through the back door, it's high time you improve your door security. You should consider adding some DIY home security gadgets. This could include a strike plate with a stronger box strike model and longer screws and a full metal enclosure to ensure that the door cannot be kicked in.
10. Install a Peephole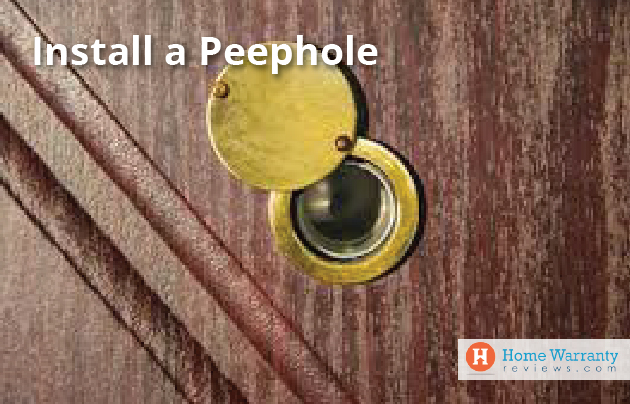 Try an inexpensive home security idea in the peephole which you can add to your home security lineup. This is important as you will know who's at the door before you are set to open it. Regardless of the kind of door you have, you will be able to easily install a peephole. It is budget-friendly and makes a huge difference in boosting your home's security.
11. Secure Home Windows
23% of all burglars get access to homes through the first-floor window. Keep all windows of your home closed and locked before you go out. Apart from window locks, there is a cheap DIY home security strategy that fit your windows with window alarm sensors. Iron bars on windows can keep out burglars. You can choose to make them decorative window bars that are artistic and great to look at.
12. Close Your Blinds and Curtains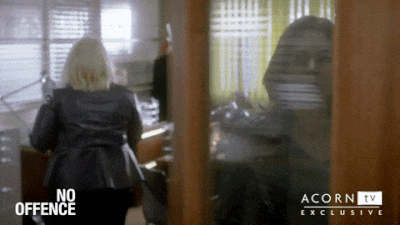 A great way to ensure that you do not attract thieves is by closing the blinds and curtains. This will make it hard for thieves to tell if they should break into your home and steal anything worthwhile. This is why you should get yourself into the habit of closing the blinds when you are asleep or not at home.
13. Invest in Home Security Alarms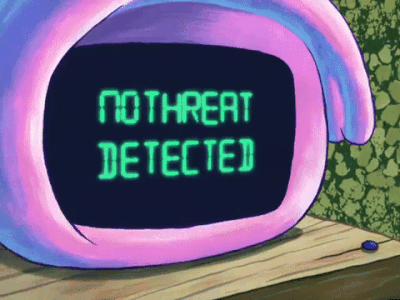 You should install home security alarms which are inexpensive DIY home security. Apart from being vandal-proof, there are also other types of home security alarms. These include carbon-monoxide alarms and smoke alarms and this would help improve the all-round security of your home.
14. Create an Inventory of Your Valuables
This is an easy home security tip to keep a list of your valuable items with models and serial numbers. You can also make use of your smartphones and take videos and pictures of important items. In case your belongings get stolen, your inventory list can help lodge claims and recover your possession in the event that the thieves are caught.
15. Store Away Important Files to Avoid Identity Thefts
Another important thing that you should hide away carefully is your identity information. This means that you should secure your social security cards, bank and credit cards, and other sensitive documents. This means that you should place them in secure places and if possible it should be in a safe which is password protected. You should also make it a point to shred the hard copies of files that you no longer need to reduce the likeliness of there being an identity theft in your home.
16. Be Smart in Hide-and-Seek Games
You should know by now that burglars are smart to check pillows, closets, and freezers for valuables. It should be hard for them to find them in places like your kid's room, bathtub, wall art, and art vents.
17. Install Light Timers
By mounting light timers which are an expensive DIY home security idea, you can turn on your lights automatically at a certain time in the evening. This is best suited if you come home late every day and if you are going away from home for long periods of time.
18. Teamwork Makes for Improved Home Security
In your neighborhood, you should get together to talk to one another and join a neighborhood watch to improve home security. This could also include observing and reporting suspicious activities in your neighborhood.
19. Carry Non-Lethal Protection Tools with You
You should ensure that you are safe within your own house and you should carry non-lethal self-protection tools. This will help you take advantage of home security. Things like stun guns, self-defense batons, knives and pepper-spray can keep you safe. These non-lethal protection tools are important during emergencies.
20. Be a Smart Traveler
If you are going to be away for some time then its best that you do some tips and tricks up your sleeve to ensure that you leave a false impression that someone is at home. You can ask for your mail to be picked up or invite your friends to stay over and turn on your TV or radio.
21. Never Reveal Your Whereabouts on Social Media
Make sure that you keep a really low profile when you are on vacation. This makes it easier for the burglars to find your place. Broadcasting your updates on social media to invite burglars to your home. A feasible DIY home security tip that you should do is to share your experience of your holiday only when you return back home.
22. Get a Safe
A great budget-friendly home security tip is by getting a safe for your home. This will keep your valuables safe from burglars as well during fires. Based on the size of the safe, you need to find a place in the wall or under the bed which is not easily accessible by the burglars. The worst place to keep your safe is in the garage which keeps it at a high risk.
23. Hide Spare Keys in Reliable Places
Ensure that burglars do not find your spare keys in easy to find spaces like under a rock or under the doormat or in a plant. This would make it easy for them to gain access to your keys and break into your house.
You should know that if you repeatedly reach in the same place for your keys before entering your home then burglars will be able to know where you have hidden it. A more useful tip would be to give your spare keys to your neighbor.
24. Get a Barking Guard Dog
Dogs are known to be man's best friends and they can be a great deterrent to burglars. Some dogs can be properly trained to guard your home. You should breed trainable and bright enough dogs that are obedient. You can keep practicing with them every now and then.
25. Stop Sharing Your Location On Social Media
Do not share your location on social media and messaging apps as this is an invitation for burglars to break into your home. This is true if you are vacation and posting status and updates that show that you are not a home for several days. Also, when your sharable location is announced to people there could be thieves in your groups that could get to know about this. Whether you are sending a tweet, posting a status update on Facebook, you are tempting these thieves all the more. You should save all these updates until when you are back from your vacation. Also, you need to plan your vacation and have a trusted friend stop by every day and check if the house is safe. They can pick up the mail or you could ask the postal department to stop sending post for a few days. You could also set a timer for an interior light. This will keep thieves guessing if you are at home and in the process keep your home safe.
26. For Safety and Security: Install a Home Alarm System
Add an alarm system to your home to keep out burglars from getting inside your home and this would bring the police to your home quickly and limit what the thieves are able to take from your home. You should always ensure that you engage the alarms especially when you leave the house. So that, in the event of them breaking in, the alarm will trigger.
27. Secure Sliding Glass Doors
Most sliding glass doors do not have strong locks. In this case, a thief can easily pop them open and gain quick access to the home. This is why you should install a quick security bar for sliding doors and make gaining access to your home all the more difficult. This is a must have for added protection for sliding windows and doors.
28. Change the Locks as Necessary
In case you have bought your home from someone else, then the first thing that you should do is change your locks. You have no idea who had access to the keys and might be waiting for the right moment to use it. Also, if there was a break-in recently then you should change the locks.
How to Keep your Appliances Safe and Well-Maintained?
When it comes to keeping your appliances safe, it can be done by following the tips given above. But the process of keeping them well-maintained is a whole other ball game. You need to know if you have the right solution in place to look after your appliances and systems that undergo regular wear and tear. You should learn about the factors for why you need a home warranty.
If you need a plan to solve this issue then you need to have a home warranty plan in place. With a home warranty, you can ensure that all covered appliances are kept running without a glitch. If ever there is a problem, then a technician is just a call away and they will solve all your problems. In case, you do get the best possible service and if additional service is pending or the job that was performed was not up to the standards then you can use the Complaint Resolution Program.
All you have to do is submit your review by check marking the CRP box and a representative from the company will get in touch with you. You can converse with the customer service representative on the CRP Dashboard and try to explain to them what your problem is and suggest the resolution that you like. If your complaint isn't resolved or if the technician has not completed the job up to your satisfaction within 30 days from submitting the complaint, it will be published on the company's profile on our website.