Which home warranty is the best in Texas?
PUBLISHED: March 27, 2020
•
5 MINS READ
Texas is a really big state, the second-largest state in the United States. About 40% of the homes were built during the 1970s and 57% in 1989 or after. If you are living in an older home, investing in a home warranty to shield your home appliances and systems is a must. Today, there are so companies offering home warranty services in Texas that choosing one is arduous. In this article, we will tell you which home warranty is the best in Texas. But before spilling the beans, let's take a look at what a home warranty is.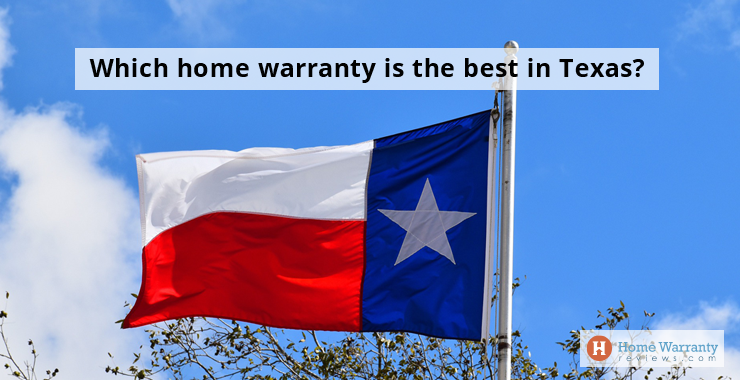 What is a home warranty?
A home warranty is a service contract that covers your home appliances & systems and protects you from expensive repairs or replacements. Generally, home warranties cover major appliances such as refrigerator, microwave oven, stove, dishwasher, etc. and systems such as garbage disposal, water dispenser, smoke detectors, and many more. 
Home warranties protect new as well as older appliances & systems. The home warranty coverage and prices vary between providers. The service contracts generally last one year with a cancel and renew option. However, it must be noted that home warranties do not cover structural damages. Protecting your home from fire, lightning, or structural damage requires homeowners' insurance. 
Choosing the best home warranty companies in Texas
As mentioned before, there are plenty of home warranty companies in Texas, and choosing the right warranty provider can be tedious and confusing. Some of the features you should look for while selecting a home warranty provider are: 
1. Company License 
Choose a warranty provider that is licensed by the state. Many companies will mention the same on their website. However, it is wiser to not limit yourself to the information available on their website. Contact the licensing agency to verify the license and check if there are many customer complaints against them. 
2. Tailor-made plans 
Home warranty companies provide a range of packages to their customers, but the plans are not one-size-fits-all. Select a company that offers you the flexibility to build your customized plan. This allows you to choose only those appliances and systems that you want to cover and also saves you from spending money on coverage that you don't need. 
3. Transparency 
Every company has different plans, and each plan covers various aspects. Companies also have their contract, cancellation, and refund policies. Choose a warranty provider that is vocal about their coverage and other policies. This will prevent you from investing in a fraudulent company. 
4. A network of insured contractors 
The best company will have a network of licensed and insured contractors across the state to provide unmatched and immediate services to their customers. 
Are you still finding it stressful to shortlist the best companies? No worries. To make your life easier, we have listed a few companies that are popular among consumers. 
Best home warranty companies in Texas
A reputed company will have genuine reviews from their happy customers. Check the customer feedback to make sure you are handing over the responsibility to the right warranty provider. As per the customer reviews, some of the best home warranty companies in Texas are: 
American Home Shield 
American Home Shield (AHS) is one of the most popular home warranty providers in Texas. Since their inception, the company has catered to the needs of 1.8 million customers and is recognized as a trusted warranty service provider among its customers. The company has a vast network of licensed contractors. The home warranty plans offered by AHS are competitively priced.
Amazon Home Warranty
Amazon Home Warranty is another famous company operating in Texas. The company aims at providing niche services to their customers at pocket-friendly prices. From refrigerator, clothes washer to electrical & plumbing systems, Amazon Home Warranty covers major appliances & systems. 
Select Home Warranty 
Equipped with skilled technicians, Select Home Warranty provides top-notch home warranty coverage. The company offers 3 different comprehensive plans to homeowners and shields them from costly repairs and replacements. 
Choice Home Warranty 
The Choice Home Warranty takes pride in covering 1,000,000 homes across the United States. The company allows its customers to build their personalized plans at affordable prices. From heating systems to built-in microwave ovens, Choice covers all major appliances and systems.
These are a few top home warranty companies in Texas. In addition to these, you can look for other reputed companies that shield homeowners in Texas. 
Why is it crucial to have a home warranty in Texas? 
Texas is extremely hot in summers and moderately cold in winter. Living in such weather conditions without smoothly operating appliances such as air conditioning, refrigerator, water heaters, etc. can be difficult. 
When appliances and systems work continuously, the chances of breakdowns or malfunctions are high. With home warranty plans, you can repair or replace faulty appliances and systems without having to spend vast amounts of money from your pocket. Now that you know which home warranty is the best in Texas, hurry up and get one to shield your appliances & systems.