Furnace Repair Tips for Homeowners
PUBLISHED: March 7, 2013
•
5 MINS READ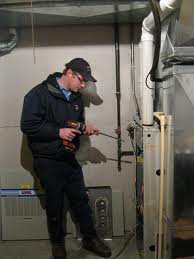 Summer is the ideal time for furnace repair and maintenance, and other heating repair problems. One reason for this is the accessibility of furnace technicians. Another is that preventative maintenance is always less worrying than furnace repair when its' freezing outside.
During hotter months, furnace repair maintenance can be taken care of by widely available professionals at a time when you are not depending too heavily on your heating system. And it's probable that you won't have to remain in line.
Some HVAC (heating, ventilation, and air conditioning) dealers even provide incentives or other specials for heating repair services all through summer, which means that can fit you in and you won't be left in the cold.
Your furnace was fabricated to last for several years, and you can considerably extend that time by performing usual, preventive maintenance.
Furnace Maintenance and Safety Advice
A furnace that is not running at peak performance can be fatal. Carbon Monoxide is a natural product of partial combustion. Nearly every gas furnace generates some Carbon Monoxide, which is normally carried from your home through the furnace's venting. A clean, competently burning gas furnace produces very little amounts of carbon monoxide, while as inefficiently, dirty burning one can produce toxic amounts. Carbon Monoxide is colorless, odorless and cause flu-like symptoms, confusion, disorientation and even death.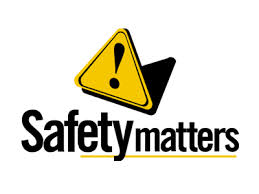 It is suggested that you have your furnace checked and cleaned each year. The older the furnace, the more essential this service is. Newer furnaces are outfitted with many features that shut the furnace off when a problem is spotted. Older furnaces have no such devices. Eventually, furnaces can build up small cracks in the combustion chamber. These cracks may not be noticeable with naked eye. It is through these cracks that Carbon Monoxide can leak into your home.
It is also vital to change your furnace filter frequently. The filter is normally found just inside the front cover of the furnace. It may have its own access door on the front cover of the furnace. A clean filter will efficiently burn your furnace and will prevent dust from being circulated through your home.
This is a quick, simple job all homeowners or tenants can do. A new filter makes your furnace more energy-efficient and saves money too.
The following tips will assist you keep your furnace running ably for as long as possible, and hopefully limit expensive repairs down the line.
What You Should Learn About Furnace Repair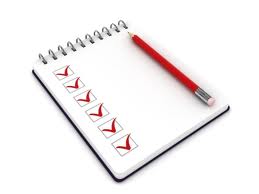 To make yourself acquainted with your furnace you may want to assess how a furnace works, and implement some of the preventative repairs yourself. Here are a few things you can deal with, if you are up to it:
Keep the area around your furnace clean and unhindered
Keep the burner area of your furnace clean
Furnaces that need lubrication on the motors and bearings must be attended to by a qualified heating technician once a year.
Do not have anything combustible within 6 inches of your vent pipe
Do not obstruct more than 20% of the registers in your house. This can cause high resistance and irrelevant heat build up in the furnace.
Do not store combustible material such as paint thinners, gasoline etc. near your furnace.
As with any important appliance or part in your home, proper maintenance is essential for making sure that your gas furnace will last as long as it should. With some simple steps and regular inspections from a competent service provider, you can get the most out of your home's furnace. Home Warranty Reviews is the place for trusted consumer reviews about HVAC professionals.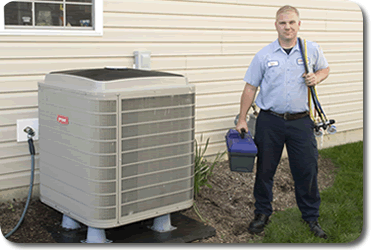 If you wish to hire a specialist, go well-armed into your search for a company. Here are a few questions that you could ask of the HVAC dealer you are bearing in mind:
Which is the best furnace on the market?
Could I save money on my utility bills with a new furnace?
Is my furnace energy efficient?
Which furnaces have easy-to-clean filters?
Do you have client references I could contact?
How quickly can you typically respond in an emergency situation?
Which of the heating manufacturers you represent have been around the longest?
Is my furnace operating at peak performance?
How closely can I manage my home comfort with your line of furnaces?
How long has your company been in business?
What are your billing and payment methods and terms?
Do you have any special furnace service or maintenance plans?
How to Go on Without Heat?
Fireplace or Wood Burning Stove
Get rid of all hindrances from the fireplace and flue before you start a fire. Burn only well seasoned wood. Do not start a fire with highly combustible fuels such as gasoline or lighter fluid. Charcoal and other coal products can emit toxic fumes and must not be used. Bear in mind to also have a good aeration as the fire is consuming oxygen. Always use a fireplace screen to prevent sparks from flying into the room. And keep the damper open while fire is burning and when it is dying out.
Stay Elsewhere
If your heating equipment is out of order for an extended period of time, you might wish to consider staying with family or friends or in hotel/motel, mainly if there are elderly people or infants in your family.
Never Use Your Gas Oven for Heating
Extended use of the open oven in a closed house burns oxygen, thus causing improper combustion of gas, which produces a deadly carbon monoxide gas.