Top 5 Home Warranty Companies in America
PUBLISHED: August 11, 2019
•
6 MINS READ
In this article, we will provide you with several reasons why this list contains the best home warranties in America.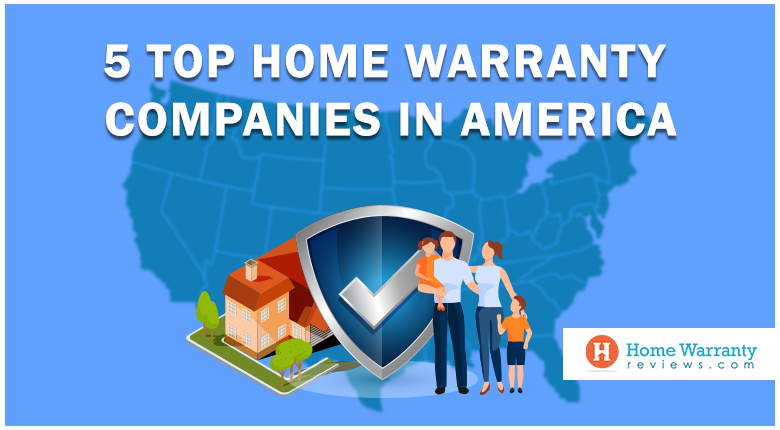 Here, we will discuss all you need to know about home warranties. We will cover several topics about home warranties. Here's what you can look forward to:
When it comes to home warranties, you should know what is covered in this home service contract. Similarly, you should read through the contract and learn about up to what extent things you can make claims.
So, let's jump right into it then…
1. What is a Home Warranty?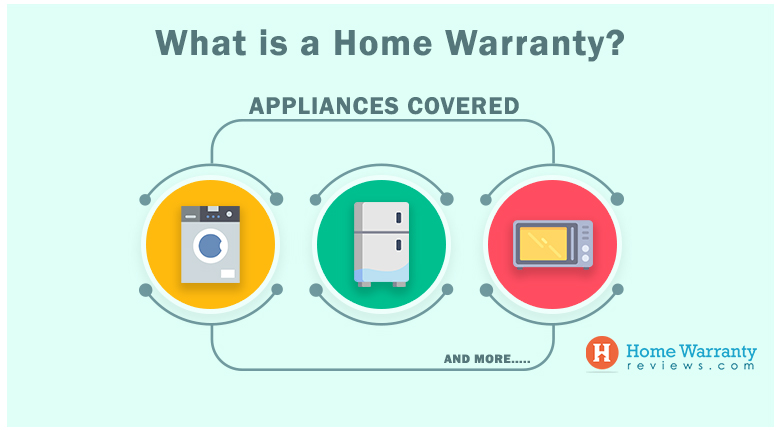 A home warranty is an annual service contract that covers the repair or replacement of important appliances and systems components that break down over time.
How Do They Work?
You should know that home warranty plans offer definite types of coverage. The best part is they follow a similar format:
If a home appliance or a system breaks down, the homeowner calls the home warranty firm

The home warranty company calls a service provider with whom it has a business arrangement in order to examine the problem

The provider then calls the homeowner to make an appointment

If the provider settles on that the required replacement or repair is covered by the warranty, he accomplishes the work. The home warranty firm will pay to put back and set up the appliance that cannot be repaired

The homeowner only pays a small trade service fee or a deductible ($50 to $100). Plus, the money he/she has spent by now to buy the warranty
Who Needs A Home Warranty?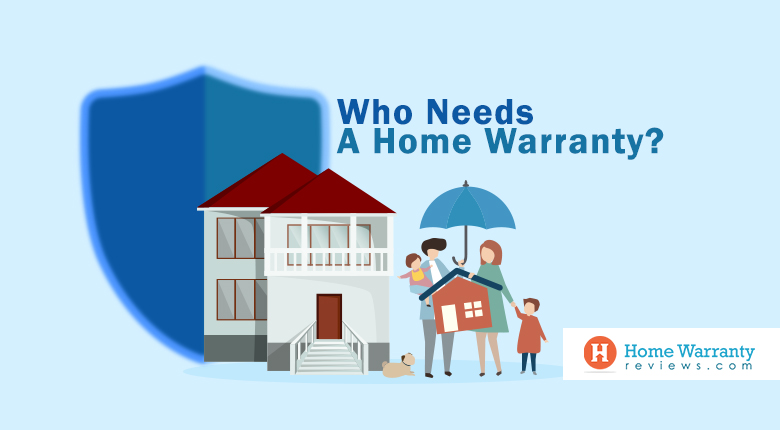 Anyone who wishes to save themselves from huge repair and replacement bills will find a home warranty handy. Now the question is, how do we foresee an appliance or system breakdown?
Appliances and systems typically come with a manufacturer's warranty that lasts for one year. However, systems and appliances are unlikely to require repair when they are new.
If your appliances and systems are over 4 years old, chances are high that they have suffered significant wear and tear due to continued use. 
Such appliances and systems have a higher probability of breaking down and disrupting your budget. 
If your home and its contents are new, you may not need a home service contract.If not, it's always better to have your appliances covered.
Real estate agents also find home warranties quite useful as properties sell faster when sold along with a home warranty. Appliance contracts are also ideal for first-time home buyers who will not know much about home maintenance.
Ideally, get your home inspected by a professional home inspector. They can offer helpful suggestions regarding whether or not you need to purchase any kind of warranty.
2. What's Covered in a Home Warranty?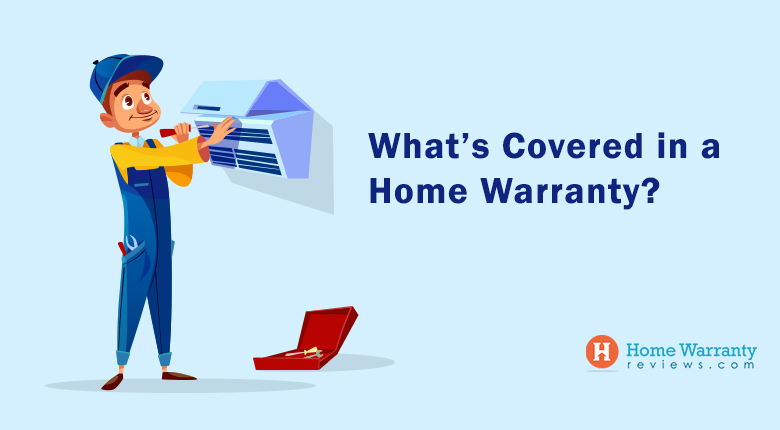 Home warranties are great way to ensure that your appliances and systems are kept in a good working condition.
You are also sure that it would not eat into your savings or emergency fund. 
In order to effectively use a home warranty, you should know what comes under a home warranty. There are some things that come under a Standard service contract. 
In this manner, you should think that all items in your home are taken care of. This is why you should know what is covered in a home warranty.
So, What Does A Home Warranty Cover?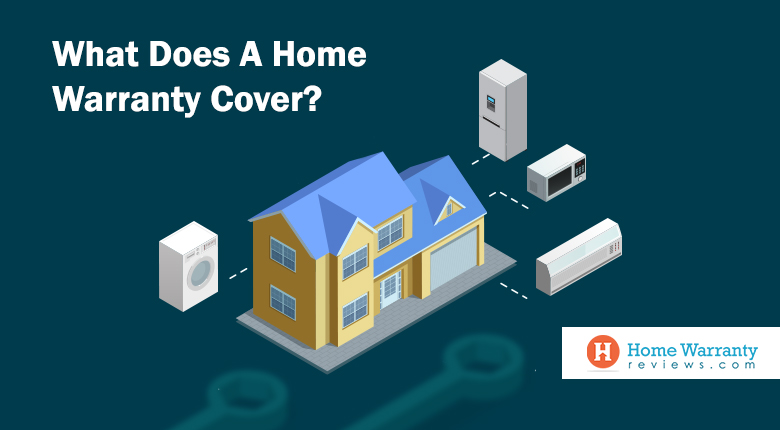 Before you sign the contract, you should ensure that you read the fine print. Take a look at what home warranty policies are covered. 
Similarly, you can also check what a standard home warranty cover.
This is what a basic appliance and system coverage includes:
Plumbing stoppages

Plumbing System

Sump pump (permanently installed)

Toilets

Hot water pump

Bathroom whirlpool motor pump

Water heater

Ceiling fans

Smoke detectors

Built-in dishwasher

Built-in microwave

Attic and exhaust fans

Heating and duct-work

Telephone system

Electrical system (interior)

Instant hot water dispenser

Built-in trash compactor

Oven

Cooktops

Doorbells

Air conditioning

Garbage disposal

Range and oven

Telephone wiring

Central heating system

Range Hood

Humidifier

Fridge and ice maker

Washer and dryer

Trash Compactor

Ductwork

AC refrigerants and coils

Plumbing faucets and fixtures

Freestanding ice makers

Improper appliance installation




Mismatched systems
One thing that you should understand is that coverage differs based on each policy. This means that every company approves only a few items that would be covered.
Similarly, coverage is based on the state and this means that coverage items can change due to the availability of the service. This is a major reason why you should read through the agreement.
3. Types of Home Warranty Plans
There are several home warranties in the market and apart from this, you will have to pick the right plan. Plans usually come as the standard or basic, enhanced or optional coverage.
Home Warranty Coverage
A home warranty coverage usually covers systems and kitchen appliances. This coverage differs based on state.
Appliances that are covered usually include major systems and appliances. These include air-conditioners, microwaves and ceiling fans.
But not all companies are the same and the covered items differs based on the standard policy. What one company includes may not be the same for another company.
Enhanced Coverage
When it comes to enhanced coverage, there are systems and appliances that are usually not included in the basic plan. 
The cost of enhanced coverage is usually higher than basic coverage. It covers a HVAC, refrigerator, and even a washer which is not usually covered by a basic plan.
Optional Coverage
This category usually falls under an Add-on. This includes items that are not covered by the basic or enhanced coverage. 
Items in this coverage include pool, spa, and well pump. For these items, you would have to pay for an extra premium along with the home warranty policy.
Make sure you read the sample contract and determine what comes under the basic, enhanced and the optional coverage. The contract will let you know what is covered in the plan.
Details about a Home Warranty Plan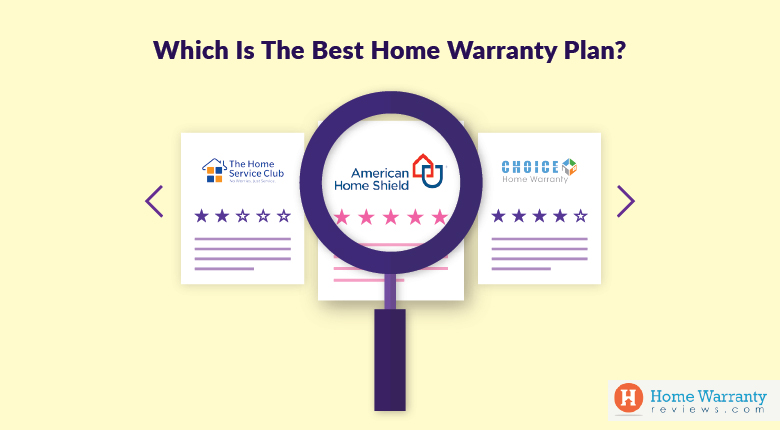 A home warranty or a home service contract is a promise to repair or replace items damaged due to wear and tear based on the contract.
The basic plan would cost anywhere between $350 to $500. This plan typically covers plumbing, kitchen appliances, water heaters, heating, and electrical components. 
There are some policies that include items like the sump pump, whirlpool tub, ceiling repairs, and exhaust fans.
Additionally, you can pay another $100 to $300 and get an enhanced plan that includes washers, air-conditioning, refrigerators and garage door openers.
For an additional charge, you can choose the Optional coverage which includes pools and septic systems.
Most home warranties do not cover problems that are found at the time of the home inspection. Also, repairs that come up due to bad maintenance is not covered.
Home warranties are important for new homes too as there is no guarantee that you need repairs if items stop working. This ensures that your appliances and systems are safeguarded from risks.
Home Warranties differ from Home Insurance. This is because home warranties covers from repairs and replacements of broken down appliances. Home Insurance covers your home from loss, theft and destruction.
Let's delve deeper into what its the type of coverage offered by best home warranties in America
American Home Shield Plans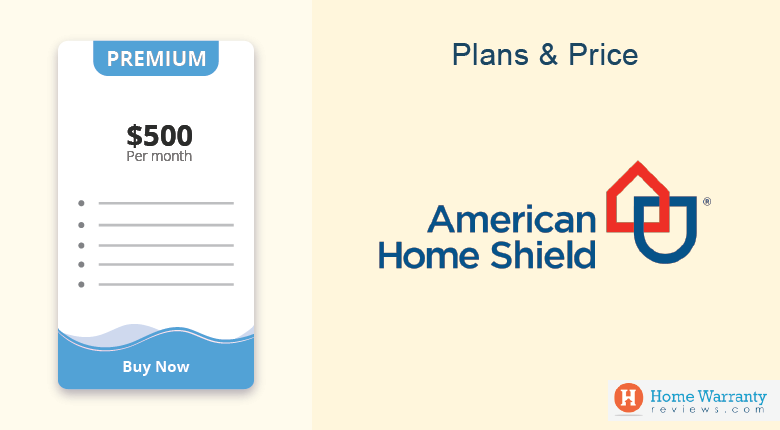 AHS provides wide coverage for home systems and appliances. The Systems Plan covers 12 home systems while the Appliances Plan covers 10 appliances. 
The Combo Plan offers coverage for all the items covered in the Systems Plan as well as the Appliances Plan. 
You can also opt for the 'Build Your Own Plan' which allows you to choose any 10 or more items from a list of systems, appliances and add-ons.
There is also an option for electronic extended warranties and HVAC tune-ups in select states.
Choice Home Warranty Plans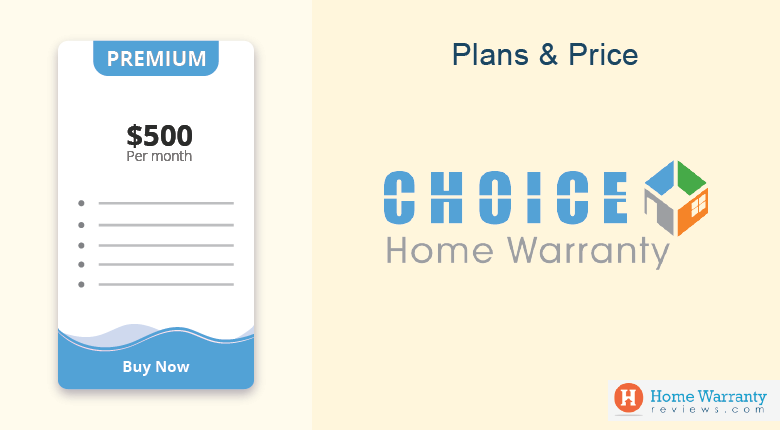 Choice Home Warranty provides two comprehensive plans which covers several systems and appliances. The two plans are called Basic Plan and Total Plan. 
The optional coverage includes swimming pools, spas, sump pump, well pump, and roof leakage protection.
The best part is that the first month of your Choice Home Warranty is free. But, you will still have to pay for the deductible of $60.
You should know that coverage will replace energy star qualified products like dishwashers and heating systems with similar products. There is no limitation of liability and exclusions that are applicable to the contract.
The Home Service Club Plans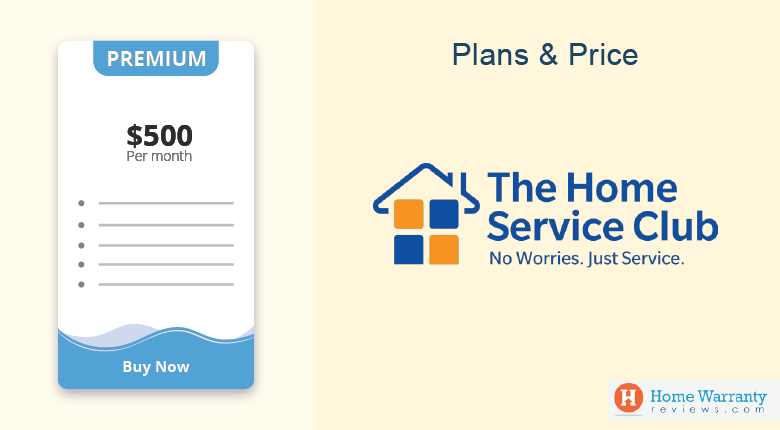 When it comes to The Home Service Club, they provide two plans which are Standard Coverage and Comprehensive Coverage. 
While the Standard Coverage provides 18 items like HVAC, plumbing, and electrical systems.
Other items include water heater, kitchen appliances like refrigerator, built-in microwave, garbage disposal, trash compactor, dishwasher, other items like washer, dryer, and garage door opener among others.
Comprehensive Coverage includes all the items from the Standard Coverage as well as additional items like plumbing stoppages, hot/cold water dispensers, ductwork, doorbells, freestanding ice-maker, whirlpool, and hot water pump. 
It also includes telephone wiring, gas leaks, sump pump, ceiling fans, attic and exhaust fans, alarm warning, smoke detectors, and pest control services too. 
The Home Service Club has won the Best in Service Award 2015, 2016 and 2018. It has also won the Editor's Choice Award in 2017. 
2-10 Home Warranty Plans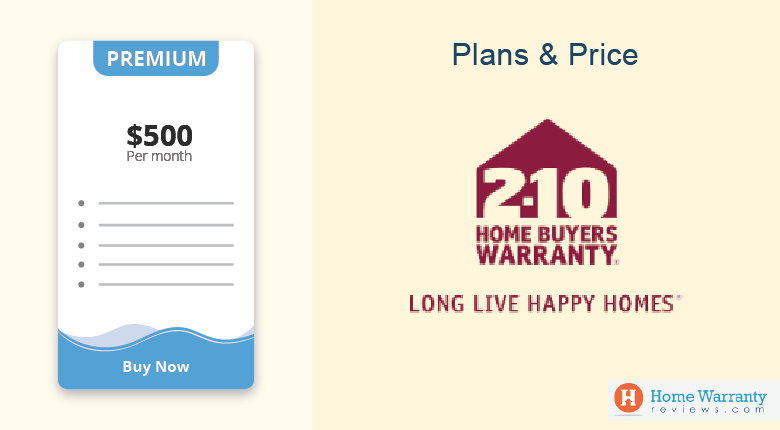 2-10 Home Warranty offers its customers 3 plans: Everything Together plan, HVAC + Water Heater plan, and Major Appliances plan. 
The Everything Together plan covers three essential systems which include air conditioning and ductwork, furnace and ductwork, and the plumbing system including stoppages.
You are also given the task to opt for Supreme Protection for certain systems and appliances. The Supreme Protection contains a slightly wider range of coverage for the covered item. 
Though there are several systems and appliances that are not covered, the range of coverage is better than most home warranties in the market.
The Home systems and appliances plan offers coverage for geothermal and water sourced heating systems and also oil powered furnaces. The electrical coverage also includes telephone wires that are usually not included in home warranties.
Select Home Warranty Plans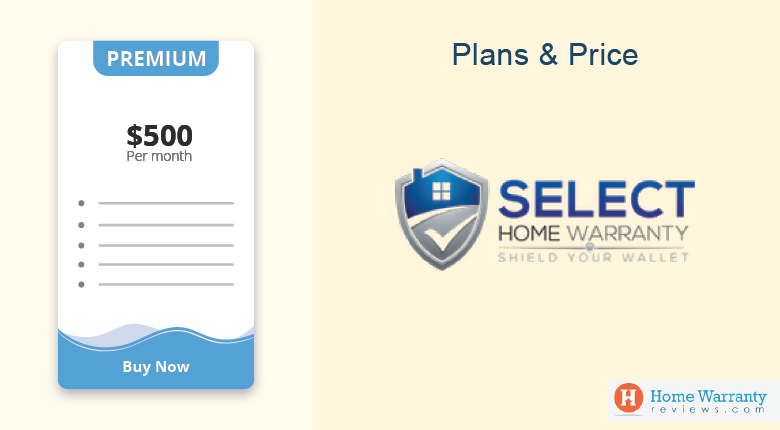 Select Home Warranty provides you three different home warranty plans like the Gold Care, Platinum Care and Bronze Care.
The Gold Care plan covers your home systems and the Bronze Care covers common appliances, while their Platinum Care Plan is their combo plan.
The Gold Care plan covers air conditioning, heating, plumbing, and electrical systems, water heater, and ductwork. 
The Bronze care covers refrigerators, stove, oven, cooktop, built-in microwave oven, garbage disposal, dishwasher, washer and dryer. 
The Platinum Care plan covers all the items from the Gold Care and Bronze Care plan along with additional items like plumbing stoppages, ceiling fans, and garage door openers.
Home Warranty of America Plans
Home Warranty of America or HWA offers two plans: Premier Plan and the Premier Plus Plan.
The Premier Plan includes coverage for 22 home items and while the Premier Plus Plan includes two additional items, the air conditioning unit and premium coverage. 
Premium Coverage includes additional coverage for heating, cooling and plumbing systems and some kitchen appliances which is not included under the Premier Plan.
HWA also offers its contract holders a wide range of optional coverage that can be added on to either of their plans for an additional cost. 
Salt water pools, GreenPlus, OrangePlus, septic tank pumping, additional pool and spa, and SEER/R-410A Modifications are some of the items included under the add-on items.
4. Top 5 Home Warranty Companies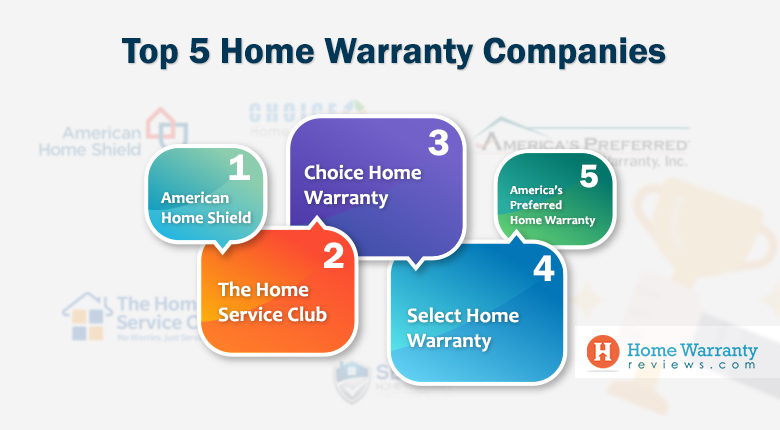 Here is the list of the Top 5 Home Warranty Companies in America. Get details about why these companies stand out from the competition with their superior services. 
The Best Home Warranty Companies In 2019: Overall
| | | | | | |
| --- | --- | --- | --- | --- | --- |
| Companies | American Home Shield (Top Pick) | The Home Service Club | Choice Home Warranty | Select Home Warranty | America's Preferred Home Warranty |
| Known For | Flexible Plans | Innovative Offers | Comprehensive Plans | Nationwide Coverage | One Plan for multiple options |
| Deductible | $75 to $125 | $95 | $60 | $60 | $50, $100, and $125 |
| Customizable Coverage | $3,000 appliance coverage and $1,500 system coverage | $2,500 for both appliance and system coverage | $1,500 for both appliance and system coverage | $500 for appliance and $2,000 for system coverage | $1,000 Appliance Coverage |
| Service Recall Period | 60 Days | 90 Days | 30 Days | N/A | 60 Days |
Best Home Warranty Companies
When it comes to choosing the best home warranties, we have listed the top five home warranty companies. Here, you will figure out the best appliance protection plans: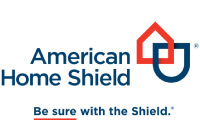 Founded in 1971, American Home Shield is one of the most reputed home warranty companies. It has a BBB rating of B. Here the coverage becomes effective 30 days after the day of purchase. 
It has a premium of $299 – $500+ per year and the deductible is between $75 to $125. AHS won the Best in Service award in 2014 after which it has won the Top Rated award for 5 consecutive years from 2015-2019.
Here are the main details of the plan from the sample contract:
| | |
| --- | --- |
| Annual Premium | $299 – $500+ |
| Deductible | $75 – $125 |
| Minimum Contract Length | 12 Months |
| Estimated Appliance Coverage | $3,000 |
| Estimated Systems Coverage | $1,500 |
| Home inspection required | No |
| Maintenance records required to request service | No |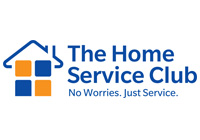 As an innovator and industry leader, HSC offers services in 49 states across the US. Established in 2008, it operates in 49 states across America. It is headquartered in New York and has a strong service network.
However, it does not have a BBB rating. The premium amount per year begins at $400 and comes with a deductible of $95. There is a waiting period of 10 days. 
But, you can be sure that the 24/7/365 customer service and claims department will look after your every need. Also, it is the highest rated home warranty company on our website. 
HSC has won the Annual Home Warranty awards for Best in Service 2015, 2016, and 2019 and the Editor's Choice Award in 2018.
Here are the main details of the plan from the sample contract:
| | |
| --- | --- |
| Annual Premium | $400 |
| Deductible | $95 |
| Minimum Contract Length | 12 Months |
| Estimated Appliance Coverage | $2,500 |
| Estimated Systems Coverage | $2,500 |
| Home inspection required | No |
| Maintenance records required to request service | No |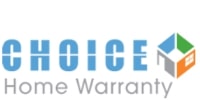 Choice Home Warranty is the second largest home warranty company in the USA in 2019. Being in operation for 10 years, Choice Home Warranty accepts clients nationally across 49 states. It has one of the most extensive coverage plans.
The company boasts that it has served millions of Americans since its inception in 2008. Additionally, to make a Choice Home Warranty claim is simple. There are no fees for contract transfer to a new home. 
The premium amount costs $370 to $450 while the deductible is $60. The waiting period before the home warranty coverage initiates is 30 days. Similarly, the service recall period is 30 days. Over the last few years, Choice has been nominated and won several accolades.

Here are the main details of the plan from the sample contract:
| | |
| --- | --- |
| Annual Premium | $370 – $450 |
| Deductible | $60 |
| Minimum Contract Length | 12 Months |
| Estimated Appliance Coverage | $1,500 |
| Estimated Systems Coverage | $1,500 |
| Home inspection required | No |
| Maintenance records required to request service | Yes |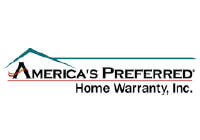 America's Preferred Home Warranty gives you several deductible options to match your budget. This includes plans of $50, $100, and $125 deductible options.
Premium costs around $499, while the coverage effective is 30 days and the service recall period is 60 days. Established in 1999, it has a Better Business Bureau rating of A+.
Additionally, it covers 43 states in total including the District of Columbia. APHW has won Best Regional Home Warranty Company award back to back from 2017 to 2018.
Here are the main details of the plan from the sample contract:
| | |
| --- | --- |
| Annual Premium | $499 |
| Deductible | $50, $100, $125 |
| Minimum Contract Length | 1 Year |
| Estimated Appliance Coverage | $1,000 |
| Estimated Systems Coverage | N/A |
| Home inspection required | Yes |
| Maintenance records required to request service | N/A |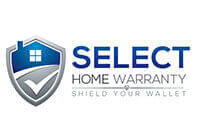 Select Home Warranty has nationwide coverage and has been in the market for over five years. In this short time, it has gained a solid reputation with homeowners. 
It delivers services to a large number of American homes nationwide. The other plus point is that it provides emergency services to its customers.
Select Home Warranty accepts claims 24/7 and contractors service claims at a mutually agreed upon time. In case a customer is not satisfied with the company's services they can initiate a dispute. This will help resolve the complaint. 
They have a premium of $299 to $400+ and a deductible of $60. The BBB rating is B (Not Accredited). 
Select has won the Best in Service award for two consecutive years and the Editor's Choice awards for this year.
Here are the main details of the plan from the sample contract:
| | |
| --- | --- |
| Annual Premium | $299 – $499 |
| Deductible | $60 |
| Minimum Contract Length | 12 Months |
| Estimated Appliance Coverage | $500 |
| Estimated Systems Coverage | $2,000 |
| Home inspection required | No |
| Maintenance records required to request service | Yes |
5. Home Warranty Prices: What does a Home Warranty Cost?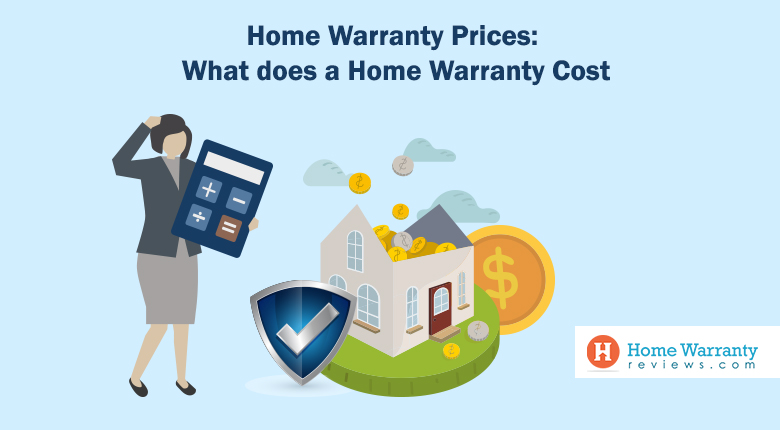 When it comes to finding out which is the best home warranties, the first thing that you would consider is the price of the home warranty. 
But, there are several reasons why home warranties are purchased. This is mainly because if your AC or dryer malfunctions then you are sure that a home warranty company would either repair or replace it. 
The main thing that you should check is how many items are covered in a home warranty. 
Similarly, you should know about what home warranty plans are available in your city or area. 
You should read online reviews from our website on each company in order to help you make your final decision.
What are the Benefits of A Home Warranty?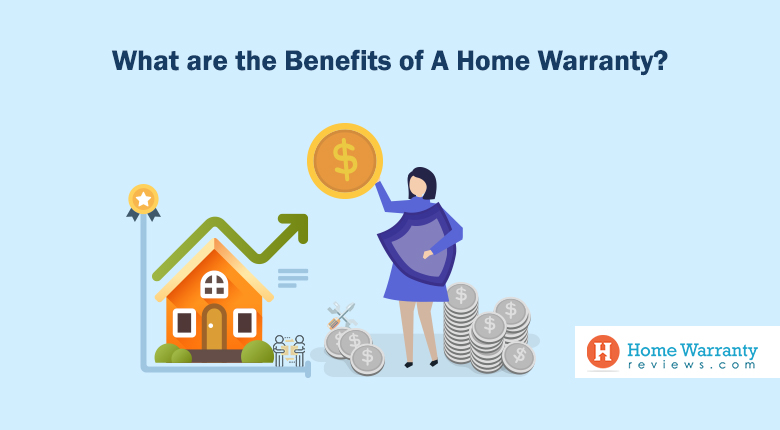 Home warranty plans are affordable unless of course, the coverage you need is extremely extensive. 
Annual premiums usually cost somewhere between $300 to $600. In addition to the annual premium, you will have to pay a service call fee or around $50 to $100 each time you report a claim. There are also some companies that charge zero deductible fees.
The prices are sometimes dependant on the area of your property and its age. Some companies charge a higher premium if the home's area is over 5,000 sq.ft.
Most plans cover all major appliances and systems, with external structures being typically omitted. Additional coverage can always be purchased, but that will lead to higher premiums.
Benefits of having a home warranty plan are many, some of them are:
Budget protection against unexpected repairs and replacement costs

Service from qualified, experienced and licensed repair technicians

No need to search for a trusted contractor

Irreparable appliances will be replaced for you

Increases your property's value at the time of sale
6.How to Buy a Home Warranty?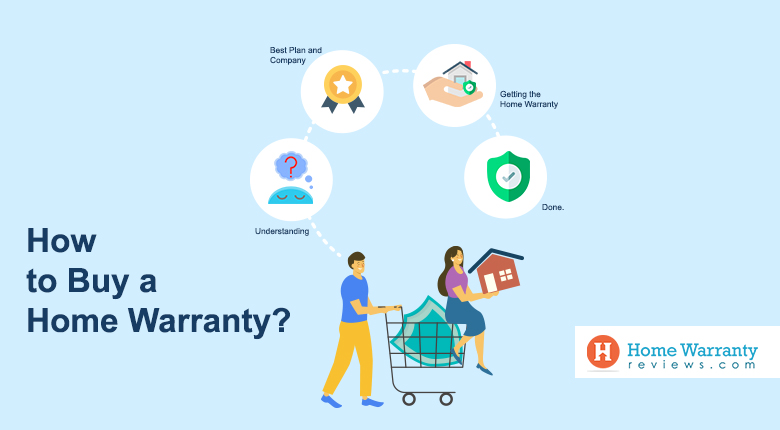 With several home warranties available in the country, we have narrowed down on the top 5. Also, we have mentioned the prices of home warranties and now we will look into how to purchase a home warranty.
A) Understanding Your Home Warranty Needs
1. When it comes to home warranties, you should know which specific appliances are covered. This includes items like dishwashers, refrigerators, or even garbage disposals. Warranties normally cover the cost of maintenance, repairs and replacing faulty items that cannot be repaired.
Home appliances can be worthwhile for one appliance if it is very old. It should pass the inspection of the home warranty company

Home warranties may cost $100 or less a year
2.Ensure that you have a home warranty that covers most important home appliances. This would mean that it covers most expensive appliances in your home.
Most appliances allow you to bundle all appliances for a single fee 

These home warranties would cost around $200 to $300 for a year
3. Buy a home warranty that has a mix of both appliances and systems coverage. This means that you should have home appliances and home systems like plumbing, electrical, heat and cooling covered in one package. 
These home warranties are the most expensive option and cost up to $800 a year



4. Learn about the best home warranties from your real estate agent. They are a great source to know value of your home and can suggest how much coverage you might need.
In case you sell your home, a real estate agent will tell you that a home warranty adds greater resale value to your home
B) Finding the Best Plan and Company
1. Connect with home warranty companies or review our website for details about home warranty companies in your state.
Check for pricing, what they cover in their home warranties. Take a look at the reviews of each home warranty on our site and the customer ratings. 
Get a Free Home Warranty Quote to ensure that companies connect with you directly or even call them to speak about plans.
2. Learn about home warranty company and costs. Home warranty companies offer the maximum amount of money that they are willing to pay for repairs and replacement within a year.
This can range from $1000 to $1500 for each appliance based on the plan and company. Some companies also offer up to $7500 for appliances and systems repair.
Get a plan that covers more than you need. Ensure that coverage will be enough so that you do not pay out of pocket expenses for repairs and replacements.
3. Get policies that are repair or replace. This means that if the appliance or system cannot be repaired then it should be replaced.
Do not sign for policies that have an obsolete parts clause
4. You should factor in all deductibles. Some companies offer a fee for service calls and maintenance bookings. Deductibles can range from $50 to $100 for each visit or service call.
There are options to choose plans with lower deductibles to save money. The lower the deductible, the higher would be your premium.
5. Thoroughly read through the terms and conditions and ensure that you know what is being covered. Certain warranties cover only a few parts. This is why you should know what is covered and what is not.

There are instances where appliances are not covered due to power outage or if it stops working based on a certain setting

Perform regular maintenance of appliances and systems is need to ensure that these items are covered

Certain conditions of the home warranty companies state that you cannot choose your repair company.
C) Getting the Home Warranty
1. Check if you need a home inspection to get a home warranty as this is needed before you sign up. They will check the current state of appliances and systems and determine if they can cover it.
2. Compare quotes that you can get from different companies. Get a free home warranty and have a home warranty company connect with you. Check what will cover your needs and fits your budget.

Some home warranty companies may allow you to negotiate the price for a plan or your deductible rates if you bring competitive quotes from other companies.
3. You can opt to pay yearly or monthly. This depends based on the cost of the warranty and you will gave to pay for the entire amount if you are covered for 12 months. 
You can choose to renew the warranty or renegotiate. This also gives you the opportunity to switch between plans and companies. 
7. How to File a Claim for a Home Warranty?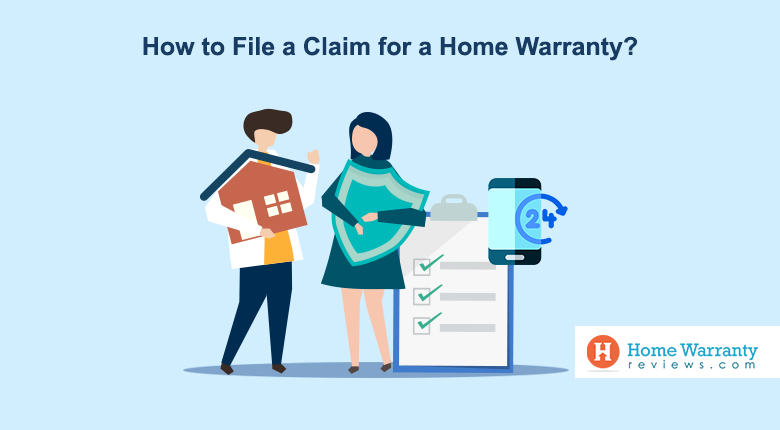 In this section, we will let you know how you can file a claim effectively. Here are some of the companies listed and the process involved in order to file a claim:
American Home Shield Claims
It has now become extremely easy to file claims online as AHS accepts claims 24/7. With a mobile-friendly website, it makes filing claims easy. 
Just find the warranty plan, select your items, add the contact information and confirm your request. Also, you can connect with a customer service representative to simplify the claims process.
In case you need a service recall, then you get a period of 60 days to rectify the issue. The waiting period of the policy is 30 days.
How to file an American Home Shield (AHS) claim?
File online claims through the website or call the claims department at 1 (888) 429-8247. If you already have an account, you can log in to the website using your email ID and password. AHS has a 24/7 claims department. File your claims by doing the following:
Find your warranty using your ZIP Code, address, phone number, and contract number. 

Select the item(s) that require repair or replacement

Enter your contact information and choose your preferred payment option for your deductible

Confirm the service request, after which you can register
Choice Home Warranty Claims
Choice Home Warranty has a well-equipped website with a 24/7 online claims department. The service recall period for a claim is 30 Days. Also, it takes 30 days for a policy to come into effect.
How to file a Choice Home Warranty claim?
Simply file your claim with Choice online or call their claims number at (1)888-531-5403. Here are steps to file a claim online:
Login to the website

using your email ID and policy number

Schedule a claim for a covered item

A certified trained technician will repair or replace the item
Your repairs should be completed within 2 business days or 4 days during weekends and holidays. Also, you will have to pay for either the service call fee or the actual repair cost (whichever is lower.)
2-10 Home Buyers Warranty Claims
2-10 Home Buyers Warranty provides claims 24/7/365. If the contract was part of a real estate transaction then it comes into effective immediately. Otherwise, the contract usually takes a 30 day waiting period.
The service call fee is fixed at $85 and the company has a service recall period of 30 days on labor and 90 days on parts. 
How to File a Claim for 2-10 Home Buyers Warranty?
In order to file a claim, you can call the claims department at 800.775.4736 or log in using your email ID and password.

If you are filing an online claim with 2-10 for the first time:
Create an account on the

Homeowner Portal

Log in to your account and select the system or appliance that requires repair

Enter information about the brand name, model and answer a few other questions, the nearest authorized contractor will be assigned to you.

After you place the service request and the service contractor is assigned, you can track the status of your claim on the portal.
8. How to Make the Most Out of Your Claim?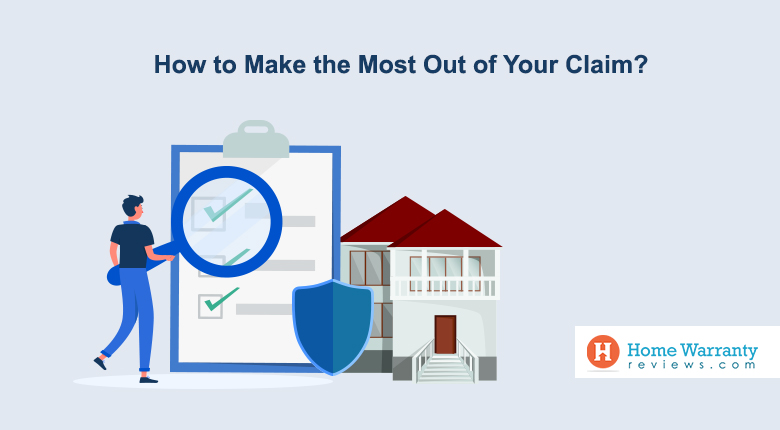 Now that you know how to file a claim with the best of companies, you should learn about how to make the most of your claim. There are several instances where claims can be denied. 
Let's take a look at what causes claims denial…
There are certain factors that need to need to be considered before you sign up for a contract. These items that are covered should be within the contract the you read. You also need to understand the reason why claims are denied. Some of the claim denials are based on thing stated in the contract.
So, here are some reasons why claims are denied:
Lack of Maintenance:

You need to ensure that the basic cleaning and maintenance of appliances are done. This means that things like HVACs should be serviced every year and the maintenance records kept intact

Code Violations

: Items would not be covered if they violate safety and installation codes

Unusual Wear and Tear:

Items would not be covered due to reckless usage

Improper Installation:

This is where having a home scrutiny done by a professional is so significant. Paying out a few hundred dollars for this kind of assessment could save you thousands of dollars and years of annoyance. For instance, if the HVAC system was not installed properly, or if the defect existed before the new buyer takes ownership, the claim could be denied. If the seller is reluctant to deal with issues that are found in a home inspection, think two times before you close on that home.

Excluded Appliances Clause

: You should know that not all appliances are covered and that your service contract list comprises of covered items. This means that only these items would be covered by a home warranty when they breakdown
How to Dispute Home Warranty Claim Denials?
Here, we will cover a few steps that will help you if you are disputing a home warranty claim denial. Start by being friendly and polite to the customer service professionals. 
All you have to do is speak to the customer service supervisors and their bosses to help resolve the claim decision. If these steps are not favorable then you can escalate it with the following steps:
Step 1:

Verify your home warranty documents. The definite

steps you have to take with the home warranty company to appeal a petition for denial

must be listed in the

documents.

Step 2:

Make contract with your home warranty company. Keep a record of all dates and times you talk to a company representative. Obtain the names of every person you speak to. Inquire for the required paperwork to demand a denial of your warranty plan.

Step 3:

Get the problem re-estimated by a third party. Speak to a local contractor or repairman and get a written estimate for the repair. Have the professional note in writing of what he thinks is the reason of the damage.

Step 4:

Pursue the warranty company's appeal process. Some companies want mediation actions be started by and finished by you before the issue can be taken further. Provide any documentation demanded by the company.

Step 5

: Approach Better Business Bureau (BBB.) Most companies are willing to resolve your issues and close BBB home warranty complaints to have a clean record.

Step 6: Call your State attorney general's office. The attorney general's office normally deals with home warranty fraud and service denials.
Step 7:

File a complaint in small claims court if your claim is small enough. Small claims courts are confined on how much money you can file for a suit. Ensure with the small claims clerk's office to settle on if your claim falls under the limit.

Step 8:

Get hold of an attorney for larger claims. Verify with your local bar association to locate an attorney knowledgeable in real estate and denial of service matters. The permissible charge for an attorney differs by area, but usually you will be able to sue the warranty company for the lawyer charges you paid other than your claim.
9. Pros and Cons of a Home Warranty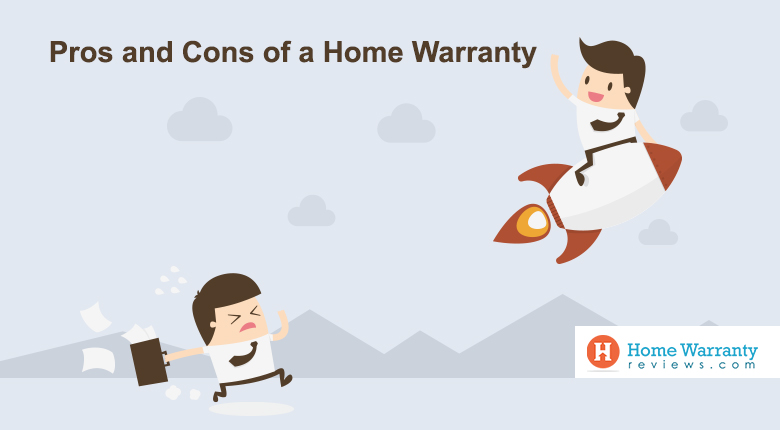 Always review the pros and cons before you buy a home warranty. Home warranties are great because they keep a check on appliances and systems.
66% of homeowners report the failure of two major items in their home within the first year of ownership. In California alone, 90 percent of home sales always include a home warranty.
Let's take a look at the pros…
Pros Of Buying A Home Warranty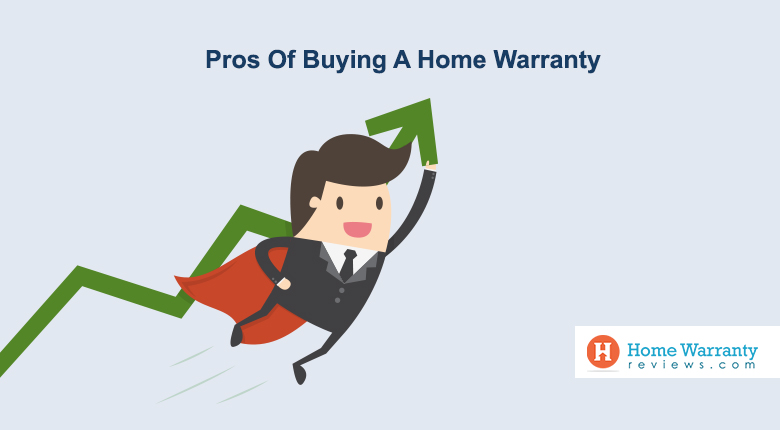 Home warranty service contracts are great for customers as they can save you money and you can breathe easy knowing that all repairs of covered appliances are an easy fix. Here you can find out why homeowners love and continue to renew their home warranty service plans:
Flat Rate Fixes Save You Money
There are times when home appliances and systems could lead to costly repairs. This is where a home warranty can save you a lot of money by taking advantage of the flat rate fixes.
When you have a fixed rate, you are sure that your home warranty company will only ask you to pay a certain fee for a job that costs several hundreds of dollars otherwise.
At a cost of $350 to $500, a warranty is inexpensive and more than pays for itself. Experts usually state that homeowners spend anywhere between 1 to 4% on home maintenance and repairs every year. This could be a minimum of $2,000 on a $200,000 house which is way more than the cost of a home warranty.
Peace of Mind
Even if you do not use a home warranty, you will get the reassurance that all systems will run like clockwork. This will give you peace of mind for a small fee which will not cut into your home budget.
A home warranty will ensure that you can relax and know that your home warranty is just a claim away from ensuring that things will work well once again.
Whether it's a leaky toilet or a broken air conditioner, you can avoid a crisis at your home with a home warranty. You're just a call away from fixing the issue.
Costly repairs can be mitigated and you wouldn't have to feel the pinch of a financial nightmare. These are most likely covered by a home warranty.
Easy Fix
All you need is to know the home warranty claims number or the email address to make your claim. Instead of having to research for repair companies, the home warranty contractor will comeby and ensure that the repairs are made.
Avoid Debt On Major Home Repair Expenses
System repairs like plumbing, air-conditioners and others could cost several hundreds of dollars. This could eat into your emergency fund and have a devastating effect on your family.
This could put your family in consumer debt and drain your monthly budget and strain your credit rating. With a home warranty, you would not have to worry about going into debt if your electrical system burns out.
Warranty Could Be Free
In case you are purchasing a new home, your warranty could be free for the first year. This could be given free once you purchase your home and this is done to increase the confidence of the buyers and to attract potential clients.
Flat Rate Service Calls
While some companies charge $150 or more, there are some that charge just $60 to $70 for a service call.
This is an affordable rate for homeowners and this remains the same no matter the cost of the repair or replacement of the covered appliance. This offers a saving over the normal cost of repair visits. Service costs are discounted further if the contract is upgraded.
Protection Which Fits Your Needs
Choose between a basic plan or a complete plan to ensure that your covered appliances are taken care of. While the basic plan offers fixes to major systems, it will also include appliances like dishwashers, fans, and ovens.
The complete plan, on the other hand, will include coverage to items like pool, roof repair and septic tank systems. Coverage is based on the plan you choose and increases based on what appliances you opt to cover.
Great Incentive For Buyers
In case you are set to sell your home, then a home warranty will instill confidence in buyers. A home warranty can help you ensure that all repairs are taken care of and completed within a specific time period. You are sure to see a bump in your sales price with at least a 3% higher than average increase with a home warranty.
Big Savings On Common Repairs
If you have a basic warranty contract then you can opt for replacements or repair of systems that commonly fail. This includes kitchen appliances, plumbing, and electrical systems.
Possibility of Enhanced Coverage
Since most providers give consumers a lot of choices, you can enhance your home warranty to expand its coverage to repair and replace items like pools, spas and multiple air conditioning units. This means that the policies will come into force once the policy is updated.
Cons Of Buying A Home Warranty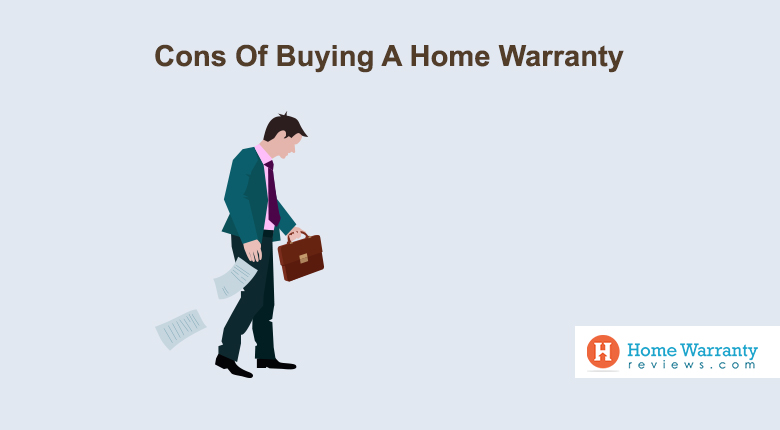 Though there are benefits of having a home warranty. You should know that there are several cons that come with it.
Though it is not simple to buy a plan and forget about it for a year, you should be careful when you maintain your home as some home warranty contracts may outweigh the actual cost of repairs.
Might Not Need One
For a relatively new home which is less than five years old or well looked after, you may have no claims to submit.
But avoiding home repairs for a year might be good for you if you feel that the money invested has not paid off. But a few hundred dollars is a small price to pay for peace of mind only if there is a major repair.
Receive More Coverage Than Required
A home warranty is a service contract with some of the features of an insurance. The thing about a home warranty is that you only get your money's worth when you need to use the policy.
If you do not use it during the contract's term, then you might feel that buying the policy is a waste of the $350-500 every year. You need to decide if it is worth setting aside some for this purpose.
Warranties Exclude Certain Repairs
Home warranties rarely cover acts of nature like floods or tree crashes on your roof. Though these are some of the most expensive repairs, you should understand that this would usually come with an insurance plan.
Choose Between Certain Repair Firms
Most companies form relationships with home repair businesses and develop contracts with repair professionals that keep costs down. This makes it similar to having a health insurance.
This also means that this has to stay within the network if it saves you money. Though it saves money, some people would not like to lose control over who does the repairs.
This means that when you are stuck from choosing from a list of contractors and then realize that you do not want to go ahead with them. This problem can be avoided by researching the contractors associated with the warranty company before signing up with them.
Some Warranties Cover Repairs Not Replacements
There are some contractors that want to spend little time and money on your home and choose to repair problems instead of replacing damaged appliances. Since repairs do not last as long as replacements, you could lose out on more, over time.
Several downsides may occur while signing up for a home warranty but savings encourage homeowners to purchase it. Though buying a warranty is a bit of a gamble, you should decide whether a few dollars each year would help you avoid higher repair costs in future.
Policy Should Belong to Homeowner
A home warranty will belong only to the homeowner. It will not protect you from loss if you rent a home. This is because renters do not have financial flexibility of people who can buy a home warranty.
This means that a home warranty will not fix what's broken on pre-existing conditions or broken fixtures are not covered. Also, you cannot choose your service provider as it is sent by the company.
Important systems like air conditioning, refrigerator or septic systems cost extra to get them covered. Repairs are more likely to be in order than replacement.
If you are happy with your current equipment, then it should be alright for owners. But, if you like to upgrade then it can be at your expense.
You should carefully maintain systems and appliances that are covered by home warranties. If it is not maintained to a certain level then you could be denied claims. At times the policy can be more expensive than DIY projects and simple fixes at home.
10. Is it Worth Suing a Home Warranty Company?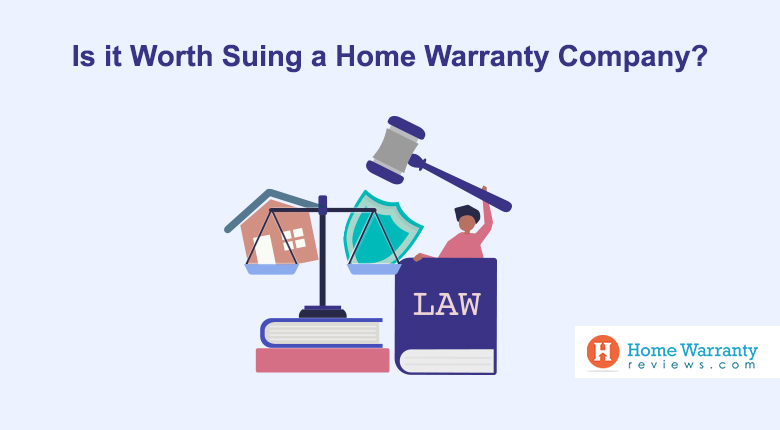 When it comes to dealing with home warranty companies, it can be quite difficult if they have not met your claims. This is when you might feel that suing these companies may be a viable option.
Not only is it irritable or stressful, you could spend a considerable time and money in fighting home warranty companies.
You need to figure out if its worth suing a home warranty company and protect yourself from dishonorable companies. You need to make sure that you have the right set of lawyers to sue companies.
How To Deal With A Warranty Company For Non Coverage On A Stated Covered Part In A Legal Contract?
You should ensure that you do not get emotional when suing a company. If you have exhausted all your options then you should sue them as suggested below:
Threaten to report the home warranty about filing a lawsuit and going to the media.

Contact State Attorney General

: In case you do not get a response then you take it up with the local attorney with your facts and documents as proof.

Connect with State Insurance Agency

: If these attempts to settle the dispute do not work then you should check whether this case can be handled by the state insurance agency

Contact BBB:

Share your complaint on Better Business Bureau. Once your complaint is reviewed, you will get assistance to receive the warranty benefits that you were promised.

Small Claims Court:

In case the above options do not work then you can consult the Small Claims Court. You can seek to recover an amount which does not exceed $10,000. If the home warranty company does not honor the claim then you can file a claim in the Small Claims Court. You can only file a claim if you are over 18 years old.
How To File A Lawsuit Against Home Warranty?
If you are looking to file a lawsuit against a home warranty company, then you will have to hire a lawyer specialised in home warranty cases.
Read through your contract to ensure that you know what you are up against. Instead of fighting for claims, you should initially check if your warranty company denied coverage in the contract.
Let the home warranty send you in writing why your claim was denied with the copy of your policy. If the denial is reasonable then you should not go ahead with the case.
If you still want to file a lawsuit, you have two options.
Go to your local magistrate court and file there. That's "small claims" or People's Court where you don't need an attorney but have to represent yourself.

If you are looking for more than the maximum amount allowed by small claims court you will need to hire an attorney. Get the policy and the letter from the insurance company with you. In case you find that no attorney will take your case then that's a sign you don't have a case.
11. How to research on HomeWarrantyReviews.com?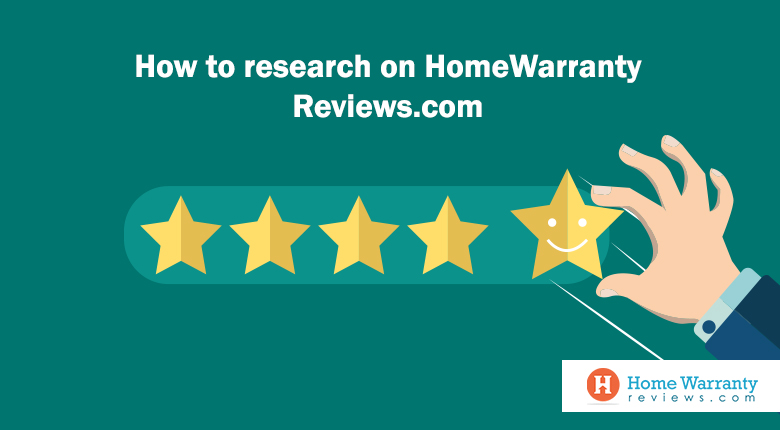 In 2006, our website, HomeWarrantyReviews.com was created provide objective and real life experiences of home warranty companies.
This is the first reviews platform dedicated specifically for home warranty reviews and research. Here, we have over 70,000 reviews from customers like you and 80+ companies listed on our site. 
You should be able to get all the information about home warranties, all in one place.
In time, we decided to look into deeper insights that homeowners, home buyers and seller face. This is why we introduced some new features, tools and the annual Home Warranty Awards.
Additionally, we added the articles section to address queries to home warranty, appliance warranty, appliance maintenance, home maintenance and much more.
Tools & Programs For Customers
In section, we talk about the tools that were introduced by HomeWarrantyReviews.com. 
This includes the Home Maintenance Calculator, Mortgage Calculator, comparing home warranty companies, and the Complaint Resolution Program (CRP).
Here is a short description of each of our tools and programs:
Home Maintenance Calculator:

With this tool, you can 

calculate the estimated cost of home maintenance

without a home warranty vs with a home warranty.





It also provides a percentage wise breakup of the total home maintenance costs and suggests home warranty companies with premiums much lower than the estimated maintenance costs.



Benefits of the Home Maintenance Calculator:
In under 5 minutes, you'll understand the importance of having a home warranty

Make sure that you don't overspend on your home warranty plan

It factors in the age of each home appliance and system

You can compare different home warranty companies & get FREE quotes

Compare your estimated home maintenance costs and choose a home warranty plan accordingly
Mortgage Calculator:

Home buyers can enter the specifics of their mortgage like the amount, interest rate and the 

interactive mortgage calculator

analyses how good/bad a financial investment it is. It also displays a graphical representation to justify the same along with a payment schedule to help one understand the breakup of the monthly payments.
Benefits of the Mortgage Calculator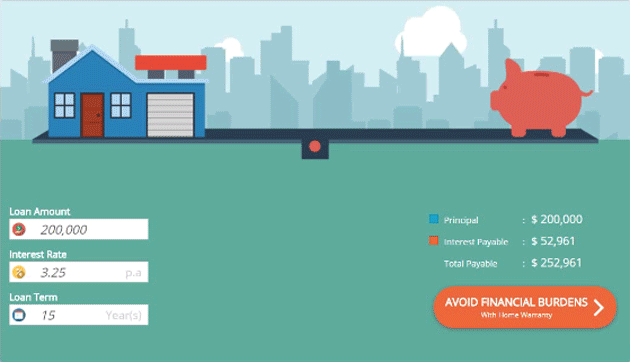 The interactive Mortgage Calculator represents numbers using a See-saw, Pie-chart & Payment Schedule

Determine your amortized mortgage payments by entering a few basic details

Add a Mortgage Calculator on your website for free by adding widget codes

Print, share and email your mortgage payment schedule and keep it for future reference
Comparing Home Warranty Companies:

You can choose to

compare the features of different home warranty companies

to make your research simpler.

Complaint Resolution Program:

Using the

Complaint Resolution Program (CRP)

, you can connect with a home warranty company to resolve your claim issues. Here, there are some home warranty companies that participate in order to maintain their online reputation.





Customers can opt to submit a negative review as a complaint and seek a resolution from their company within 30 days. If the resolution does not satisfy the customer, the complaint gets posted as a negative review on our site.
Benefits of the Complaint Resolution Program:
Get a guaranteed resolution while submitting a review within 30 days

If the resolution provided does not satisfy you, the review goes public & all our readers can view it

This urges Home Warranty Reps to manage the online reputation of their companies

CRP is only available for certain Home Warranty Companies who choose to participate in the program
Free Home Warranty Quotes: 

This feature truly defines our website and you can request for free Home Warranty Quotes from more than one company on the site.
The Annual Home Warranty Awards were initiated in 2012. The motive behind these awards is to acknowledge the home warranty companies.

This is because they provide high quality of services to their customers and also encourage other companies to improve the quality of service provided. 
The awards also evoke a sense of trust in homeowners who are interested in investing in a home warranty plan. 
There are four categories of awards, each based on different criteria such as customer satisfaction rates, digital experience of the website, the best regional home warranty service provider, and best customer service rates. 
Check out the home warranty award winners for this year.
Final Word
When it comes to a home warranty, you can be certain that your covered home appliances and systems are well looked after. 
All you have to do is pay for the yearly or monthly home warranty payments, pay for each service call once you have made a claim and let the technician do the rest.
Using the resources and information on HomeWarrantyReviews.com, you can be sure that you would make an informed decision before buying or switching from one home warranty company to another. It all starts with a Free Home Warranty Quote!