Top 10 Home Warranty Companies
With so many home warranty companies vying for your attention and making all sorts of claims about the kind of coverage they will give you, it can be overwhelming to figure out who is legit and who is bluffing.View more... That's why we have compared the home warranty companies that are the most popular on our site and brought out the best in each criterion that could influence your buying decision!
Once you have identified the companies that meet your needs, you can either get a quote right away or check them out further by clicking on the logos. You can read customer reviews to find out how they fare at meeting customer expectations.View less
Compare The Best Home Warranty Companies
48 states
Monthly cost- $46 - $55
Deductible- $85
2 Plans

Special Offer

First Month Free

Limited Roof Coverage

pros

11+ years of industry experience
Special offer of 1-month free coverage
Large contractor network of 15,000+

cons

Comparatively less extensive sub-item coverage
Not present nationwide
Get Free Coverage For First 2 Months

*

Get your first two months free when you choose the monthly billing option on your purchase of a new annual Appliances, Built-in Systems or Complete Home Plan. Excludes optional coverage and add-ons. Cannot be combined with any other offer. Not available in Iowa, Washington, Arizona, Massachusetts, Hawaii and Alaska

48 states
Monthly cost- $27.99-$39.99
Deductible- $75-$150
3 Plans

pros

40+ years of industry experience
180 day workmanship guarantee
Large contractor network of 18,000+

cons

Not available in Alaska and Hawaii
Service fees are a little bit higher than other industries

323-329-3985
49 states
Monthly cost- $34.99 - $114.99
Deductible- $75, $100, $125
3 Plans

pros

No systems coverage limits
Most comprehensive coverage plans

cons

Expensive Plans
No more customizable plans
46 states
Monthly cost- $28.67 - $53
Deductible- $75
2 Plans

pros

Great discounts
Free coverage

cons

Not present in every state
48 states
Monthly cost- $45 - $65
Deductible- $65, $95, $125
2 Plans

pros

High coverage limits
Service recall period of 90 Days

cons

Not present nationwide
No special programs
48 states
Monthly cost- $39.58 - $46.58
Deductible- $50, $100, or $125
1 Plan with Upgrade

pros

Choice of contractor
Choice of deductibles
Range of home types eligible

cons

No coverage in California & New Hampshire

877-401-0432
46 states
Monthly cost- $36 - $55
Deductible- $60
3 Plans

pros

Free roof coverage
30-day free trial
Offers multi-year service contracts

cons

No presence in NY, Nevada, Washington, and Wisconsin

844-935-0363
35 states
Monthly cost- $37 - $50
Deductible- $85
2 Plans

pros

Unlimited number of service requests
Special discount for veterans

cons

Not present nationwide
No special programs

877-348-2520
50 states
Monthly cost- $43 - $55
Deductible- $75 - $100
2 Plans

pros

Over 25 years industry experience
No mandatory home inspection or age restrictions

cons

Fewer than average coverage options

833-809-7446
29 states
Monthly cost- $50 - $100
Deductible- $100-$125
2 Plans + Upgrade

pros

Over 30 years of experience
Offers special marketing tools for home sellers

833-809-7446
HURRY! GRAB THESE SPECIAL OFFERS
How We Choose The Best Home Warranty Companies
Pretty much every company sings its own praises and therefore their claims of being no. 1 must be taken with many grains of salt. When HomeWarrantyReviews.com designed the ranking system, we took out a large element of human bias by making user feedback a key component. The user reviews talk about the quality of repairs, timeliness of scheduling, technicians' expertise, and more.
The companies should also be properly registered in all the states they operate in, according to the applicable laws. If they are a member of the NHSCA, that is even better. We also evaluate each company's plan offerings, pricing, and ease of usage as suggested by the contractual clauses.

Further reading: How To Decide Whether Home Warranties Are Worth It?
Home Warranty Companies with the Best Coverage
Standard Items - 10
Optional Items - 27
Covers unknown pre-existing conditions & has few exclusions
Coverage limit- Maximum of $1000
Standard Items - 23
Optional Items - 5
Covers unknown pre-existing conditions & very few appliances exclusions
Coverage limit- None for systems; $6000 per appliance
No of Items- Standard 17
Coverage limit- Maximum of $2000
Comparatively fewer exclusions
Homeowners tend to like home warranty plans that offer good coverage with great pricing. That's why we have shortlisted these three companies that offer the best combination of pricing with decent coverage. These companies also run special programs on our website for our esteemed visitors.
Most home warranty plans have the same waiting periods, exclusions, and coverage limits but these companies offer slightly better terms with fewer exclusions. The plans are also quite extensive and cover most critical home systems and appliances necessary to run your home smoothly.

Further reading: Home Warranty Coverage: What Is Covered And Not Covered?
Home Warranty Companies with the Best Prices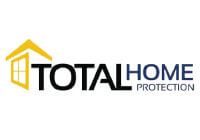 ServicePlus Home Warranty
Monthly pricing: $28.67-$53
Deductible: $75
Optional Add-ons: $2.92-$12.5 per month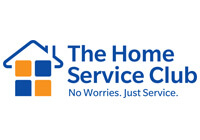 The Home Service Club
Monthly pricing: $51.25-$62
Deductible: $75
Optional Add-ons: $59-$200 annually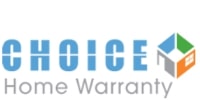 Choice Home Warranty
Monthly pricing: $46-$55
Deductible: $85
Optional Add-ons: $40-$180 annually
Some home warranty companies classify plans by the type of home device while others do so as per its criticality. Home warranty plans cost $300-$1500 a year, depending on the extent of coverage you want and the desired range of add-ons. While it's nice to get a budget plan, you should consider whether it would be best for your home. Older homes with a number of vulnerable systems and appliances would be better suited to comprehensive coverage plans.

Further reading: How Much Does A Home Warranty Cost?
Home Warranty Companies with the Best Service
Ultimately, the quality of services determines a home warranty company's positive reputation. Companies that use too many legal loopholes to deny claim coverage, or have very slow processing times upset customers. Transparency about the amount they pay out in claims, volumes of claims handled, etc. is very helpful to decide how customer-friendly they are.
As always, customer reviews are a pivotal guiding factor in ranking companies for service quality.
Quick despatch of repair service technicians
Handled over 4 million service requests
90-day workmanship guarantee for parts & 60 days for labor
Paid out over $130 million in claims in 2019
Quick processing of claims
30-day workmanship guarantee for services
Completes repairs and replacements in an average of 6 Days
Paid out over $19 Million in Claims
30-Day guarantee on service work
How To Choose A Home Warranty Company?
Despite our helpful groupings above, you may still be a little torn between several great choices. Should you pick the best coverage? What if you don't use the home warranty all year? Then do you choose by price or by size of the contractor network in your state? Read on to find out.
Get things sorted
No time before buying a home warranty to sort out your annual home maintenance? Well, trust us on the fact that once you try this process, you won't do it any other way.
First, get all the documentation connected to all your home systems and appliances in one place. Purchase documents, user guides, service records, receipts, etc. will come in handy if you stumble into the rare chance event of a claim dispute. Now, examine them.
Make a list of the most critical home systems and appliances to cover and their working state. If necessary, schedule a home inspection to verify the absence of pre-existing defects. Ensure that the items are well out of original manufacturer coverage. This is also a good time to make sure that you're not doing anything in contradiction to usage guidelines.
Research the companies
A great step is to check if your neighbors and friends recommend any particular company in your neighborhood. If not, HomeWarrantyReviews.com is at your service.
Compare plans, pricing, and search for sample contracts. Check out our detailed company profiles to get most of this information in one place.
Check out user reviews
Most companies market themselves really well, so the trick to figure out how they work is to look at the user reviews, especially when they come from people around your location. Even when a company has negative reviews, look at the nature of the review. Was it an issue due to the customer misunderstanding the contract (as it often is) or an actual lag in service delivery (a problem with unknown companies)?
Pay attention to people's opinions about the skillfulness of the service technicians because most companies don't let you choose yours.
Get Quotes
Find out how much you'll actually end up paying by submitting quote requests from the companies that interest you. This is a good time to read their contracts in detail.
And finally, pick the one that gives you everything you want from a home warranty for the best price.
Why Location Matters When Choosing A Home Warranty?
Speaking of the best prices, did you know that home warranties can vary in cost, based on the state your home is in? States that have high living expenses naturally have higher-priced home warranty services because the labor costs would spike up.
But more importantly, certain home warranty companies have better contractor networks in some states than others. This is why regional companies like Landmark Home Warranty are popular in the few states that they do serve. Even a nationwide company may have states with very poor contractor coverage.
This is why we recommend looking for reviewers from your city or county and talking to neighbors, friends, and real estate agents to find out which home warranty companies work best where you live.
Check out the top states where home warranty companies are really popular among homeowners:
How To Buy A Home Warranty?
Once you've done your due diligence and identified the best home warranty plan, you can buy it online from the company website or get back to the sales rep who discussed the quote with you via our platform. You can also buy a home warranty through a real estate agent.
The following steps spell out how a home warranty can be purchased easily:
Step 1:
Take stock of all the appliances and systems you have at home that need coverage.
Step 2:
Start looking out for a home warranty company. One of the best ways to select a company is by reading reviews written by other customers. Check out the user reviews posted for various companies and use the above list of the ten best home warranty companies for convenience.
Step 3:
You can also find a suitable home warranty company by connecting with our experts.
Step 4:
Once you finalize the company, identify a plan that is suitable to your needs.
Step 5:
After selecting a plan, you will be required to pay a premium, which generally ranges between $300-$700. You then sign the home warranty service agreement.
How Does A Home Warranty Work?
Without a home warranty, any appliance breakdowns can turn into a costly affair. Along with the monetary burden, you have to find a suitable technician to get the job done. With a home warranty plan, the companies take care of the job for you.
Follow the steps below to get your equipment fixed:
Step 1:
Call your home warranty company to register your complaint if you encounter issues with any home equipment covered by a home warranty plan.
Step 2:
They set up an appointment with a service technician from their network.
Step 3:
The repair technician will then arrive at your residence on the scheduled date & time, and fix the broken equipment.
Step 4:
The home warranty company will bear the expenses of the repair of equipment (and also of the replacements of the spare parts, if any).
Step 5:
You are, however, expected to pay a fixed service call fee to the visiting technician. It may range anywhere between $50 - $125 per visit depending on the home warranty company.
Frequently Asked Questions
Q.
Why purchase a home warranty?
A.
A home warranty can help save a lot of money on repairs and replacements of home systems and appliances breaking down due to normal wear and tear. You can get thousands of dollars worth of repairs in one contract term for one flat premium and a deductible.
Q.
Who regulates home warranty companies?
A.
Home warranty companies are regulated by different bodies in each state, such as the Texas Real Estate Commission. Overall, the National Association of Insurance Commissioners also make a lot of statements about the service contract industry, though it is not insurance. There is a self-regulating body called the National Home Service Contract Association (NHSCA) as well. The members follow regulations and ensure that they are properly licensed.
Q.
Which company has the best home warranty program?
A.
It's difficult to pinpoint any one company since they all tend to be better than each other in different aspects. That is why we classified the best performers in three aspects on this page.
Q.
Do home warranties cover maintenance?
A.
Home warranties don't cover home maintenance as this is something homeowners must do themselves. However, some companies offer system tune-ups and home care services that homeowners can use.
Q.
Is home insurance the same as a home warranty?
A.
They are two different items. Legally, a home warranty is not home insurance. The former is a service contract, while the latter is an insurance policy to reduce the liability costs associated with certain types of home damages. The two plans can complement each other in fully protecting a home.
Q.
Who needs a home warranty?
A.
A home warranty is a good idea for people who own older homes with aging systems and appliances likely to break down. It can also be a good purchase for landlords and home buyers or sellers.
Q.
What is a trade service call fee? Should this be borne by homeowners?
A.
A trade call fee is a payment that should be borne by the homeowner as part of the service contractor. It's akin to the co-pay or deductible concept of home insurance; a compensation from the policyholder for the repair technicians' services.