5 Most Reliable Home Warranty Companies in Texas
Texas is the second largest state in America, regarding the number of people living in it. That means a great number of households that need protection and maintenance. Also, statistics concerning the trends of population evolution are pointing towards growth in the future. Soon, new residences will have to be built to accommodate the growing no. of people. In a state with so many homes, a Home Warranty should be a must. Anything can go wrong and get broken, leaving you with the inability of doing your everyday tasks. Yes, there are companies that take care of these matters, but considering the high number of households that might need their assistance, you may have to wait for a while. As an advice to homeowners, here are five of the most reliable Home Warranty companies in Texas, as of June 2015.
1.
The most important appliances in your home, in case they malfunction and regardless of their age, will be repaired and handled by the Home Service Club. And in case your appliance cannot be repaired, their solution also foresees a replacement of the malfunctioning device. The company has an extensive network of sub-contractors, meaning that interventions at the client's house will be done in a short time frame. Customer service is available around the clock, in any day of the week, so you can call them any time you need assistance. Besides phone calling, any customer can access their website in case they need any of the services they provide.
The company is getting great reviews from former clients. They appreciated the short period of solving the matter and the professionalism of technicians. Customers expressed their contentment and stated that company is reliable and trustworthy.
They have two available plans for their services. The Standard plan, which cover some of the most significant appliances and systems within a home. And the Comprehensive plan, which includes almost anything needed in a house, regarding devices and household appliances.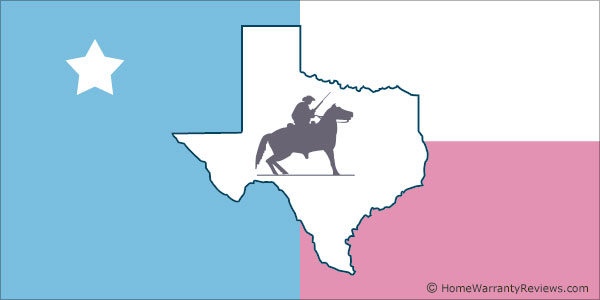 2. 
A large number of technicians and contractors who compose the American Home Shield team, are ready all the time to take care of any systems or appliances that might get broken in your home. They have built quite a reputation in their extended activity in this branch, earning thousands of satisfied customers, who got their appliances running in the shortest notice.
Customers are happy with the services received from the company, pointing out promptitude, respect and well-trained technicians on the field. Most of them did not wait longer than 24 hours to get their appliances working again, which is extremely important for every homeowner.
Regarding their plans, the company has quite a diversity. The most preferred by clients is the Combo plan, destined to take care of the majority of appliances and systems a house may have, at a very low price. They also offer a customizable Build Your Own Plan, which allows the homeowner to designate his priorities. Shield-Essential takes care of the devices that are most costly to buy and repair. Shield-Plus works the same way as the previous plan, but having a few extras. And Shield-Complete that gathers all the benefits of both of the previous plans, plus a couple of other advantages.
3. 
As the company claims, everything that comes with an outer metal case and gets plugged in, will be covered by their services. They also have a customer service available regardless of day or hours, and there are no fees for calling in each time you have a problem.
Reviews show that customers appreciate the company, some of them using their services for more than 10 years. They appreciate the availability of the customer service, the professionalism with which their issues are treated and the quality of the services.
The Complete Appliance Protection has four plans to offer to their clients. They have the Kitchen and Laundry plan and the Heating and Cooking plan, which both state what their cover in their names. They also have the Full House and Full House Plus plans, with extended covering regarding the type of appliances.
4. 
The services offered by this company regard both homeowners and real estate agents as well. They can take care of any appliance or system that refuses to work properly. Besides the traditional customer service, a client can also visit their website to find out information about plans, services or to become a member. There will also be a call fee of $65, regardless of the plan you chose.
Customers seem to be impressed by the services they receive. They appreciate the high quality of the repairs, fast solving of the matter and reliability at each call for a problem. Being there for the customers and offering the best support is the success recipe for this company.
The company offers four types of plans. Standard, Premier Plus, Value and Deluxe, each having specific coverage and price. From all these, Deluxe is the plan that offers the most coverage and solves most of your issues regarding appliances.
5. 
Repairs or replacements should never be a worry with the services provided by this company. It doesn't matter what type of home you have or what appliance gets broken, as long as the terms mentioned in the contract are met, Select Home Warranty will repair it for you. Their network of technicians and contractors is rather large so that they can be at your place in no time.
Customers are quite happy with the services and promptitude, claiming their issues were solved in a relatively short period. Also, they mentioned that the quality of the services is also reliable. Still, there were some customers wishing for some more coverage in the company's plans.
They have three types of plans available. Bronze Care, Gold Care and Platinum Care, and each plan has a specified coverage and a payment plan. If you wish to get maximum coverage, then you will have to opt for the Platinum care. Also, do remember that there is a service call fee for all customers, regardless of the plan.
To view a complete list of top rated home warranty companies use the link below:
---