Top Home Warranty Companies In New Jersey
PUBLISHED: November 2, 2015
•
4 MINS READ
Fondly called as the Garden State of America, NJ has much to offer for its residents. No matter where in New Jersey you are, if you are a homeowner, your primary concern would be caring for your family and your home. Like most homeowners, it's natural that you'll worry about the expenses of repairing unexpected damages and replacements of your household appliances. 
Take a look at the top home warranty companies in New Jersey. Before you scroll through our list of top home warranties in America, you should get your FREE home warranty quote, now!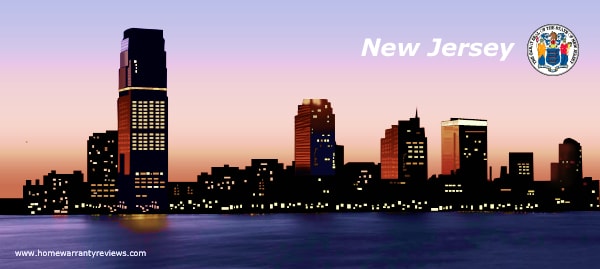 So here's our list of best home warranty companies in NJ based on user reviews and ratings-
These companies have been around for several years and are on this list because of the feedback they have received on our site from their customers. Take a detailed look at each one of 'em!
1. American Home Shield

American Home Shield or AHS as it's commonly called, is a company that founded the home warranty industry. Naturally, this is a company with unparalleled experience and a nationwide footprint. AHS also has a massive contractor network where every single technician is selected after a stringent screening process.
AHs offers plans that are designed to suit the needs of homeowners, Realtors, buyers and sellers alike. Their plans are reasonably priced and standard plans start from as low as $250 every year. The company also has an online claims facility and a customer service facility that runs around the clock. Get yourself a garden state home quote.
2. Home Service Club

Yet another popular home warranty company in NJ is the Home Service Club (HSC). This too is yet another company with nationwide footprint and with coverage in over 48 states. HSC too screens each technician in their contractor network and follow up with the customers to ensure that they are satisfied with the services.
HSC's plans start from $400 annually and the deductibles are charged between $65 to $125. Warranty purchases can be made through their website which also has the facilities to allow homeowners track their account. Online claims can be made just as easily as claims can be made with their round the clock customer care service.
3. Select Home Warranty

Headquartered in NJ, Select Home Warranty is one company which has plans to cover anything from rental properties to mobile homes and condo units. This NJ home warranty has three main warranty plans which vary in the extend of coverage and comes at affordable prices. This is one company that does not place an age restriction on the house or mandate a home inspection prior to purchasing a plan.
Select Home Warranty's plans start at $299 annually and the average deductible is charged at $45 per service visit. Customers can purchase plans through their website and even place claims online to schedule to a repair.
4. HSA Home Warranty

This is a company with close to 30 years experience in selling warranty products. Like the others on this list, HSA too offers competitive plans at compelling prices to its customers. More than just home warranty plans, the company also has a host of other services and even a newsletter for homeowners, sellers, buyers and real estate agents.
Annual premium for plans sold by HSA range between $589 – $619. The deductible varies depending on the kind of plan you chose but is usually between $50 – $100. HSA too has a 24/7 claims facility and also the facility to place claims through their website.
5. Choice Home Warranty

Choice Home Warranty is a popular choice among NJ homeowners owing to their comprehensive warranty plans and affordable pricing policies. With policies that will add to the value of your home, CHW has managed to garner a lot of positive feedback from their customers.
Standard plans are available at premiums ranging from $370 – $450. Deductibles are charged starting at $60. CHW too has an online claims facility and has a massive network of skilled, licensed and experienced technicians ready to be dispatched when claims come in.
The Bottom Line
This list has been prepared based on actual user reviews submitted on our site. Therefore, there is a good chance that we may have missed out on an awesome company due to insufficient reviews. We welcome inputs from readers based in NJ to know more about companies there. Do let us know what you think. Also, you can take a look at top home warranty companies in various states across U.S.A. Cheers!