Do Home Warranties Cover Water Heaters?
PUBLISHED: March 26, 2020
•
4 MINS READ
The short answer to this question is: YES. Home warranties cover water heaters. A water heater is a necessity in modern homes, quickly generating the hot water we need for so many things. It is a blessing in the winters of the US.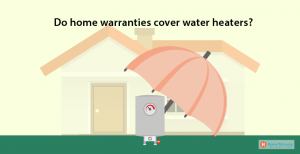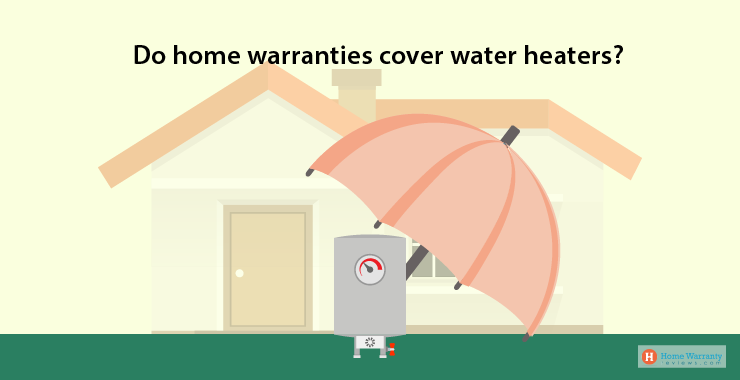 Home Warranty plans help save a lot of money by covering the repairs and replacements of systems and appliances vital to your comfort. Therefore, the water heater repairs are covered, as are water heater replacements.
The most common types of water heaters are the conventional tank-type ones, which may be gas heaters or electric water heaters. But people are also opting for tankless water heaters and hybrid heater models for energy efficiency considerations. Home warranty plans cover all these different kinds of water heaters. Let's take a look at the details of coverage.
How
Do Home Warranties Cover Water Heaters?
Most home warranty companies offer plans with one exclusively covering home systems, one for appliances and then a combined plan. Some may offer mixed plans with different numbers of appliances covered. A few offer customizable plans where one can choose the covered items.
If it is a part of your HVAC system such as in homes where the water goes to faucets after heating the air, then the water heater is covered in a systems plan. If not, then it may be mentioned under an appliance plan.
If you have a home warranty, replace water heaters that have broken down irreparably with only a nominal deductible payment. The company will pay for a replacement with an equivalent model to the one you have. This is if the repairs are costlier than a water heater replacement.
Home warranties cover repairs of most parts and components. Water Heaters with undetectable pre-existing conditions are covered as are malfunctions due to improper installation. They even cover failures caused by sediment, rust or corrosion within.
Make sure you have read your contract carefully to know what is not covered.
What Is Not Covered?
The following components are usually excluded (varies by company and plan):
Auxiliary holding or storage tanks

Energy conservation units

Fuel storage tanks

Water Heater Vents and Flues

Heat Pump Attachment
How To Maintain Water Heater So You Can Avail Home Warranty
Follow these simple tips to keep your water heater in good working order. Breakdowns due to improper maintenance may not be covered by the home warranty.
Drain or flush the water heater regularly. Choose the frequency based on the water quality of your location.

Keep the water heater clean. 

Ensure that the temperature-pressure valves are in perfect order.

Keep the temperature reasonably low like 120 degrees, so that the parts don't get scalded over time.

Maintain a 2 feet clearance zone around the appliance.

When your unit ages, use a fiberglass insulation jacket.
How To Get Your Water Heater Repaired?
When your water heater stops working, file a home warranty claim online or call the home warranty company's claims processing helpline. Some companies may let you choose a licensed contractor.
Once the contractor diagnoses the problem they report to the home warranty company. The company then takes a call on whether to pay for a repair or a replacement. You may have to pay a deductible to the contractor or the company as specified in the contract. 
How Long Will It Take?
The home warranty company tries to send in a technician at the earliest possible time, depending on availability. Water Heater repairs take about 2-3 hours, depending on the severity of the malfunction. If parts have to be ordered, it could take up to a week or two. The same goes for replacements.
On average, getting your device fixed on your own could cost about $900. But with a home warranty, water heater repair expenses drop drastically to a hundred dollars or two. You are also saved the trouble of having to scout for technicians. As the companies usually have large networks of licensed technicians, you can rest assured of the service quality.