Advertisment Disclaimer
We maintain complete transparency with the readers on our website. The company rankings on our site are independent of any marketing relationships that we may hold with a home warranty company. We may receive compensation for receiving quotes or placing advertisements. However, this does not affect a company's rankings. Companies are ranked solely on the basis of consumer reviews and ratings received from home warranty users.
Total Home Protection
Total Home Protection (THP) offers comprehensive home warranty plans at highly competitive prices. The Gold Plan offered by THP covers important systems and appliances, whereas the Platinum Plan provides more extensive coverage. Along with their plans, Total Home Protection is known for their customer-friendly approach, offering 24/7 customer service.
Total Home Protection pre-screens all the technicians to make sure that they are well-trained so that the customers get the best-in-class service. Total Home Protection is one of the few companies that covers repair or replacements of items without considering the age, make, or model of the covered equipment.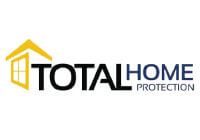 $1,500
Estimated Appliance Coverage
$1,500
Estimated System Coverage
Yes
Complaint Resolution Program
WHY Total Home Protection?
Offers coverage in all states except California, Washington, New York, and Nevada
Very low trade service fee
Service request can be placed online
Participates in the Complaint Resolution Program
Top class technicians
The policy comes into effect within 30 days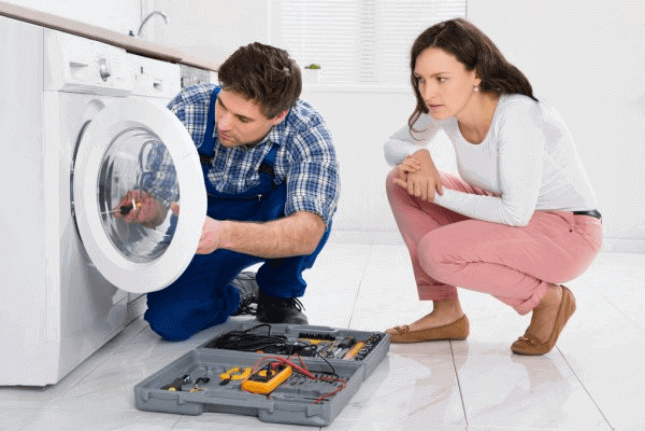 Total Home Protection PLANS
Total Home Protection offers customers two plans- Gold and Platinum. Customers also have the option to include extra systems and appliances under optional coverage.
Gold Plan: This plan covers major systems & appliances like a water heater, whirlpool bathtub, cooktop, built-in microwave, garbage disposal, and so on
Platinum Plan: This plan offers comprehensive coverage of systems & appliances which includes refrigerators, clothes washers, plumbing systems, and water heaters
You can also cover items such as a sump pump, well pump, septic system, second refrigerator, water softener, and lots more at additional cost.
Total Home Protection Cost
The cost of Total Home Protection plans is anywhere between $500- $599 annually. The deductible for plans offered by the company can approximately cost you $70. A home inspection is not required before the Total Home Protection plan comes into action.
Total Home Protection CLAIMS
Filing for Total Home Protection claims is very simple and convenient for customers. You can file your claim online 24/7 or simply dial the company's toll-free number. Follow these simple steps to file your claims easily:
File your claim online or via telephone to start the process
Once your claim is filed, Total Home Protection will assign one of their technicians to solve your problem within two working days
The technician will call you to schedule an appointment at your convenience
Once the technician arrives, you are required to pay the trade service call fee which is specified in your contract

Total Home Protection tries to send top class technicians to repair any malfunctions in your devices. Total Home Protection reviews state that the contractors provide excellent services and are very well-equipped to fix different types of problems customers face. Opting for a THP plan keeps your mind at peace as you know you are protected by the best-in-class services.
What You Should know about THP contracts?
THP policies start 30 days after the application is accepted, and continues for a period of 365 days. Waiving of the 30-day waiting period is possible if customers provide valid proof of coverage. The canceling of the 30-day waiting period is done at the discretion of the company.
If the services are not completed by the technician, the company will fix your devices without charging any extra trade service call fee for 90 days on parts, and 30 days on labor. If THP sends an independent contractor to repair or replace your devices a reimbursement will be provided, though proof must be submitted.
If customers opt for a second opinion they will need to pay the necessary amount if the result of the second opinion is similar to the initial opinion.
Coverage provided for systems and appliances is applicable to only one unit unless customers opt to pay an additional fee. If any appliance fails within 30 days of repair or replacement period, the company sends a technician at no extra charge.
If you harm a THP technician or employee you are breaching the contract created with the company. THP has the right to cancel the contract if it is found out you have caused harm to a company representative.
TOTAL HOME PROTECTION FAQs
How are the company's contractors rated and monitored?


Total Home Protection pre-screens each contractor before they join the company. All technicians that join the company are licensed and insured by specific agencies. THP technicians are also graded through several customer satisfaction records throughout their course of employment with the company.
Does THP limit the number of claims a customer can make?


No, the company does not limit the number of claims a customer can make. But customers must make sure to file a claim only if a device is damaged. Filing a claim when there is no problem with the device, is a waste of time and money for the customer and company.
Do customers need to pay a fee if they want to transfer their policy to someone else?


Customers are not required to pay any transfer at any point in time. To help you with transferring your policy you must contact customer care to guide you through the process. Make sure you explain the intricate details of your home warranty plan to the new owner.
Can I view a sample contract before finalizing a plan?


Yes, you must have a look at the sample contract before finalizing any plan. You can request customer care to send you a copy of the sample contract, or you can also check it out online. Make sure to read the sample contract and final contract thoroughly, before going ahead with anything.
Total Home Protection REVIEWS
Ready to share your home warranty experience with Total Home Protection? Click here to write your own review
https://www.homewarrantyreviews.com/wp-content/themes/HWR-2020