Cross Country Home Services Renames Itself to Cinch Home Services Inc.
PUBLISHED: November 6, 2019
•
3 MINS READ
Cross Country Home Services (CCHS) has decided to change its name to Cinch Home Services Inc. Other subsidiaries owned by CCHS, which include HMS Home Warranty and TotalProtect Home Warranty will also merge under the Cinch name. 
Speaking to the media, Cinch CEO Steve Upshaw said: "We chose the new name after we went through an extensive evaluation process to get an understanding of what customers want from a home warranty company."
Upshaw Further added, "We choose the name Cinch as it is simple, easy-to-use, and provides an easy customer service experience."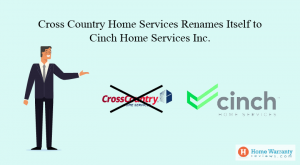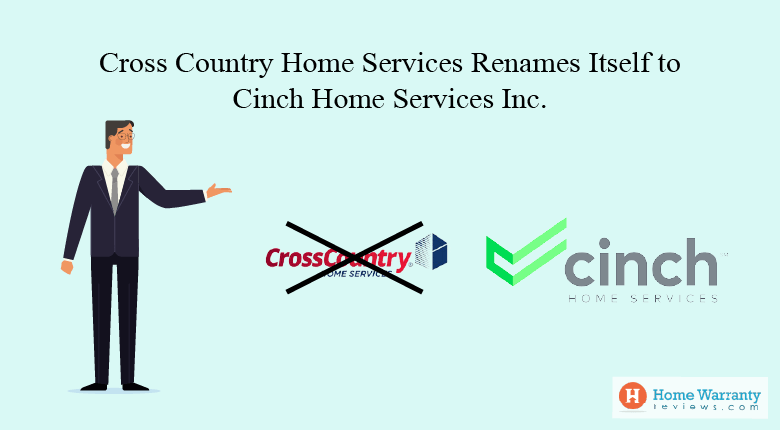 As per the company, its new brand name is in sync with its forward-thinking culture of the company. It also sends a strong message to its customers and competitors that it wants to be the best in the industry. 
How Cinch Home Services Stands Out Against its Competitors 
CCCHS not only sells home warranty plans through real estate agents but also via partnerships. It also sells policies to other companies that have a direct relationship with consumers, like banks, retailers, utility companies, etc. 
Consumers today are looking for the best home warranty company in the industry. CCHS have continuously been judging themselves on how to be the best in the market. Home warranty consumers today want simple, timely, and impressive solutions. 
Upshaw further added one way to provide quality customer service experience is "to open a self-service portal on the internet. The self-service portal lets customers monitor their claims on a dashboard. Integrating Amazon Alexa is another way customers can use their voice to submit a claim or see what's covered."
The 43-year-old business is a privately held company that is growing at double the average industry rate. The annual revenue is now approaching $500 million. Cinch home services' vision is to offer solutions that simplify life in every household in America.     
The home warranty plan by CCHS offers an annual premium of $395 and a deductible of $125. CCHS also has a contractor network of 40,000 professionals.  
When Should You Buy a Home Warranty Plan?
If you see that your systems and appliances are getting old, or your home is more than five years old. You should consider buying a home warranty plan. Home warranty plans cover your plumbing stoppages, toilets, hot water pumps, range hood, telephone wiring, ductwork Etc. Check out the top ten home warranty companies before making your choice. 
American Home Shield, (AHS) The Home Service Club (HSC), Select Home Warranty, (SHW) Choice Home Warranty, (CHW) and America'sAmerica's Preferred Home Warranty (APHW) are some of the top home warranty companies in America. The customers of these companies have rated and reviewed extensively on our website. 
Always get your free home warranty quote from the company of your choice to protect your home systems and appliances.