Should You Pay for a Home Warranty?
PUBLISHED: July 25, 2019
•
5 MINS READ
When it comes to homeownership, there are several costs that build up over time. You should consider a home warranty plan when you buy a home. Though you might feel that this is an additional cost, it can be termed as a saving since it will cut down on expensive repairs and replacements over time.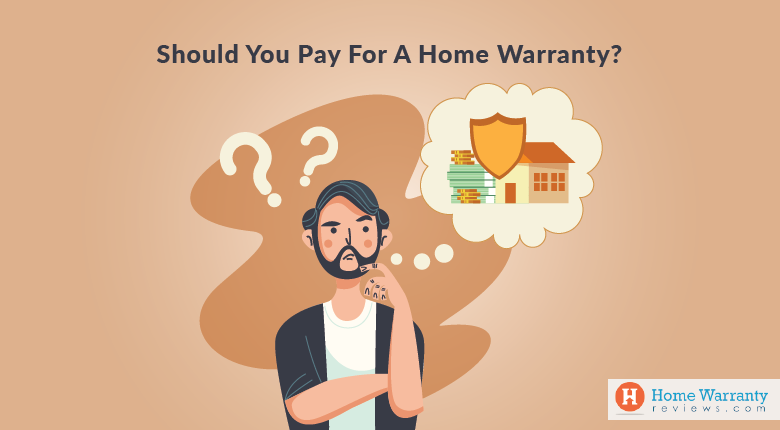 Usually, home warranties cost around $300 to $500 a year but it can cost an additional $100 to $500 based on the type of plan and company you choose. There is also a service call fee that you will be charged for each claim.
Understanding a Home Warranty
You should truly know what a home warranty is before you buy into a policy. You need to read the fine print and understand what is covered and what is not. Also, a home warranty is generally a home service contract that ensures that appliances and systems are covered from breakdowns due to wear and tear.
Most often, home warranties cover mechanical components of home appliances and systems. There are times that home warranties are gifted by real estate agents to home buyers to ensure that all damages to appliances and systems during the transaction period are covered.
Is a Home Warranty Worth The Money? 
When it comes to buying a home warranty, you need to weigh the pros and cons before you decide upon a home warranty. It depends on the situation that a home warranty is a great deal for a buyer selling a property.
Warranties can save you money when they are used correctly. This means that you should ensure that you opt for claims only for covered items that are within the contract. This can save you hundreds if not, thousands of dollars when you just pay for a service call as compared to the repair or replacement.
If the home warranty ensures that they hold up their end of the bargain. Then you can be rest assured that your appliances and systems are well looked after. These home warranties look after all repairs and replacements of appliances and systems that fail due to normal wear and tear.
Home Warranties for New Homes
Home Warranties make great sense even when you buy a new home. This is because you will still have several other costs that you will handle and a home warranty will act as a buffer to unnecessary repairs and replacements. It's great when you moved into a new home and systems and appliances are previously used.

This is why it's important to read the contract thoroughly and understand what it covered in terms of systems and appliances. It is vital that you know what the plans covers and what it does not cover.
When it comes to home warranties, it's all about perspective. If you are looking for a home warranty then you should not be looking for a way to get everything replaced. This can make you feel disappointed. But, it acts as a safety net to ensure that you find the comfort of your home warranty.
Buying Into Home Warranties
When it comes to unexpected home repairs, it can certainly put a dent in your bank account. It can easily eat into your emergency funds. This can put pressure on you, especially when you have several other payments like mortgage payments, personal loans and much more. Check out the top home warranty companies like American Home Shield, The Home Service Club and lots more.
First, you should read through the different home warranties that are available. Look through the top home warranties that are on offer.
Second, do a small comparison of the home warranty companies and determine which are the best plans.
Third, read through the contract thoroughly and understand the intricacies that come with the contract.
Fourth, get a free home warranty quote, read reviews and check the ratings of several companies before buying into a home warranty plan.
Finally, a home warranty representative will get in touch with you and let you know about the different plans that you can negotiate and finally take a decision.
When it comes to selling a home, you should know that a home warranty will help increase the price of your home and sell your home faster. Plans cost around $300 to $500 for a year. The warranty is transferred from seller to buyer within one year on the closing date of the sale.
In most places, a seller pays for the coverage because it's a sellers' benefit. This is because the buyer won't be calling the seller at the time of closing if something breaks. Several realtors give real estate agents a home warranty as a gift.
Yes, you can buy a home warranty after closing. The home can be covered by warranties at any time. This is regardless of whether you lived in the house for a few days or a few months. The coverage options will remain the same.
You can purchase a real estate transaction during a real estate transaction. Here, you can opt for a discount if the purchase of the home warranty is done within 30 days of closing. You should know that the age of a home does not affect the purchase of a home warranty, no longer how long you lived in it.