What are Home Warranty Hidden Costs?
PUBLISHED: June 4, 2012
•
6 MINS READ
When is the homeowner supposed to buy a home warranty? A home warranty is not a plan that can be purchased and used for the life of a home, but it is warranty coverage for home appliances. It is procured before the sale of a home and acts as insurance for the new homeowner. But what are home warranty hidden costs? Read this interesting post to know more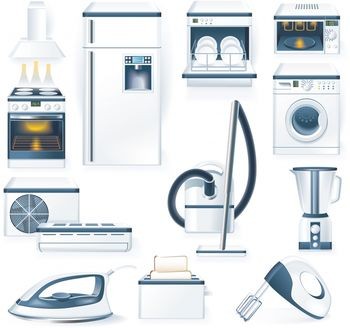 People accept loans to purchase real estate, not wanting or expecting to spend extra on repairs for systems, appliances and things such as roofing. These hidden costs usually leave new homeowners in complex positions. A home warranty protects the new homeowner against these unexpected problems. Sometimes issues with different household features such as appliances come up in the closing days of a real estate contract. This can make a closing tricky and cost the original owner large sums of money they had not intended on spending. These issues might also convince the potential buyer to pull out of the deal, resulting in a failed transaction. The seller must then perform the necessary repairs before putting their home back on the market. A home warranty can only be implemented for working appliances and systems. The age of the item is not taken into consideration as long as it is in working order.
Prior to Purchase
Retailers, installers and manufacturers may provide separate warranties, each of which covers a different part of the home. Inquire for copies to take home and contrast against other packages from other retailers. Ensure that you get a copy of the complete warranty, not only a summary brochure. A glance at the combined terms of all the warranties that cover a home. All new homes must have a warranty but old or used homes may not, or may have a limited warranty. Be cautious of homes sold with no warranty – there may be several hidden problems with the home. Also, look for a home warranty that has no waiting period.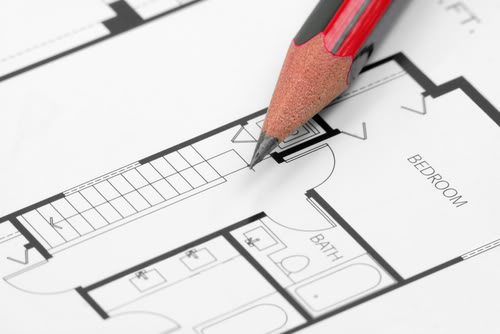 How long does the warranty last? For existing homes, warranties last about a year after which you can renew them. For newly built homes sold by the builder, the warranty provided by the builder can last for as long as 10 years but incorporates shorter coverage terms for certain systems and materials. For instance, the doors, trim and drywall may be covered for the few years of the warranty term, while major damage or structural defects to load-bearing portions of the home are covered for quite a few years longer, as long as it meets the severity of defect stated by the warranty coverage. Again, make sure to read the fine print.
What is covered and what is barred? Warranties usually disclaim responsibility for consumer abuse, normal wear and tear, neglect of maintenance, and site preparation. Many exclude "cosmetic" items and some exclude important items such as wall cracks and leaky faucets, and doors and windows. Used homes typically have extremely limited warranties. To learn more, check out What is not Covered by Home Warranty article
What can cancel the warranty? Sometimes moving or selling the home together with improper site preparation can void the warranty. Does the home need regular maintenance to keep the warranty in force? If yes, what kind of maintenance?
Are appliances covered by a separate warranty? Whom do you contact for service? Who performs the warranty work? How does the retailer, manufacturer, and installer split job? Whom do you contact first? It is recommended to purchase directly from a manufacturer, but it is not possible in all states due to licensing laws.
Be wary of "extended warranties." These are often little more than high-priced insurance products issued by 3rd party companies. Terms of the extended warranties may be dissimilar than the original warranty, so assess them as closely. If you are financing the extended warranty, then interest costs should be considered as one of the factors.
Arbitration Clauses: These contract terms restricting your right to take legal action are more common in manufactured homes than conventional buildings. You must ask whether any of manufacturers, retailers or the finance companies use mandatory arbitration clauses in their contracts. What does it cost to file a claim? Will they sell you the home warranty without the clause, or with the clause changed to your satisfaction? Request to see the argument while shopping.
Quality of Service: Check whether the retailer has references from previous customers. Verify with more than one, possibly people who have been in their homes long enough to endure the excellence of warranty service. You can also check the history of the manufacturer, retailer, and installer. Many states want retailers to be licensed.
After the Purchase of Home Warranty
For new homes sold by builders, store all documents pertaining to the sale of your home, in addition to any correspondence with the retailer, manufacturers and state or federal agencies. Evaluate the homeowner's guidelines and other information found in the homeowner's manual that your retailer gives you upon receiving your new home. This manual is needed by Federal law. There must be facts on how to deal with warranty issues, as well as maintenance necessities that may need to be pursued to keep your warranty valid.
Maintain credentials of maintenance performed on the home.
Small Print Clauses and Hidden Costs of Home Warranty
Waiting period – normally 30 days from the date of purchase of a home warranty
Claim denials are very common and some of the reasons include negligence and lack of maintenance of appliances. For HVAC units, are you supposed to get the annual maintenance performed by a professional? Make sure you keep maintenance records.
Trade/Service Call Fee – You are required to pay service call fee per repair incident. The amount is anywhere between 50 to 100 dollars.
Repair Over Replacement. Even if an appliance is faltering very often, the service providers tend to repair it rather than replace it as it will cost them less. Due to this tendency of service providers, you have to face the same problem repeatedly, without having much control over it as you are tied down by spending in the plan.
Max Limit – Some companies will set the ceiling on the maximum amount on repair expenses they incur. Make sure you understand these limitations.
As you near the end of your warranty period, cautiously examine the home for signs of problems.
As a consumer, identify what is and is not covered before purchasing any home warranty. Ensure the details are clarified in any contract before you sign it.
None of these aspects should deter a buyer from purchasing a warranty that meets his or her needs but it takes a fair amount of due meticulousness to identify all the hidden costs in buying a home regardless of whether it is new or used.