Servicemaster Provides an Update on the American Home Shield Spin-off
PUBLISHED: March 29, 2018
•
3 MINS READ
ServiceMaster Global Holdings, Inc. (NYSE:SERV), America's dominant provider of residential and commercial services, provided an update on Mar 26, 2018, regarding the spin-off of American Home Shield.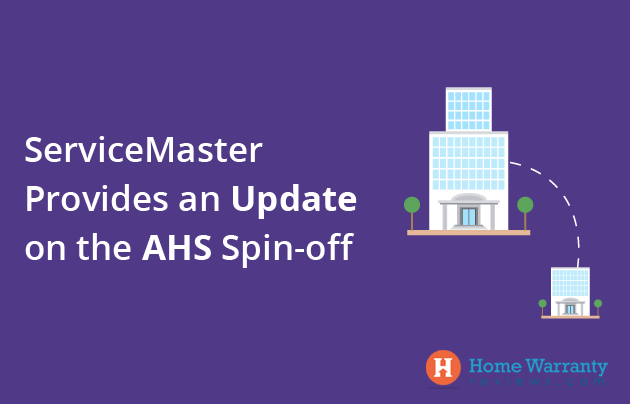 In relation with the spin-off, ServiceMaster was on the lookout for a dynamic chief executive officer to persistently propel the sturdy performance of American Home Shield. Someone who can pursue its distinct individual strategies and growth opportunities available to it as an independent public company, post the spin-off. In due course of time after the search commenced, Tim Hayes, the President of American Home Shield has decided to leave ServiceMaster to pursue other interests. The spin-off continues in its course and is expected to be completed in the third quarter of 2018 as planned.
Steve Hochhauser is to serve as the interim leader of the home warranty business until the permanent Chief Executive Officer is hired. Prior to this, Hochhauser was the CEO and Chairman of John Manville, a corporation that makes insulation and roofing materials in Denver.
"We are grateful for Tim's contributions to ServiceMaster during his time with us and very pleased to have Steve join us to provide interim leadership to American Home Shield as we continue to prepare for a successful separation from ServiceMaster," said ServiceMaster Chief Executive Officer Nik Varty. "Steve's extensive leadership experience with a number of large organizations and outstanding management skills makes him well-suited to guide AHS through this exciting period," he added.
The American Home Shield spin-off is being overseen by Dion Presson, the Senior Vice President of Business Development and a former Ingersoll Rand executive. Hochhauser has held diverse leadership positions which include chairman and CEO of Johns Manville, and executive positions at Honeywell, Ingersoll Rand, and United Technologies. He has also served on the board of directors for private companies and serves as the chairman of the board of a private chemicals company.
HomeWarrantyReviews.Com and American Home Shield
Home Warranty Reviews provides a platform to assist common man in comparing and choosing the best home warranty policy for your home. The website has been collecting reviews from home warranty users all across the United States for the past 11 years. This helps you choose the best policy from a reliable company that provides home warranty in your city. The website provides positive, neutral and negative reviews for all the companies listed to help you make a wise investment.
Out of 80+ companies on HomeWarrantyReviews.com, American Home Shield was awarded the 2018 Top Rated Company based on the customer reviews we received in 2017. We also provide the feature of getting a free home warranty quote. If you are looking for an accurate estimate of what your home warranty would cost you, you can use the Home Maintenance Calculator. We wish you the best in your home warranty shopping!