What Does A Home Warranty Cover? And When Is It Worth It?
Home warranties help protect the critical devices in your home in the long run. They are incredibly cost-effective and come with several other benefits for homeowners. But you should know what does a home warranty cover before going ahead and purchasing one.
Most home warranty plans cover conventional systems and appliances such as your refrigerator, dishwasher, air conditioner, ceiling fans, microwave ovens, doorbells, garage door openers, etc. Depending on the age of your systems and appliances, you must take a call on which plan to choose. This detailed post will explore lots more about home warranty coverage, the types of homes that require a home warranty, the different types of home warranties, the economics of warranties, etc.
HOME WARRANTY PLANS AND COVERAGE

In general, home warranty plans can be classified in terms of their coverage. Let's take a look at some essential aspects of home warranty plans and the coverage they provide.
Comprehensive coverage plans cover a wide array of systems and appliances, ranging from your built-in food center to your smoke detector.
Basic home warranty plans are limited in terms of coverage and may not cover all the systems and appliances in your home.
If customers are interested in covering their well-pump, septic pump, guest unit, etc., the add-on coverage option is also available.
Customers should note that add-on coverage comes at an additional cost, depending on the home warranty company.
Who Needs a Home Warranty?

A home warranty is beneficial to protect the devices in new homes, older homes, and properties on rent. Home warranties are extremely helpful in safeguarding the older systems and appliances in your property. Since these devices are subject to break downs quite often, a warranty plan is ideal for protecting them.
One of the main reasons a home warranty can be beneficial is because they help you save money. Repairing devices is an expensive prospect, which can cost you thousands of dollars just to make minor fixes. Why go through that burden when you can buy a home warranty and save money in the long run. The table below marks the type of home warranty plan you can opt for, considering your home's age.
| | | | |
| --- | --- | --- | --- |
| | | | |
| Type of Home | Older Home | New Home | Rental Property |
| What plan to choose? | Combo Plan (American Home Shield) | Basic Plan (Choice Home Warranty) | Gold Plan (Total Home Protection) |
| Cost (Annually) | $600+ | $370-$450 | $500-$599 |
| Service Call Fee | $75+ | $85 | $70 |
Why Buy a Home Warranty For Older Homes?
Most of the systems and appliances in older homes are aged, making it susceptible to wear-and-tear. Getting a home warranty policy for your older home will help you protect these devices for an extended period at affordable costs. You must get a home warranty plan for homes aged five years or more. Here are some key points stating how home warranties help your older homes:
Home warranty policies cover several of your older home's critical devices.
Your HVAC, air conditioner, water heater, garage door opener, garbage disposal, and many more items are covered under warranties.
Buying a warranty for your older home Increases the value of your property.
Some of the other advantages of home warranties for older homes are as follows:

Easy Claims Process
Customers can file a claim online or through the phone, within a few minutes. Once your claim is submitted, the home warranty company assigns a trained technician quickly to resolve the issue.

Different Plans For Your Home
You could opt for a comprehensive plan if you want complete coverage, or on the other hand, if you prefer to cover a specific set of devices, a basic or moderate plan will be of value.

Top Class Technicians
With a home warranty policy in place, experienced technicians hand-picked by the tenured home warranty companies fix your devices.
Will a New Homeowner Benefit From a Home Warranty?

A home warranty policy for your new home depends on your requirements. If the new home you are moving into accommodates older systems and appliances, it is prudent to look for a home warranty plan. Here are some key points you should know about home warranties for your new homes:
In case the new home includes newer systems and appliances, a home warranty plan may not be needed.
A home warranty can be bought for a new home as an added layer of protection.
Here are some other benefits of a home warranty for new homeowners.

No Hassle in Finding Technicians
Home warranties are boon if you are moving to a new locality, as you need not stress yourself to find trustworthy technicians when the need arises.

The Perfect Plan
Opt for a 'Build Your Own Plan' for your new home, and cover only particular devices.

Peace of Mind
The peace of mind knowing that your devices get protected in the long run.
Why Are Home Warranties Important For a Rental Property?

As a landlord, it is important to consider protecting your systems and appliances. Landlords must consider protecting their devices because tenants may not take care of the systems and devices as if it's their own. We've noted down a few important points you should keep in mind if you own a rental property and are looking for a warranty package.
Tenants may cause extensive damage to systems and appliances, resulting in burning a deep hole in your pocket.
With a home warranty plan, you save a lot of money and know your valuable items are protected.
If you are wondering when to buy a home warranty for your rented property, you should go ahead and buy one immediately.
Some of the advantages of home warranties for rented out properties are as follows:

Transfer Your Contract Anytime
You can transfer your home warranty policy anytime, in case you are selling your property.

File a Claim at Your Convenience
If your tenant informs you about a malfunctioning device, file a home warranty claim at your convenience.

Tax-Deductible
Landlords can save on the cost of home warranties as they may be tax-deductible.
How to Buy a Home Warranty?

It is also crucial that you know how to buy a home warranty and make the right decision. This exciting infographic will help you understand how to go about the journey.
What You Should Know About While Buying a Home Warranty
Several homeowners nowadays have a lot of expectations from home warranty companies and are quite disappointed if their expectations are not met. As a homeowner looking to purchase a home warranty, you must understand home warranties come with certain advantages and limitations, like any other financial services in the market.
This mismatch in expectations has led many homeowners to write negative reviews about home warranty companies. Home warranty companies provide services depending on the plan you choose and its cost. It comes down to how well the customers research the plans and the coverage they opt for. Let us take a closer look at what you should expect while buying a home warranty plan.

All Round Protection
When you purchase your home warranty policy, you receive coverage for one year. All the systems and appliances mentioned in your contract get covered under the policy.

Customer Support
Most home warranty companies offer 24/7 customer support nowadays. If you have any queries, complaints, or positive feedback regarding your coverage, call up customer care.

Discounts
Home warranty companies offer customers several discounts on different occasions. These discounts may be provided at the time of buying a policy, or in between your coverage term.

Coverage Limit
Some home warranty plans offer a more extensive coverage amount for your systems and appliances, and some offer a lesser limit. Check the coverage limit before opting for a policy.

Claims Cost Money
When any of your covered devices starts malfunctioning, you file a home warranty claim. You are charged each time you submit a home warranty claim.

Pre-existing Conditions
Depending on a particular company, older devices with pre-existing may or maybe get under the contract. Read the agreement carefully before signing up.

Specific Parts are Covered
Not all parts of your systems and appliances get covered under the home warranty policy. Only specific components of an item are covered under a home warranty contract.

Repairs and Replacements
If a particular device cannot be repaired, it is replaced with a new system or appliance. But this depends on your device's condition and an assessment made by the company.

The Limitations of Device's
If an item is recently repaired or replaced and starts malfunctioning again, the home warranty company may not fix the device. Check your contract to understand coverage caps.
The Different Types of Home Warranties
There are different types of home warranties available in the market today. These warranties are designed to suit the varying needs of homeowners at various stages of their homeownership process. You can buy a home warranty at any time as long as it is the correct one.
There are three types of home warranties available, depending on your needs. We've listed them out for you so that you get a clear picture.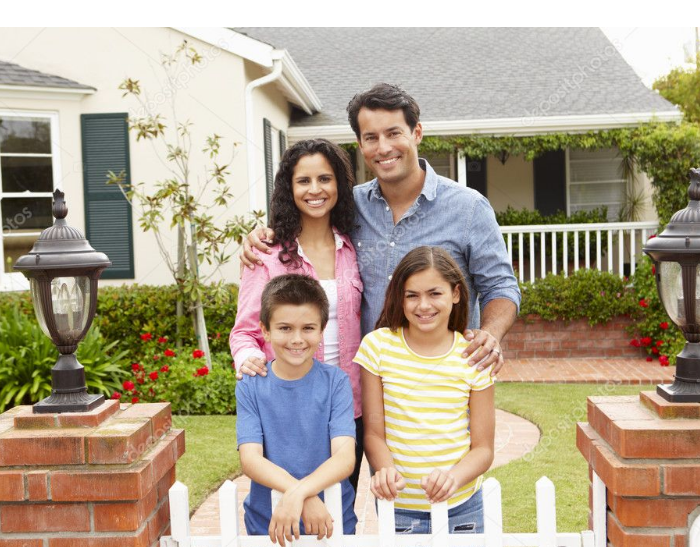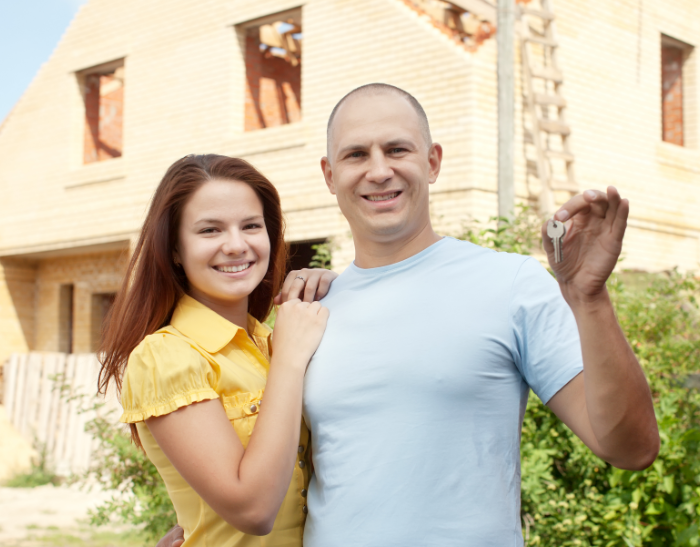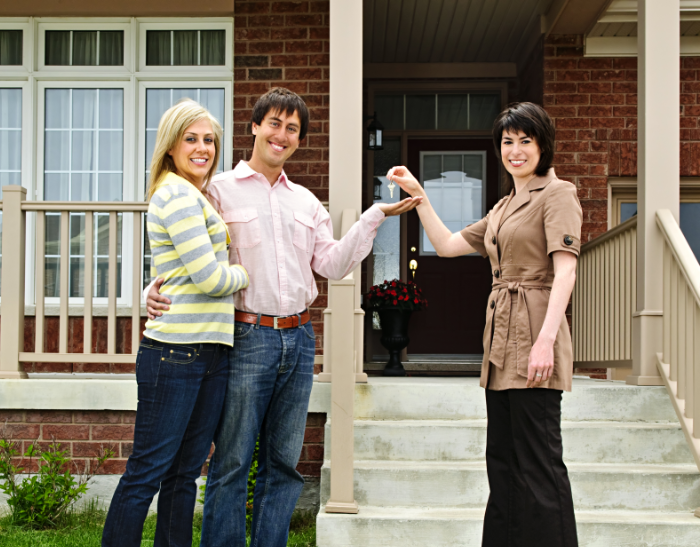 Homeowners Home warranty
This home warranty can be bought by existing homeowners only. Homeowners can buy this warranty if they are currently residing in a property. This policy covers all your conventional systems and appliances and provides repairs and replacements whenever needed.
Homebuyers Home Warranty
Must only be bought by people who are going to buy a home. The warranty is designed in such a way to meet the requirements of new homeowners only. A homebuyers' home warranty only covers those devices that were fixed before a property is purchased.
Sellers Home Warranty
This warranty is used by home sellers who plan to sell their properties. Buying a seller's home warranty can be very beneficial, as it helps sellers get an idea of what devices were faulty before the home inspection. A seller's warranty also increases the likelihood of your asset getting sold faster.
The points mentioned below will help you get a comprehensive idea about the benefits of home warranty plans:
Home warranties are worth it and can be extremely beneficial for older homeowners, as they receive comprehensive coverage for their systems and appliances.
These plans save thousands of dollars in the process and must also consider renewing their policy at the end of the year.
On the flip side, a home warranty policy may not be very beneficial for a new homeowner. But if the new home has used appliances, it makes sense to buy a warranty.
If the new home is completely bare and you plan to move in with older systems and appliances, consider a home warranty package.
For a rental property, a home warranty is an absolute necessity. It helps protect vital components of your home from expensive repairs or replacements. All a landlord wants is a good tenant, and peace of mind and home warranties take care of the latter.
The Economics of a Home Warranty

You must understand the economics of home warranties and how the home warranty companies function before signing up for your policy. The points mentioned below will give you better clarity about the monetary aspects of a home warranty package.
Use your home warranty as an added layer of protection; don't expect warranty companies to replace every malfunctioning device.
Annual premiums of home warranties range from $300-$600. If your annual systems and appliances maintenance costs exceed this amount, a home warranty plan will surely be a prudent investment. Check out our home maintenance calculator to analyze when is the right time to purchase your ideal plan.
The service call fee or a deductible of a home warranty ranges from $50-$125. Each time you file a claim, you must pay a deductible. Customers should also note that the service call fee varies from company to company.
You must check the coverage gaps of a home warranty before going ahead with a policy. It gives you a fair idea of what you can expect from your policy.
Are Home Warranties Worth it?

After reading through, you must be wondering whether you should go ahead with a home warranty. The simple answer to that question depends on your situation. Home Warranties will be a worthwhile investment if the following are your expectations:
Protection for your systems and appliances
Insurance against unforeseen expenditures emanating due to systems and appliances breaking down
Peace of mind from the unplanned financial burden
An added layer of coverage for your critical devices
Top Home Warranty Companies in the Market

There are several home warranty companies in the market, and therefore identifying the ones that offer value for the buck is tricky. Here are some companies that have managed to please most of its customers by offering services that matched their expectations. The below-mentioned top home warranty companies offer customers several plans to choose from and a range of other benefits:
X-factor:
Leading home warranty company in the market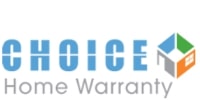 Choice Home Warranty
Based on 6,909 Reviews
This company is a popular prospect among homeowners in the country. The company covers almost all systems and appliances in an American home. With over 11 years of industry experience and a vast contractor network of well-experienced technicians, Choice Home Warranty is a good buy.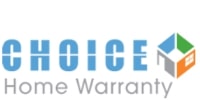 X-factor:
First month free & 50% off
X-factor:
$100 off & 2 months free
The Final Word
The right time to buy a home warranty policy depends on the type of property you reside in and your devices' age. Also, a lot depends on your current circumstances and whether your devices need that extra layer of protection.
But one thing is for sure. Home warranties guarantee you peace of mind also increase the value of your property. If you have a good or bad experience with a home warranty company, please share your review. It helps other homeowners make a choice they don't regret.
Frequently Asked Questions
Are different payment options available for home warranty plans?
+
✕
Does a homeowner need to pay any additional expenses on a home warranty policy?
+
✕