HSA Home Warranty
HSA Home Warranty has been in the home protection business for more than 30 years. The company offers comprehensive coverage for major systems and appliances in your home. Read HSA home warranty reviews to understand what other customers have to say about this company.
Contacting the company's customer service is extremely easy and hardly takes any time. Once you have requested the customer care helpline for a technician, HSA Home Warranty sends you a skilled service technician to get the issue resolved. The company strives to deliver its best in terms of customer service and qualified technicians to ensure you get the best.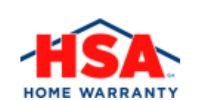 $300
Estimated Appliance Coverage
$1,500
Estimated System Coverage
No
Complaint Resolution Program
WHY HSA Home Warranty?
Providing Home Warranty Services since 1984
Customer service available 24/7
Online portal available to solve any customers-related issues
The policy comes into effect within 30 days
Licensed local sales executives
HSA service guarantee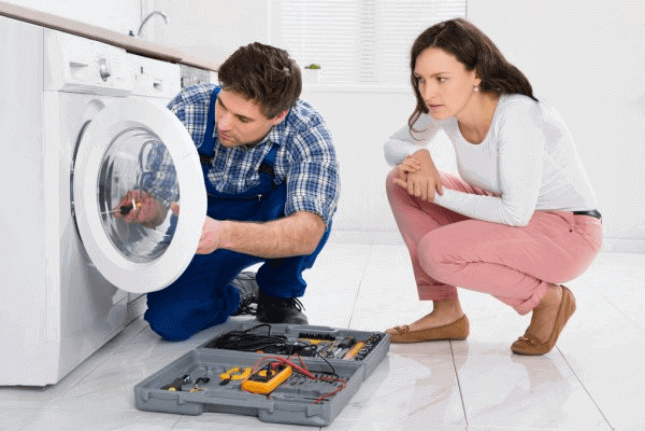 HSA Home Warranty PLANS
HSA home warranty plans protect your systems and appliances if they break down. Along with ensuring that your home's systems and appliances are protected, the company strives to deliver top class service.
Here's a look at the plans the company offers to their customers:
Basic Coverage Plan: Covers things like your electrical systems, whirlpool bathtub, refrigerator, ductwork, garage door opener, and so on
Seller Buyer Coverage: Includes everything in your basic coverage plan and a trade call fee of $75- $100
Buyer 7 Star Upgrade: This plan covers your smoke alarms, dishwasher racks, central heat, and air register built-in microwave lining, and lots more
Buyer Options: Covers your hot tub, roof leaks, swimming pool, water softener, water well pump, and lots more of your systems & appliances
Seller Optional Coverage: Covers your attached humidifier, central heat pump, thermostat, etc.


How Much Does HSA Home Warranty Cost?
HSA Home Warranty plan can cost you anywhere between $590-$619 depending on the state you live in. The deductible for a system or appliance will cost you anywhere between $75-$100 depending on your residence.
HSA Home Warranty CLAIMS
Filing for HSA home warranty claims is pretty quick and easy. You will need to follow a few simple steps to get your claim approved, such as:
The first thing you will need to do is place a service request by going online or calling customer care
Select the appliance or system you want to be checked and answer the questions asked
Once your service request is approved the qualified technician will call you to schedule an appointment at a convenient time to you.
Once the time is decided an HSA technician comes to your home to solve the problem
The technician diagnoses the problem and lets you know the plan of action
How You Can Use HSA Coverage Actively & Smartly
All customers opting for an HSA plan can reach out to customer care 24/7 to file a claim as smoothly as possible. Don't ever hesitate to file a claim, if you feel something is wrong with a device go-ahead and talk to customer care.
It is important that you explain to the customer care representative what problem your device is facing, at times the rep may be able to help you, without filing a claim. You will save money if your issue is adhered to without filing a claim.
If you have fairly new devices in your home, you could opt for the basic coverage option, that way you save money, and yet your devices are protected. If your devices are older and you think may break down in the future, opt for comprehensive coverage, and protect all your older devices.
Another important aspect for a customer to remember is to always check whether the technician has a good rating. Once a technician is assigned check out his/her rating online if you are not happy with the rating, ask customer care to reassign a technician.
You can also renew your coverage after a year if you are happy with the services of the company. The amount you are paying may differ depending on your coverage plan.
HSA HOME WARRANTY FAQs
Does my policy get transferred to the new homeowner if I sell my property?


Yes, your home warranty contract does get transferred if you decide to sell your property. The new homeowner will receive coverage for the remainder of the contract. If the new owner of the property would like to continue with the coverage, he/ she can renew the policy.
Is everything in my home covered under an HSA home warranty?


Not everything in your home is protected under an HSA home warranty, only what's mentioned in the contract is covered. HSA does not cover non-mechanical pieces like walls, windows, and doors. Pre-existing conditions and improper installation are not covered by the HSA contracts. You can call up customer care at 1-800-367-1488 for any clarifications.
If customers file a claim, are there any additional charges that I need to pay?


At times you may be needed to pay an extra amount, this amount will be charged if you need to install a new device in place of the existing system. But in most instances, customers only need to pay deductibles, however, read your contract if you have any doubts.
Can a customer choose a contractor?


No, a customer cannot choose a contractor. The company will assign a trained technician to fix your devices. Be rest assured that HSA network of contractors come with a lot of experience and are well trained to do a good job. Once the technician comes over you can tell them a few important problems your device is going through, this will help them do a better job with repairs.
Does coverage vary depending on the customer's location?


Yes, coverage does vary depending on where a customer lives. All customers must check devices are covered in their state and what is not before signing up. Reading other customer's experiences on HomeWarrantyReviews.com can help you get a better understanding of coverage in your state.
HSA Home Warranty REVIEWS
Ready to share your home warranty experience with HSA Home Warranty? Click here to write your own review
https://www.homewarrantyreviews.com/wp-content/themes/HWR-2020