Why Get a Home Warranty Quote?
PUBLISHED: November 21, 2019
•
3 MINS READ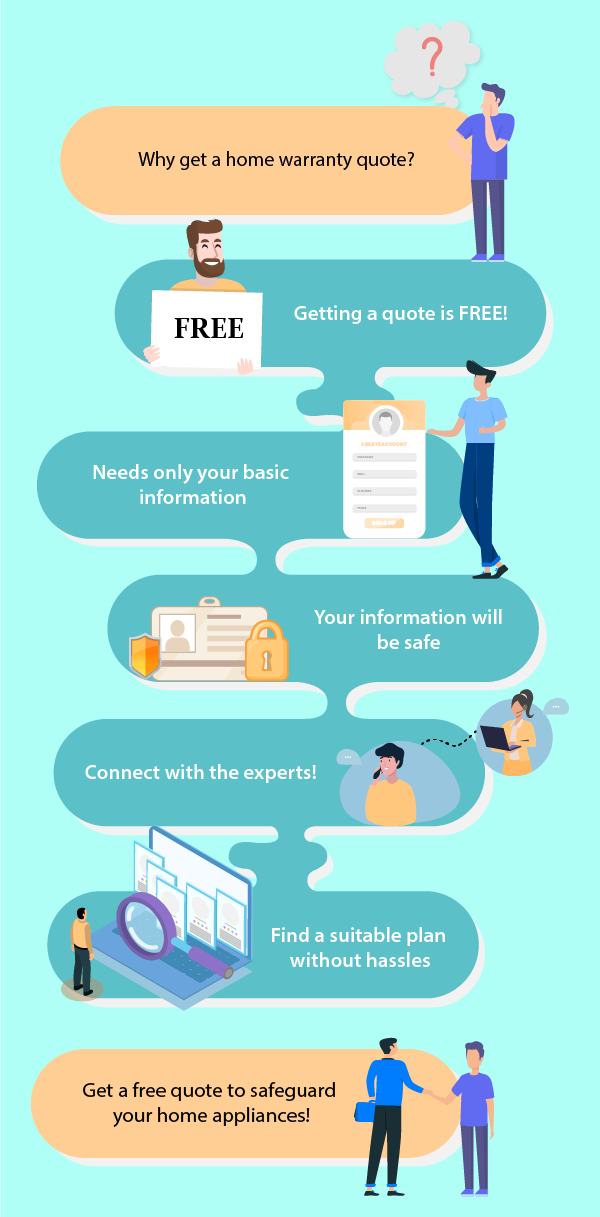 Are you looking for a home warranty plan that caters to all your needs? This could need long hours of research, wherein you may have to read many blogs, reviews, and ratings and yet be unsure of what you are getting into. Or, on the other hand, you could get a free home warranty quote that would directly put you in touch with experts!
All we need is your contact details to put you in touch with the experts when you ask for a home warranty quote, who will then take over to suggest the perfect plan that fits your needs. Be assured that your information will be safe and secure. Finding a perfect plan was never this easy!