HomeWarrantyReviews.com Industry Round Table – Issue # 1
PUBLISHED: March 14, 2016
•
6 MINS READ
Today's topic:  Customer Service Success Through an Efficient Contractor Network in Home Warranty Industry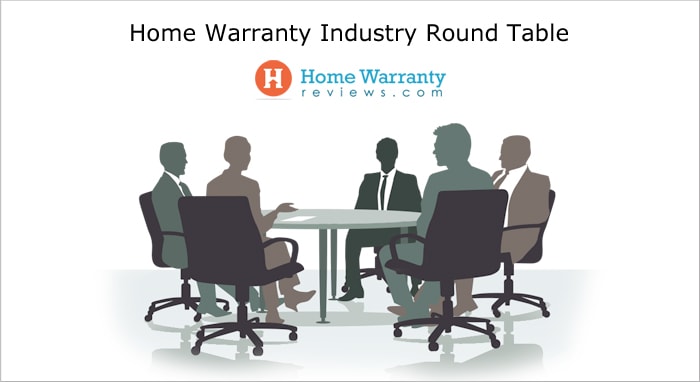 With thanks to the following participants:
Gwen Gallagher, President, Old Republic Home Protection
Dave Quandt, Vice President of Field Operations, American Home Shield
HomeWarrantyReviews.com is proud to offer the first in our new series of home warranty industry round table discussions.  In this first issue, we hear from two of the top companies in the industry regarding how each of their organizations meets the growing demands from their customers for high quality, timely service from repair contractors.
We asked each company the following three questions.  Their answers bring into greater focus how a very large home service contract provider deals with the challenges of a shrinking labor market while at the same time seeing its customer base increase and the demands of those customers increase as well.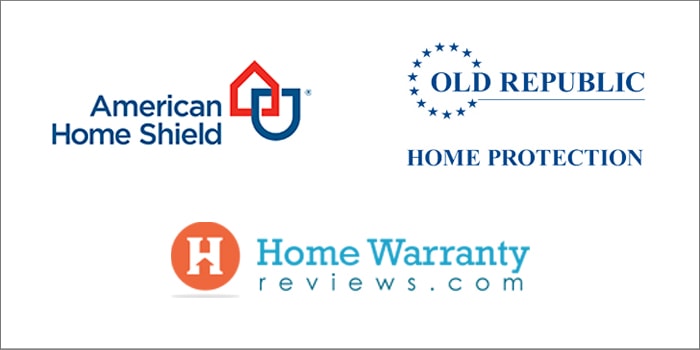 1. Companies in the home warranty industry rely greatly on contractor networks. How does your company approach the job of ensuring quality customer service through a network of contractors?
Gwen:  Old Republic Home Protection sets high customer service standards for our Independent Network Service Providers… and it begins even before allowing them to join our network. Coaching service providers and establishing our service expectations begins with the first contact and continues throughout their tenure in our network.
As a standard, Old Republic Home Protection requires Service Providers to:
(1)  Provide timely and professional service
(2)  Be licensed in the trades they service
(3)  Carry General Liability Insurance
(4)  Charge fair and reasonable rates for parts and labor
(5)  Maintain the requirements on an on-going basis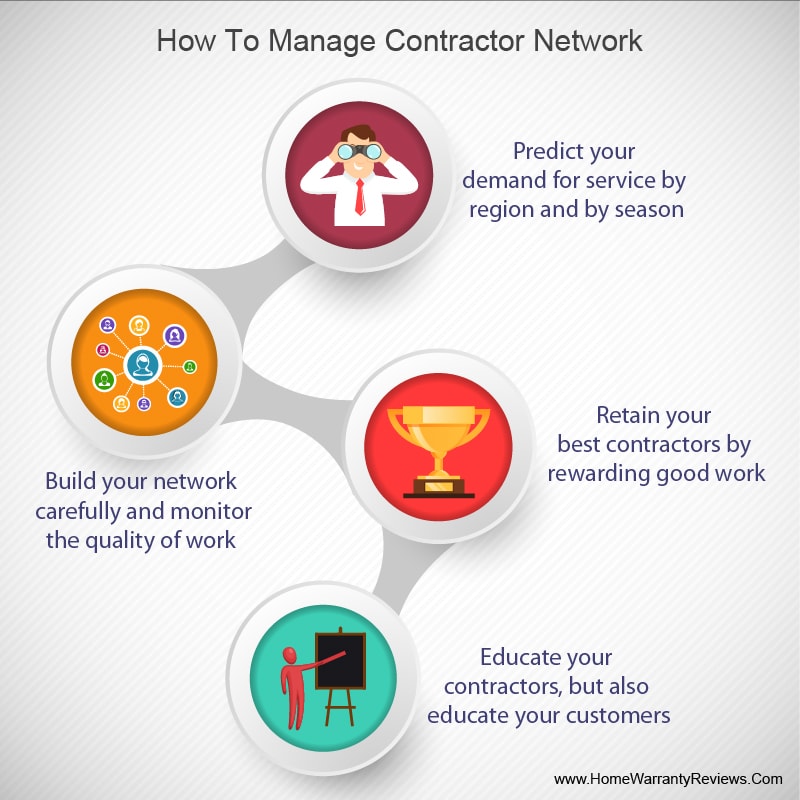 Prior to signing up, Service Providers receive our Contractor Guide, detailing our operations procedures, service processes, and service expectations. Calls throughout the sign-up process reconfirm our service expectations. We then follow-up each month to reinforce our guidelines, expectations, and commitment to our Plan Holders.
Customer feedback is paramount to the process. We respond quickly and appropriately when our Plan Holders, either through random surveys or interactions with our staff, indicate a potential service issue. We have a team of specialists dedicated to following up on customer feedback, rewarding service providers for excellent performance, coaching them when needed, and removing them from our network when they cannot meet our service expectations.
Dave: We hold our contractors to very high standards of performance and accountability. Last year we reviewed more than 3,500 applications from contractors that wanted to join the American Home Shield network.
Once a contractor joins, that contractor's service quality is monitored on 15 different performance metrics, including quality and cost factors. Some of the tools we use include:
        

Monthly quality of service report through customer surveys and comments

        

Monthly work plan to monitor performance

        Monthly contractor scoring on quality and cost metrics
2. Is your company taking any steps to prepare for the forecast shortages of specialty trade workers, such as electricians, in the U.S. in coming years?
Gwen:  We work hard to establish a strong reputation with service providers. We reward service providers who perform well by giving them additional work, filling in the gaps when their retail business might be slow. We pay them quickly and fairly for services rendered and we treat them as part of our team. As such, service providers prefer to work with us and we've yet to experience shortages.
Even in regions where there might be shortages from a retail perspective, we seek out experienced tradesmen—those who've worked under the guidance of more seasoned professionals for some time—who are starting their own businesses. They find that working with Old Republic Home Protection is a great way to build their client base through word-of-mouth referrals and repeat business from satisfied customers.
We closely monitor every region, ensuring we have sufficient service providers to meet our customers' needs. We focus recruiting efforts on those areas and trades that dip below our established thresholds. Recruiting can come internally through our team of service provider procurement specialists or externally through referrals from our nationwide sales staff and real estate professionals.
Dave: The biggest shortages we have seen are in the appliance and plumbing trades. We are recruiting in traditional ways, and are even expanding our contractor recruiting efforts using social media and advertising and engagement with trade schools. Getting connected with trade organizations will also help us find and recruit contractors in these areas.
Also, because we're a business unit of ServiceMaster, we can approach thousands of franchise owners regarding available contractor services.
3. Summers and winters are bringing more extreme high and low temperatures each year. How does your company cope with surges in claims due to weather related strains on systems?
Gwen:  Meeting high demands begins with service provider procurement. Based on years of experience and data analysis, we are able to closely predict our service demands by region as the season's change. We anticipate surges and plan ahead as opposed to reacting when they occur.
In those parts of the country that have weather extremes, we procure more service providers than meets the typical demand. As spikes occur, the higher number of service providers is most often sufficient to meet our needs.
In extreme weather surges, when spikes in demand are at their peak, we put the needs of our customers first. If our network service providers become overwhelmed, we're quick to offer approval for Plan Holders to use their own service providers from outside our network. This process helps ensure fast and efficient resolution of the customer's service issue.
Dave: We are strong advocates of customer education and engagement and share a lot of information and tutorials about the importance of regular maintenance on our Home Matters blog and YouTube channel. We also send out pre-season e-mail notifications to our customers about starting furnaces or A/C units early to ensure they catch any issues before temperatures change.
Because we have more than 1.5 million customers—and receive more than 3 million service requests each year—we have a lot of data around weather forecasts that helps us anticipate peaks in the heating or cooling seasons. With this data, we work with our contractors to plan for capacity in different geographic regions and make sure they are able to prepare from a staffing standpoint to handle the volume.
Our contractor relations teams also keep a close watch on customer saturation by Zip code to ensure we have adequate contractor coverage. If the demand is more than our capacity we immediately start recruitment of additional contractors to fill the gap.
HomeWarrantyReviews.com wishes to thank the participants in this first round table discussion.  For more information about the representatives from the two companies please scroll down.  If your company would like to participate in future round table discussions please click here for more information.
About the Participants of the Home Warranty Industry:
Gwen Gallagher is the president of Old Republic Home Protection (ORHP). For more than 35 years, she has held multiple positions within the company from customer service to financial reporting, becoming president in 1994. Gwen lends her vast experience and industry knowledge to charting the strategic direction of the organization, ensuring production and profit while maintaining its vision of "People Helping People."
Dave Quandt is the vice president of field operations—and oversees contractor relations—for American Home Shield, the nation's largest home warranty company. With more than 11,000 contractors in its network, American Home Shield has one of the largest home warranty contractor networks in the country.
Note from HomeWarrantyReviews.com to readers:  Would you like your company to be featured in upcoming round table articles?  Please contact us here.